Unless you've been living off the grid, there is no way you have not heard of Black Mirror, the popular British television series, that's taken Netflix (and show binge-watchers) to a freaky-binge session. The show revolves around the advancements in technology in the near future or an alternate present while portraying the overpowering nature of everything digital in our lives.
No two episodes are the same in terms of cast, plot or even timelines, which means you can start watching the show by picking up any episode mid-season, without feeling lost.
1. "Nosedive"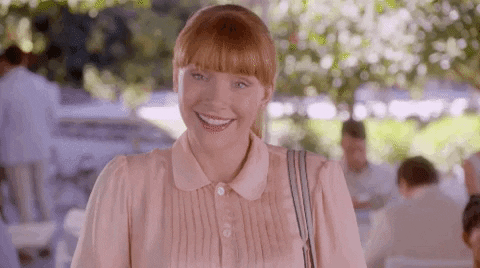 Episode Details: Season 3, Episode 1
Why: "Nosedive" lures you into a pastel-colored world where the value of everyone's lives in society is determined by a five-point rating scale. A scale that governs everything.
A ridicule of our social media-driven world, which will make you wonder what'd it be like if you couldn't grab a cup of your favorite personalized coffee from Starbucks, just because you lost a couple of Instagram followers over the weekend.
2. "San Junipero"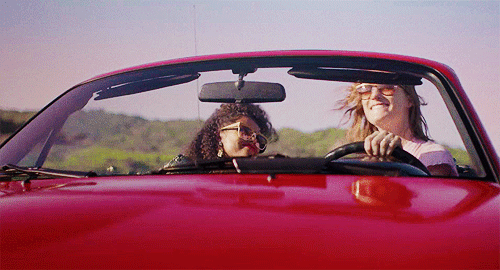 Episode Details: Season 3, Episode 4
Why: Arguably the most optimistic episode, "San Junipero" is about a strong bond between two women which transcends time and space.
The romantic storyline set in the '80s will warm your heart while giving a whole new meaning to 'forever' in a true Black Mirror sense of style.
3. "Hang the DJ"
Episode Details: Season 4, Episode 4
Why: "Hang the DJ" is one of the lighter themed episodes and takes a satirical take on online dating. Imagine an authoritarian system that sets you up for a date, orders the food for the said date and even locks down an expiratory date for the relationship. Yikes, talk about robots taking over the world.
4. "White Christmas"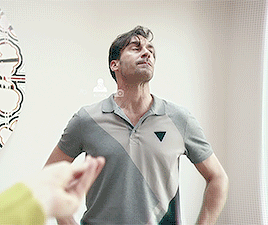 Episode Details: Christmas Special
Why: The Christmas special starring Jon Hamm is a bundle of 3 individual stories that are somehow linked to each other. As each story is laid out, the episode is full of suspense and gradually brings about an unsettling feeling which will keep you on the edge of your seats until the very end. Probably the only 'Christmas special' out there that could break you.
5. "Arkangel"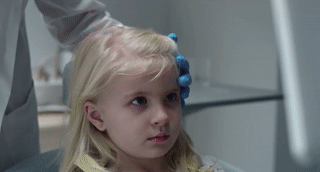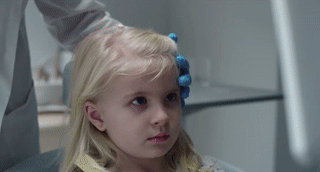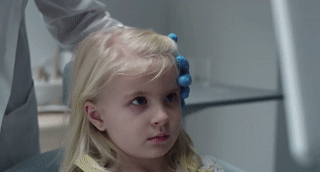 Episode Details: Season 4, Episode 2
Why: "Arkangel" is the story of an overprotective mother, who signs her daughter up for a program that will help her monitor all her daughter's activities. An act of care which if not kept in check, can turn into an invasion of privacy. We talk a lot of talk about the government using technology to spy on us, but what if it were your own parent? 
6. "Be Right Back"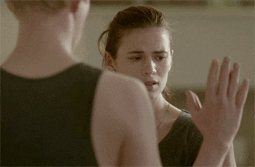 Episode Details: Season 2, Episode 1
Why: If you're a Haley Atwell fan, you don't want to miss this one. "Be Right Back" shows us how we use the internet and social media as a coping mechanism to deal with the loss of a loved one, and then intensifies that x100. This emotionally heavy and bittersweet episode will get you thinking and make you appreciate those around you even more so.
7. "Hated in the Nation"
Episode Details: Season 3, Episode 6
Why: With a run time of 89 minutes, "Hated in the Nation" is the longest episode of Black Mirror. The episode is yet another satire on the darker side of technology and how careless we can be when it comes to passing comments from behind a screen. Even though the plot may seem a little predictable and not as out of the box as Black Mirror episodes go, the robotic bees are that what makes it intriguing to watch.
8. "The Entire History of You"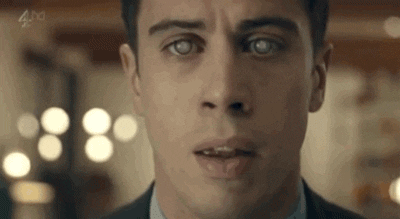 Episode Details: Season 1, Episode 3
Why: What if you could record everything you see? "The Entire History Of You" answers that question by portraying a reality where a 'grain' embedded in a person's head records everything. It also allows them to replay, zoom, and share these memories.  It is like taking screenshots and using them as proof to back up an argument, only way more extreme and almost inhuman.
9. "Shut Up and Dance"
Episode Details: Season 3, Episode 3
Why: This episode might make you want to cover the cameras on all your electronic devices and install some hardcore anti-virus if you haven't already. "Shut Up and Dance" follows the innocent and average life of a teenage boy that turns upside down when he gets recorded in a compromising situation.
One of the more disturbing episodes of Black Mirror, but a must-watch.
10. "The Waldo Moment"
Episode Details: Season 2, Episode 3
Why: "The Waldo Moment," a satire on popular politics was much disliked due to its absurdity when it first came out in 2013. It is now an episode that comes closest to our reality, all thanks to Donald Trump being elected as the U.S. President.
11. "Playtest"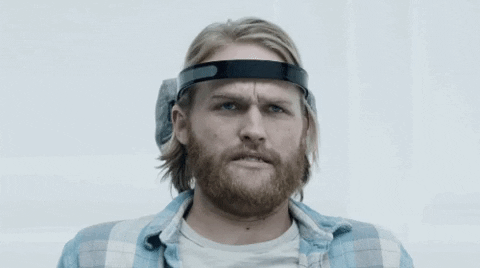 Episode Details: Season 3, Episode 2
Why: This one is for the horror movie fans out there. "Playtest" is a story of a man hoping to find himself, who in doing so, travels the world and ends up volunteering to test a game for some extra funds. A game that is a bit too real, even for a world where VR (virtual reality) exists.
12. "White Bear"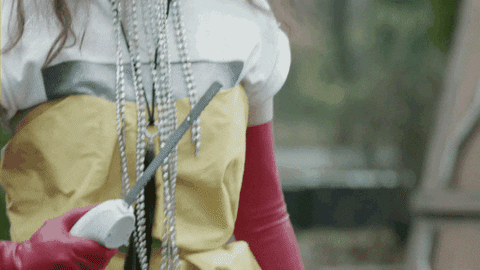 Episode Details:  Season 2, Episode 2
Why: (TW: Self-harm)
"White Bear" is one of those episodes where you start off as confused and end up as disturbed. But aren't those the best kind? When you begin to think you have the plot figured out, you will find out that you were not even close.
13. "National Anthem"
Episode Details: Season 1, Episode 1.
Why: The first Black Mirror episode and also a controversial favorite of many.  A kidnapped princess, a blackmailing terrorist, and global media agitation put the U.K. Prime Minister between a rock and a hard place. If at all you are familiar with David Cameron's 'Piggate' scandal, you'll know where this episode heads.