If there's any word to describe COVID-19, it's "unpredictable."
It's like a hydra; cut off one head and two more grow back. Every time researchers think they've got it figured out, we get new variants each with their own symptoms and varying severity. 
With the multiple vaccines having been created by different countries, there's a small glimmer of hope for the world to break free from the hold this virus has on us, physically and mentally. 
Research indicates that the vaccines are 90% effective in preventing the spread of COVID-19, and one dose of a vaccine can halve transmission among people. While it's easy to be hyper focused on the 10% chance that you could still fall sick, it's quite literally the best shot at staying safe.
India is currently going through a horrible second wave of COVID-19, where the last recorded tally was 403,405 cases on the 8th of May. Various cities are experiencing a severe shortage of oxygen supplies and hospital beds, showing a harrowing picture of patients collapsing and even dying in the streets with their loved ones are helplessly looking for anything that could save them.
However, despite knowing the extent of what is happening in India and having the means to help, the US has placed a ban on the export of materials that could help Indian pharmaceuticals to create their own supply of vaccines. Denying India's request to lift the ban, spokesperson Ned Price said that the "needs of the Americans should be looked at first."

So much for celebrating having a vice president with South Asian roots.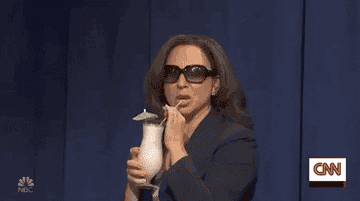 The ban and the US' refusal to lift it had several people pointing out the disparaging patent divide for COVID-19 vaccine materials among countries all around the world, with particular reference to this map:
Having the patent would allow the countries' local drugmakers to manufacture vaccines for themselves, provided they have the materials. As you can see in this map, the countries that oppose the patent waiver are those who are part of the Global North (the richest and most industrialised countries in the world), including the US, Japan, Australia, and Europe. 
The countries that support the patent waiver are mostly countries in Africa, South and Southeast Asia, and parts of South America. Countries that are generally part of the Global South (normally known as the Third World countries).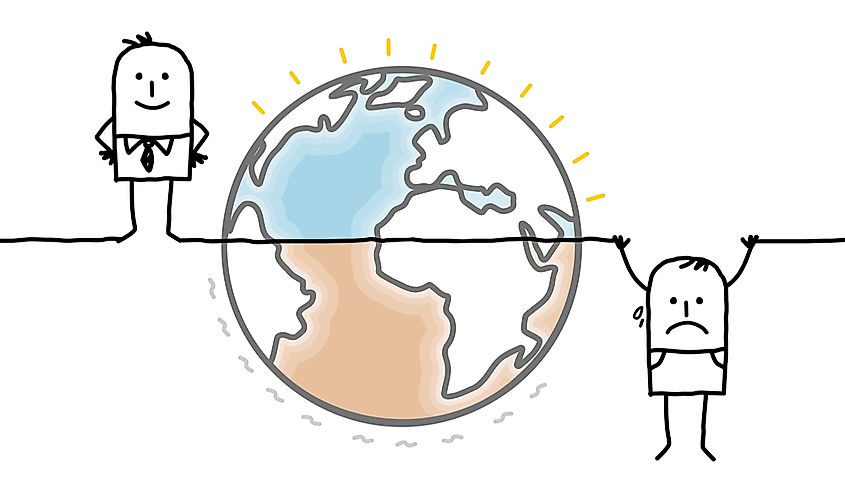 Even China, which has developed its own vaccine Sinopharm, stands in support of the patent waver. The country has even stepped in to provide its vaccine rollout to India in its time of need.
Several people took to social media to point out this disparity between the privileged and the under-privileged.
The pink countries are trying to prevent the yellow countries from making vaccines that would save thousands of thousands, possibly millions from unnecessary deaths.

The longer the pandemic goes on, the more mutations will develop. pic.twitter.com/xW0oNz7dyc

— Claudia Webbe MP (@ClaudiaWebbe) April 24, 2021
Vaccine equity and universal access to vaccines are essential. It is immoral and selfish and unjust–and will prolong the pandemic–to oppose waiving patent production for #COVID19Vaccine production. pic.twitter.com/GxNZp7wal8

— Mona Eltahawy (@monaeltahawy) April 26, 2021
🇪🇺 Dear EU Citizens,

🇬🇧 Dear UK Citizens,

🇺🇸 Dear US Citizens,

🇦🇺 Dear Australian Citizens

Are you listening? Your governments are blocking wider dissemination of vaccines in rest of the world. Please play your part and don't be a complicit in prolonging pandemic!!! pic.twitter.com/R4Tc2kFe0w

— Nighat Dad (@nighatdad) April 25, 2021
This isn't the first time the Global South has had to suffer the worst of an ongoing situation; the North has been known to continuously profit off of resources that the South has, while preventing any form of economic development to happen in the latter. In what is known as Dependency, the North keeps the South dependent on its finances and economic prowess while at the same time, keeping them from their own personal development. 
The scales will always be tipped in the North's favour without ever achieving balance, and has been so long after the South was decolonised.
By obstructing the patent waiver for COVID-19 vaccine materials and banning their export, countries like the US are preventing countries like India from developing their own vaccines that would enable them to break free from their respective waves of the pandemic. 
Big Pharma has stated that they are doing this to prevent China and Russia (US' global rivals) from exploiting platforms that could be used for other vaccines.
So basically, they're saying lifting the ban could lead to more lives being saved. Mass recovery would mean the countries would no longer need US' and other Global North countries' support to get by. The US wouldn't want that now, would it.
Pharma just straight up warning that lifting patents could lead to too much life saving pic.twitter.com/KIni07MlWv

— Ryan Avent (@ryanavent) April 25, 2021
With the US, Japan, Australia and European countries moving up with their respective vaccine rollouts and gradually easing their lockdown restrictions, India and other countries in the global South are left in turmoil. At this rate, COVID-19 could become another disease that is ravaging Third World countries while the rest stay safe and vaccinated against it.
Disappointed but not surprised to see that hierarchy and profit triumph humanity when it comes to global health.
Get The Tempest in your inbox. Read more exclusives like this in our weekly newsletter!
Stay updated on our News and Social Justice coverage by following our brand new instagram account!