You check the time on your laptop. An hour until midnight. An hour to finish that final essay of the semester, add annotations, and submit it to your professor. I have time to scroll through Instagram, you think. It's not going to kill me.
But the next time your eyes flicker to the time, 45 minutes have passed. There are only 15 minutes to submit the paper. Instagram is to blame, you tell yourself, but deep down you know the truth. You're a master procrastinator and you always have been. You've put yourself in this situation before, but did you learn anything? 
Yes, you have, because you're reading this article, and you've come to the right place. 
Influencers will tell you the key to getting things done and overcoming the urge to procrastinate is to just do it. But it's really about self-care and cultivating an environment that makes you power through your to-do list. And how do we recognize an environment as one that we want to be a part of? By appealing to all five of your senses, and giving them something to indulge in while your brain does all the work. 
1. Sound
Listening to music while studying or working is a popular aid to productivity, concentration, and memorization. Walk into any library or coffee shop; almost everyone typing away on a keyboard will have their ears plugged. And for good reason. Not only has research shown that listening to music or background noise soothes study stress and anxiety, but it also triggers both the left and right sides of the brain to come alive for maximum work potential.
For me, music all depends on the right mood I'm trying to achieve for whatever it is that I am writing. If I'm writing a piece about cultural genocides, I'm not going to blast an 80s power hour. If I'm studying for a math exam, I'll turn on background music for studying and relaxation, cafe ambiance, or maybe even nature noises to ensure I don't get distracted from the material. If I'm running errands, cleaning, or doing laundry, I'll listen to my favorite podcast for some mindless entertainment. No matter what it is that I'm doing, there always needs to be sound in my ears, or else I'm too aware of the silence to accomplish anything! 
But it's really about self-care and cultivating an environment that makes you power through our to-do list.
2. Sight
Being productive is also about cultivating the right environment that draws you in and makes you want to be there and get the work done. For me, that means having a neat workspace. If I'm in bed clacking away on my laptop, I want my room to be clean and shiny. Am I at my desk? All clutter is gone, with nothing but my laptop, notebook, pen, and a drink in front of me.
For others, the right environment means working at a beautiful location: sitting poolside, or stretched on the beach, or perched on a park bench. In fact, since the recent decrease in travel restrictions, many hotels offer "workcations", where you can get a discounted rate for staying there while you work remotely. If you can work at a vacation spot without getting distracted, this is definitely something to consider.
3. Touch
Calling all writers! There's nothing like the grip of a quality pen scribbling across crisp, stiff white paper. Appealing to touch is also about comfort (psst, ergonomics!). Considering what aspects of economics works for you is an important part of avoiding work-related illness and injuries. For many, this involves the heart of any workplace: the right chair. There are different chairs and cushions for people to maintain maximum posture and comfort, because who can concentrate with an aching back?
But ergonomics encompasses so much more, such as body shapes and sizes in different populations, as well as environmental factors like heat, light, noise, etc. When you combine finding the right chair with feeling the right pens, paper, mousepads, and technology, you increase productivity, benefit posture, reduce pain, and boost blood circulation. 
4. Taste
Who doesn't like a study snack? Keeping a bowl of berries or Cheez-Its on hand can help you power through those essays at crunch time or during that last round of exam studying. But also consider the foods that actually benefit the brain when you need concentration, like nuts or dark chocolate.
Dark chocolate is said to increase insulin sensitivity which benefits brain function, while nuts that are packed with zinc and Vitamin E improve test function, reaction time, and mental cognition. Eating while writing can sometimes make me drowsy, so my all-time favorite thing to do is brew a steaming mug of black tea (decaf, of course, since night-owls like me choose to stay up late instead of being forced to it with anxiety-inducing caffeine). 
5. Smell
This is another important aid, one that companies like Yankee Candle and Rituals have gotten down pat. Between eucalyptus candles and lavender incense, there's no doubt that certain scents calm stress and anxiety, creating an overall environment of peace that makes you content to be where you are. Along with my cup of tea, I love lighting a deep, woodsy candle to illuminate my workspace in soft golden light while filling my room with a subtle, soothing scent. With those surroundings, why would I want to leave my desk?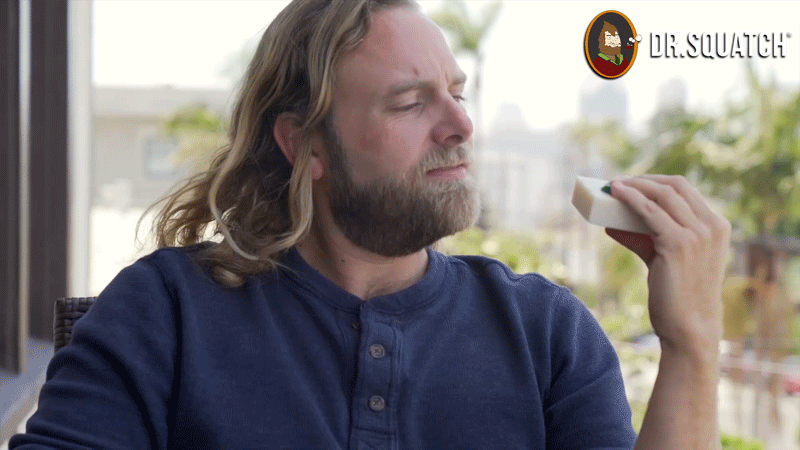 Being productive is about amplifying brain function to its ultimate potential. The senses are on an intimate level with the brain; when they're happy, the brain is happy, and everyone wins. And it all simply starts with thinking about what works for you on a personal, individual basis. 
Get The Tempest in your inbox. Read more exclusives like this in our weekly newsletter!