In an age of travel bans, refugee crises, political protests, and rebellion against stereotypes, there are also musical artists here to talk about it all.
This is a list that focuses on Arab musicians who refuse to let things passively happen to them, who reclaim their narratives by engaging with concepts of identity, politics, and culture. And they do so in a very fresh style that I like to call "alternative Arabic." They go beyond the sappy modern Arabic pop styles by including rap or electronic beats, with lyrics that mean something. At the same time, they don't disregard their Arab roots for a more favored Western musical style. They are inspired by classical Arabic lyrics, traditions, and rhythms.
These artists all differ in how much Arabic they include – Mashrou Leila is all in Arabic, Mona Haydar incorporates some Arabic phrases, and Odissee doesn't include any – but what unites them all in my mind is that they redefine the path of what it means to be Arab and what Arab music consists of.
Feel free to listen to this while browsing through calligraffiti or reading about Middle Eastern politics and sipping some tea.
1. Lifting Shadows || Oddisee
This movement of new Arabic music is very much led by Sudanese artists. There are 4 others on this list, but Odissee is one of my favorites. His lyrics specifically capture what it's like to be a Sudanese-American and speak directly to present American fears. Even if you're not a hip-hop fan, his lyrics are just too accurate to ignore.
2. Marikh || Mashrou' Leila
This is probably one of the saddest songs I've heard, and I only understand parts of it. 'Marikh' means Mars in Arabic, and Hamed Sinno's voice will make you feel like you're literally drifting into space. If you're looking for more songs from the Lebanese band (and who wouldn't after hearing this?), I would listen to their haunting Tiny Desk concert.
3. Figurine || Nawel Ben Kraïem
This French-Tunisian singer's song may sound like an ordinary, pretty French song at the start, but the language switches halfway through to Arabic then back to French. The two tongues intermingle, just like Kraïem's identities. She is focused on bringing the two cultures together and has also spoken about the Tunisian revolution.
4. Beirut || Yasmine Hamdan
'Beirut' is actually a take on a traditional 1940s Lebanese song, and Hamdan turns into something haunting, nostalgic, and proud. Her acoustic version on Tiny Desk is also really good. Hamdan herself reminds me of a Lebanese Lana del Rey who bases a lot of her work on past Arabic musical tradition.
5. Hamdulillah || Narcy ft. Shadia Mansour
Narcy is a Candian-Iraqi hip-hop artist known for his almost aggressive rap and moving lyrics. He tends to mix both Arabic and English lyrics while also combining Western hip-hop with classical Arabic music. Shadia Mansour, a British-Palestenian rapper also does the same, focusing especially on politics.
Though this is not one of Offendum's more well known songs, this is definitely favorite. It takes a more upbeat tone than most of his other songs, but his smooth Arabic rapping does not falter. My favorite part is when he brings in his last name into the lyrics. Like Narcy and Mansour, who he has collaborated with, he mixes two musical and poetic traditions and sends a message with his music, usually focusing on his home country Syria. He also just released a new album you should check out here.
7. 3roos Elneel || Alsarah & The Nubatones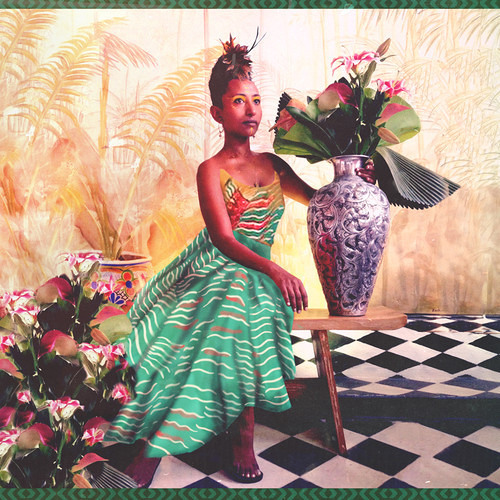 Alsarah describes the story behind this song, translated to 'The Bride of the Nile," as stemming from Sudanese folklore. She is a Sudanese-American ethnomusicologist, singer, and songwriter who used music to help her cope with her transition into America from Sudan. While her and her band's songs are in Arabic and give strong East African vibes, there is a retro pop element to it that makes the combination so unique. Their music videos also offer a fitting, colorful supplement.
8. Alright || TooDope feat. MaMan (produced by Omar Majid)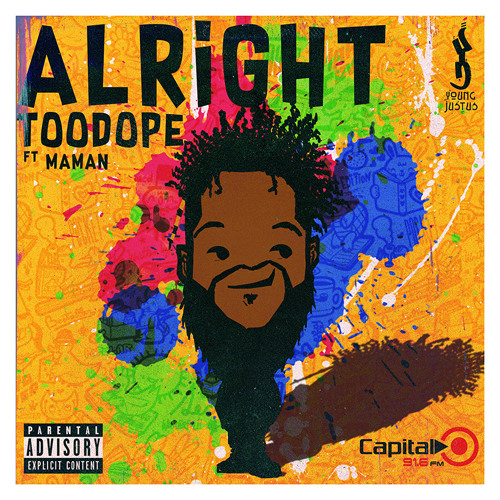 I can't get over the first part of this song. It's conversational and musical, and just fun to listen to. TooDope brings in images and sounds familiar to those from Sudan: 3aseeda, curly hair, and the 'aye' in the back. He couples that with the very American words 'dope' and 'y'all' for a very lighthearted mix of the two identities.
9. Nouh Al Hamam || Maryam Saleh (produced by Oddisee)
Egyptian singer, songwriter, and actress Maryam Saleh has a unique and captivating voice that adds a lot to the Middle Eastern alternative music scene. Her lyrics are also very poetic, with this song translating as 'Moan of the Pigeon.' And hey there's Oddisee's name again, demonstrating the strong ties and collaborations all these different artists from different backgrounds have had.
10. Born Here || DAM ft. Abeer Al Zinati
I personally prefer the Arabic version of this song ("Hon Enwaladet"), but the Arab-Israeli band has a music video for the Hebrew version with English translations here. Growing up as second-class citizens in Israel, they talk about their experiences and identity as Arab Israelis and unite the two through language. The word 'dam' means 'blood' in Hebrew and in 'eternity' in Arabic (also resembling the Arabic word for blood). In this song specifically, the image of their neighborhood as an embarrassed bride is something so unique but so effective at getting the point across.
11. Son || Sinkane
"We both know a home is not an origin / We both know a home is where one finds it," Sinkane sings softly. He's a Sudanese-American who speaks directly to anyone who struggles with the concept of home and identity. But don't mistake him for losing his roots and Westernizing his music just because of this more American-leaning song. Other songs of his like "U'Huh" remind me of that pop East African tone Alsarah takes, while incorporating Arabic lyrics (and its music video is stunning).
12. Ya Sah || Khebez Dawle
This band may look like a typical hipster bunch, but their story is more complex. They are Syrian refugees, one member of whom was drafted into and left the army, another who was killed for his activism in the country. Their latest album reflects a shift in the revolution, starting with hope and ending with a more mournful tone. Though they are trained in classical Arabic music, they choose a rock approach, which still sounds just as hurtful, inspiring, and plain beautiful.
13. Cycles || Methal ft. X Ambassadors
In response to the travel ban, Spotify started an initiative in which they brought artists from the six banned countries to collaborate with American artists and create a playlist called "I'm with the Banned." One of the songs to come out of this is Cycles, by Tunisian refugee Methal and the X Ambassadors. The lyrics and her story are haunting, and her voice is reminiscent of Shakira's. It's a wonderful song, and I recommend you listen the rest of the playlist.
14. Dog || Mona Haydar ft. Jackie Cruz
Syrian-American poet-turned-rapper recently released this song that has us at The Tempest totally inspired. Though her songs are for the entire Muslim community, I have her on this list because she is an Arab woman reclaiming her identity and being through her music while also utilizing Arabic phrases like, "Sawt al mara thowra" ("a woman's voice is revolution.")
15. Dyarom || Sammany Hajo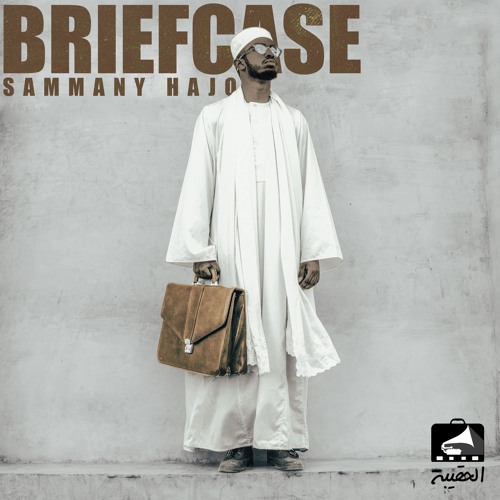 I think it fitting to frame this playlist with our final Sudanese artist: Sammany Hajo. He describes himself on Twitter as an "audio painter," which I think is very fitting. He takes old and classic Sudanese songs and turns them into modern masterpieces by remixing them. The songs he produces sound amazing while paying homage to his homeland. His whole album is brilliant and sums up the essence of all these artists perfectly.
[cue id="63268″]