"You absolutely cannot wear that."
My mother was furious at the Halloween costume I had created. I wanted to be Jasmine, but ~Sexy Slave~ Princess~ Jasmine. You know the one.
(In my later years, I attempted to get away with another sexy slave costume. What can I say? I just really wanted to be the center of the aunties' shit-talking).
No amount of explanation, stubbornness, or tears could convince my mother to let me wear the costume. Because I had revealed my costume to her on the day of Halloween, I found myself one hour away from trick-or-treating plans with no costume.
Ultimately, my solution was to wear the Pakistani clothes I had tucked away in a closet, saved for weddings, fancy Pakistani parties or religious celebrations like Eid. My last-minute 'costume' consisted of an intricately detailed, floor-length skirt and a heavy, beaded scarf to tie it all together.
But once I had trick-or-treated at two houses, I realized I had inadvertently hit the candy jackpot.
At first, I was disgruntled. This didn't feel special whatsoever – I'd worn this same outfit at an anniversary party a week before. It also wasn't half as sexy as Sexy Slave Princess Jasmine.
But once I had trick-or-treated at two houses, I realized I had inadvertently hit the candy jackpot.
I walked away from every white family's home with a boatload of candy, with adults marveling over the intricacy of my "costume." At the first house that we went to, my mother explained to the woman at the door that I was wearing traditional clothing, and the woman became even more excited and asked me to do a Bollywood dance move. 
I obliged, doing a halfhearted rendition of Bole Chudiyan, and the woman dumped nearly her entire bowl into my plastic pumpkin out of joy.
From that point on, I made sure to say random phrases in Urdu at every door and bust out a quick Bollywood dance move to up my candy count. I was balling; we usually trick-or-treated in upper-class, mostly white neighborhoods, so I was comfortable being a dancing Pakistani monkey in exchange for boatloads of candy (and later, cavities).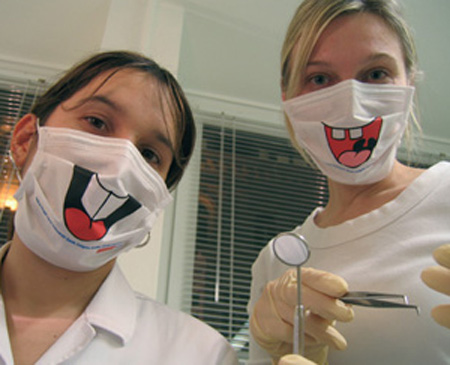 But everything came to a screeching halt when I arrived at the next house – and the woman who opened the door was also desi. She was wearing casual sari with sneakers. I sheepishly held my pumpkin aloft. "Trick-or-treat," I said, but the woman only looked at me suspiciously.
"What are you?" she asked me.
"I'm not wearing a costume," she said, dropping something in my pumpkin. "These are my clothes."
I wasn't sure what to say. When others had asked me that question, I had simply told them I was Pakistani, and they ate it up. With this woman, I'd have to be a bit smarter. After all, I had my eye on the prize: the tray of full-size Hershey's bars on a table behind her.
I gave her the name of a Bollywood actress. "I'm Madhuri Dixit," I said proudly as I offered her my pumpkin again.
She gave me the side-eye. "Wow, interesting. And who do you think I am?"
Nervously, I named a few Bollywood actresses who were famous for rocking saris. She shook her head slowly at each one, disregarding the line of impatient kids forming behind me.
"I give up," I told her, rattling my pumpkin to not-so-subtly remind her of why I was there.
"I'm not wearing a costume," she said, dropping something in my pumpkin. "These are my clothes."
I muttered a hasty thank you and fast-walked away as rapidly as my outfit would allow me to.
Once I reached the safety of the sidewalk, I checked my pumpkin –she had given me Whoppers. Ugh. I turned back and gazed wistfully at the kids running excitedly from the same porch with their full-sized Hershey's bars in hand. The con had been ruined. I felt like a failure.
Moral of the story? If you're going to trick white people into giving you extra candy because you're wearing traditional clothing that you already own, skip the brown families' homes because they will give you Whoppers and your life will suck.