Pop music is infectious. Don't get bogged down by anyone who says it's too generic for their taste. The sounds are constantly evolving, though most pop songs these days still manage to have those catchy choruses you seem to hum at random moments (looking at you, K-Pop!) Right now, I'm enjoying the added twists that European artists are adding to the mainstream. If you're feeling bored with the American pop scene or just need some fresh sounds to your playlist, here's five artists from across the pond you absolutely need to know better.
1. Charli XCX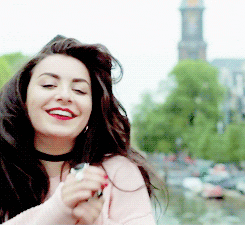 Charli is sort of a big name already – remember that big hit a few years ago with Icona Pop called "I Love It" or her feature on Iggy Azalea's "Fancy?" Or how she recruited pieces of Hollywood's eye candies for her "Boys" music video last summer? Charli has established herself as a major songwriter and collaborator since her early hazy electropop days, and now she seems to drop the best pop bangers whenever she feels like it. She's all about starting the party and having a good time.
Check out: Focus, Roll With Me, Femmebot (ft. Dorian Electra and Mykki Blanco)
2. MNEK
It's pronounced exactly how you see it and is a play on his surname, Emenike. Along with his chart-topping duet with Zara Larsson, "Never Forget You," MNEK has written for some of the most buzzed about names in pop including Dua Lipa, Kylie Minogue and the queen herself, Beyoncé! His debut solo album just dropped full of infectious dancehall R&B that includes his own writing and production credits. Try not to pull a muscle dancing from song after song!
Check out: Colour (ft. Hailee Steinfeld), Tongue, Paradise
3. Christine and the Queens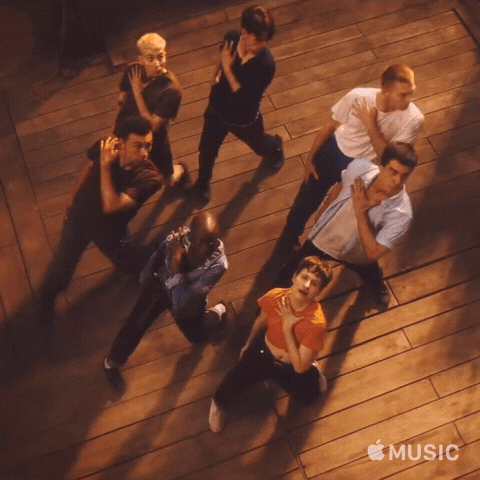 French performer Héloïse Letissier sings and dances under the name Christine and the Queens. Along with her personal dance crew, you'll find Letissier grooving to the style of theatrical inspired visuals in their performances. In 2016, she had the biggest selling debut album in the United Kingdom. With her recent release, Chris, she embraces an edgy alter ego under the same name. Her catalog of music holds a range of funky pop songs about gender roles and embracing sexuality.
Check out: Girlfriend (ft. Dâm-Funk), iT, Half Ladies
4. SOPHIE
Scotland-born but Los Angeles-based producer Sophie has crafted experimental pop collaborations with Charli XCX, Vince Staples and Madonna. Her small presence on social media and rare interviews may seem mysterious, but she doesn't consider herself to be anonymous. In an interview with Teen Vogue, she stated she's always been honest in the work she puts out. That honesty shone through last October in her video for "It's Okay To Cry" when for the first time, she performed her own vocals and showed her face on-camera. For many viewers, it also helped us realize Sophie's identity as a transgender pop star.
Check out: Ponyboy, LEMONADE, VYZEE
5. Raye
If you're a fan of the hot house-pop and Afrobeats sound today, you'll love Raye. Atop these sizzling beats lie her air light vocals crooning lyrics that have been described as confident yet vulnerable. Raye's success has shown through in reaching No. 3 in the U.K. charts last year and features on two Top 20 charting songs in 2016. Plus, she's collaborated with Charli XCX twice, so that should give you an idea of how fun her music is!
Check out: Decline (ft. Mr. Eazi), Friends, Crew (ft. Kojo Funds and RAY BLK)