Follow our Zodiac series for everything astrology related. We're Spillin' the Zodiac T! Stay tuned for the juice.
Self-care. At this point, we've all heard the phrase, but how many of us actually practice it? No matter how busy our days are, self-care should always be a priority, especially because it's a surefire way of mentally, physically, and emotionally de-stressing. Taking time for ourselves may seem selfish, but it's necessary in order to maintain our mental wellness and wellbeing.
Sometimes it's hard to know where to start with self-care. Tonight, let your sun sign be your guide and start with these self-care suggestions.
Aries (March 21 – April 19)
Aries, do you hear that? It's the sound of music that makes you want to get up and dance. That's right, it's dance night! Put on your comfiest, most breathable clothes and bust a move. Individual sports might be your typical jam, but tonight is all about freeing yourself from the limitations of competition and just enjoying the moment. Should the need for choreography arise, go with it—but, for the most part, don't think, just dance!
Whether you skip the dancing portion of tonight's self-care schedule or you take advantage of every second, be sure to stretch. In addition to relieving stress, stretching regularly increases the blood flow to your muscles, improves your posture, and expands your range of motion. Stay motivated by setting stretching goals!
Taurus (April 20 – May 20)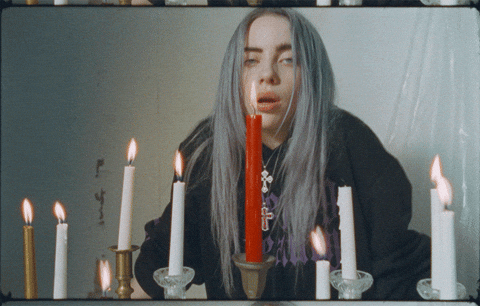 Taurus, I believe your favorite scented candle is calling your name. Tonight, we're focusing on what pleasures we can derive from each of our senses—starting with smell. If candles aren't your thing anymore, try aromatherapy. Take stock of what your body would benefit from, and then choose an essential oil that fits the bill. Try peppermint if you need an energy boost, rose to reduce anxiety, chamomile to relax, or ylang-ylang to soothe a headache.
Another aromatherapy option is a luxurious bubble bath. Select a bath salt or bath bomb with a scent that will treat your senses right and then enjoy for as long as it takes for the stress to leave your shoulders—or for the heat to leave the water. Maybe even bring along a delectable book as you take the time to focus on what you've been putting off: you!
Gemini (May 21 – June 20)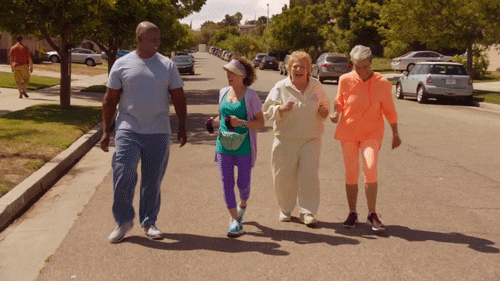 Geminis, I challenge you to tap into your well of curiosity and take a walk around your neighborhood. Rather than tread your usual trail, embark on a route you've never taken before. As you walk, keep your phone in your pocket and your eyes open for a couple of strangers to greet. Don't be shy, say hello, and follow the paths of conversation. Interacting with new people can introduce us to pieces of the world we've yet to experience.
If quarantine is still in effect in your neighborhood, try out Window Swap! Click through until you find a view that brings you contentment. Then find a journal and write a short story about whose window you're peering through. Let your imagination wander, and your creativity take you to places you've never been before.
Cancer (June 21 – July 22)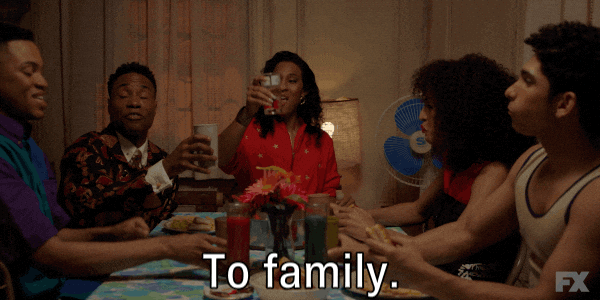 Cancers, it could be time for another visit with your family—whether in-person or digitally. Check in with your loved ones and share how you've been doing. Even if you just called them yesterday, call them again today and tell them about something that brought you joy or peace. Or open up about something that made you sad or anxious. Cancers care deeply for others and thrive when helping their loved ones, so take the time to do that.
If you're not feeling chatty today, listen to a podcast instead. There are so many to choose from, and it could be time to finally start one you've been meaning to listen to for a while now. As you listen, go for a drive, a bike ride, or a walk and savor the vastness of the sky.
Leo (July 23 – August 24)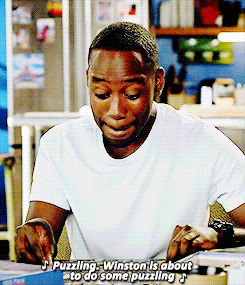 Leos, I challenge you to find the hardest puzzle you can. Then spend time every day for the next couple of weeks putting it together. It can be overwhelming to approach a task thinking we need to solve every problem or tick off every to-do in one sitting. By giving yourself time and space to piece together this puzzle, you'll be able to live in the moment and find contentment with the progress you're making.
Another way for Leos to check their progress is to re-watch a nostalgic movie or show (or read a book) from your childhood. Going down memory lane can be a fun way to reflect on who you were, where you've been, and how far you've come as a person. Write down a few of your thoughts as you watch/read. In a couple of years, return to those thoughts to track how you continue to grow and evolve.
Virgo (August 23 – September 22)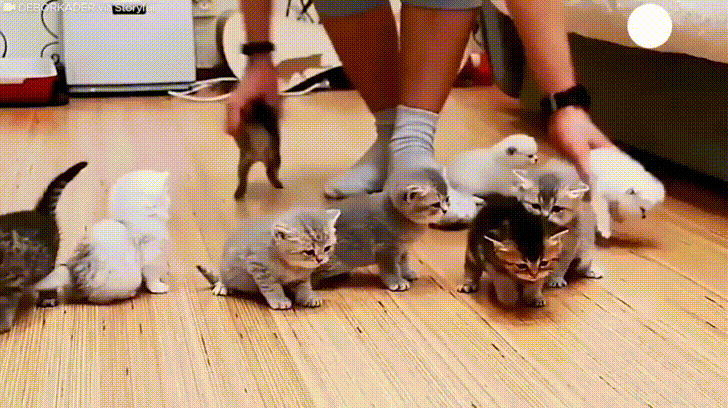 My fellow Virgos, sometimes we just need to find a way to turn off our overly critical brains. I challenge us to volunteer at our local animal shelter—if quarantine guidelines allow for it in our communities. My local shelter is always looking for people to walk dogs, socialize cats, clean, fundraise, and even foster a pet. Find where your skillset will shine and apply to volunteer. While self-care is about ourselves, focusing on others can help get us out of our heads.
Animals aren't really your thing? Then let's get organized! Rather than tidy up what we both know is probably already alphabetized and colorized, sort through your belongings and start making a pile of items you no longer want or need. There's a reason why spring cleaning is a tradition that continues year after year.
Libra (September 23 – October 22)
Libras, it's time for a game night! Send a quick text to the group chat to let your pals know you're hosting. When picking out the games, choose ones like 20 Questions, This or That, Two Truths and A Lie, and other conversational games that will lead to insurmountable discussions amongst you and your friends. Go deep or keep it light—either way, fun will be had. The best part about game night is it's quarantine-friendly if you need to go digital.
If you're friend group just recently had a game night, try a book club. Pick a book you think everyone will love—or hate, if you want to spice the conversation up—then be sure to chat about it every few chapters or so.
Scorpio (October 23 – November 21)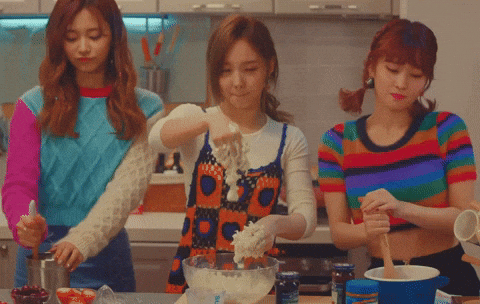 Tonight, Scorpios, I challenge you to first cancel all of your plans. Say no to what people are asking of you as a way of practicing boundaries. You are natural leaders and great friends, but that doesn't mean you shouldn't put yourself first from time to time. Once you've opened up your night, stay in and cook up that recipe you've been meaning to make. Focus on the directions the recipe gives and let the mindless tasks of chopping, dicing, and other prep work help quiet your mind. If you've been looking for a release of some sort, be sure onions are in your recipe to give yourself an excuse to cry.
Or, take a break from the kitchen and order takeout from a restaurant you've never tried before. Get out of your comfort zone and ask for menu recommendations from the maître d' before placing your order. And who knows, this new restaurant could become your new go-to spot!
Sagittarius (November 22 – December 21)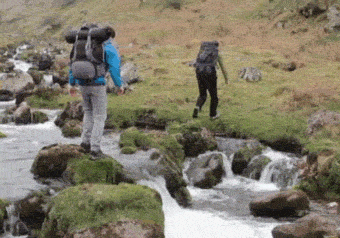 Sagittarius, we both know you've been clamoring to get out of the house and back into nature. This isn't much of a challenge for you but schedule a hike for this weekend. Pick a trail you've been wanting to trek but haven't had the chance to. If you're feeling social, invite a few friends to join you and let the conversation flow between deep chats about the meaning of life to observations about what you see as you enjoy the great outdoors.
If trails are still closed near you, watch a nature or travel documentary that's been hanging out unwatched on your streaming watchlists. Afterward, write down a couple of things you learned or what is inspiring you to plan your next trip abroad.
Capricorn (December 22 – January 19)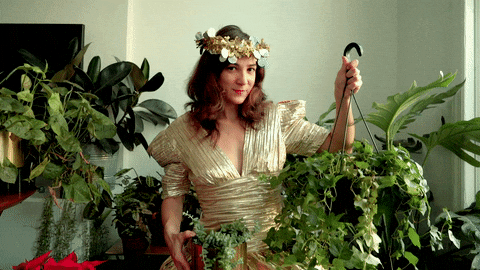 Capricorns, you are very responsible and disciplined individuals, which makes me think you're ready for a new houseplant! Studies have shown that active interaction with indoor plants can reduce stress by suppressing autonomic nervous system activity and providing a soothing sense of natural calm. Build a watering routine for your new plant friend—and consider singing to them as part of that routine.
If you're not ready to add another plant to your collection, then a good old-fashioned deep cleaning session is another way to put your mind at ease. Cleaning is one of those tasks that are always on the to-do list while doubling as a destresser. Just don't forget to make a new playlist before you start!
Aquarius (January 20 – February 18)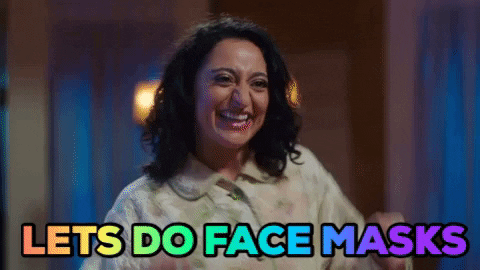 Aquarius, it's time for a detox night! I challenge you to stock up on some face masks—or, better yet, find an easy-to-make face mask recipe online and concoct it with a few of your closest confidants. As you assemble, chat about what's been happening in your lives lately. The combination of being with your friends and getting to show off your listening skills will help calm any nerves from earlier that day. I know you're not always fond of expressing your emotions, Aquarius, but practice being open and vulnerable, too.
Since you thrive when you get to help others, brainstorm a couple of action items you and your friends can implement to help resolve any problems you vent about during detox night. Sometimes getting something off your chest is resolution enough, but just in case, make sure everyone leaves feeling like they can tackle what life throws at them next.
Pisces (February 19 – March 20)
Pisces, it's time to treat yourself to that arts and crafts project you've been eyeing on Etsy. Buy it or try to do your own version with the supplies you have at home. Put on your favorite music album and let your brain go quiet as you complete your project from start to finish.
Not sure what your project should be? Try embroidery, paint by numbers, or making your own clay earrings. If you're an experienced crafter, teach yourself a more advanced skillset: look up a new knitting pattern, try a more complex candle mold, or dabble in more detailed printmaking. The world is your oyster, Pisces, so take advantage of all the projects there are still to do.
Self-care isn't just important. It's crucial for our health. Start building self-care into your daily routine so that you can be a better, stronger, and more present you for yourself and your loved ones.
Looking for more content like this? Follow our brand new Instagram account!
Get The Tempest in your inbox. Read more exclusives like this in our weekly newsletter.
https://thetempest.co/?p=173737
As The Tempest editors, we independently select and write about stuff we love and think you'll love, too. Just so you know, The Tempest may collect a share of sales or other compensation from the links on this page. Heads up — prices are accurate and items in stock as of the time of publication.