The release of Fearless (Taylor's Version) has brought back all the 2008 celeb romance drama (we are looking at you 'Mr Perfectly Fine'/Joe Jonas). Taylor has since found her real-life 'love story' but it did take a few tries. Now, TikTok is providing the perfect opportunity to do something you've never known you needed to before: go back through Taylor Swift's exes and grade them based on their (possible) dance abilities.
While some of these men are amongst Hollywood's most eligible, others are amongst Hollywood's most egotistical but they have all been at some point been known to have dated the singer. I will be ranking them on how well they would execute TikTok dances, based on how well they cared for Taylor. Each of these suitors will each be given A-F letter grades for their imaginary effort.
Taylor Swift has had her love life poked and prodded since she was 17, so let's turn the mirror back to the men in her life and judge their ability to complete complicated dance moves in slow motion. 
John Mayer, F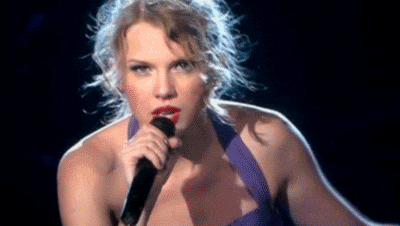 The oldest of the exes first! When Taylor Swift dated John Mayer he was a spry 32 to her 19. For reference, that means John was the same age as country star Mason Ramsey when Taylor was born. For those of you who don't know him; his songs were an anthem for college boys who were trying to get laid by playing their guitar in the dorm lounge in 2004.
Taylor wrote "Dear John" about the relationship, in which she sings "Don't you think I was too young to be messed with?" Mayer is ranked last because TikTok teens do not mess with creepy old dudes. He did not treat Taylor with the grace she deserves, and I believe he would be as graceless in his TikTok dance execution. Plus late Gen Z is far cooler and more aware of predatory behavior than my Myspace generation. 
Jake Gyllenhall, D-
Oh, Jake, Jake, Jake, Jake. TikTok has already warned us of boys with J names, and you're probably the reason. While his and Taylor's relationship lasted a short two months, the marks he left on her and her music were significant. His bad boyfriend behavior was responsible for "We Are Never Getting Back Together" and "All Too Well". The latter resulted in a storm of comments on his latest throwback Instagram post. 
I don't think TikTok youths would accept Gyllenhall into their ranks. Also, he seems like he would only dance to sad indie music.
Joe Jonas, D+
How WAS your heart after breaking Taylor's, Joe? (listen to Mr Perfectly Fine to understand the pun). 
Before TikTok connoisseur Joe Jonas married Sophie Turner, he dated a young Taylor Swift. The relationship was short-lived, and he ended their relationship with a 27-second VOICEMAIL. He caused Taylor to "feel so low you can't feel nothing at all." According to "Forever and Always". He may be cool now, but he's still very low on this list of exes. 
But, he's seemed to turn over a new leaf and is now a very proud wife guy. Recently, Swift send the sweet couple a handmade blanket for their new baby, and Sophie posted on Instagram about how 'Mr Perfectly Fine' is "a bop". Joe would be excellent at TikTok dances, but I really can't forgive him for forgetting AJ's (From Ally & AJ) birthday.  
Tom Hiddleston, B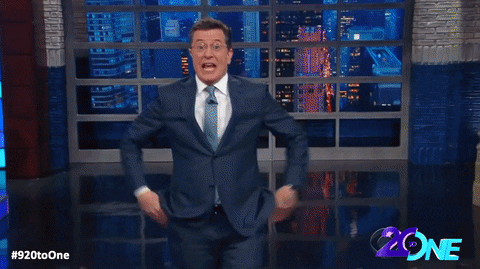 Tom Hiddleston and Taylor Swift shared and brief and totally fake (according to this girl I had ECON-100 with) relationship. Due to this infallible fact about their relationship, I believe Hiddleston would be excellent at a POV dance. His dedication to his work, as exemplified by his "I <3 T.S." shirt, will be an asset in his ability to perform TikTok dances. Perhaps even to 'Getaway Car'? 
BUT he has a very small online presence. He was never really on Taylor's Instagram, so while he could commit to the dances, I'm not sure he'd know what the dances are. 
Harry Styles, B+
Remember that time when the two most iconic teenage crushes were dating each other?
Some of these two singer's most iconic songs have been about each other. Who could forget Harry singing 'If you're looking for someone to write your breakup songs about, baby I'm perfect'. And she delivered! Taylor then released her not-so-subtle song 'Style' where she told Harry 'You've got that James Dean day-dream look in your eyes'.
Their meeting at this year's Grammys sent us straight back to 2012, but it seems like the couple are now in good terms. However, it has been the first time they have talked to each other in almost 10 years, so a TikTok dance might take more convincing. Harry no doubt has the ability to deliver a dance, so the question now is, would he?
Taylor Lautner, A
Taylor and Taylor had a short-lived romantic relationship that inspired a host of memes. I was really rooting for them because I wanted them both to be Taylor Lautner-Swift. I know it would be confusing, but it would be really good for me.
Out of all of these exes, he seemed to treat her best. He inspired "Back to December", a beautiful ballad about remorse over the end of a relationship. Taylor was just a nice dude to Taylor (see, it would be super confusing if they shared their last name). He was also Shark Boy from Shark Boy and Lava Girl, so we know he has incredible dancing abilities.
So that's all Swifties! We have reached the end of our ranking!
If you're wondering, we left Taylor's high school exes out, as well as Calvin Harris because… we forgot that he existed (whops).
This has been fun and all, but let's keep it real. The only person Taylor Swift should be doing TikTok dances with is Selena Gomez (hey, Dorothea???), who would blow all of these men out of the water. 
Now go and support Taylor by streaming and buying the re-recorded version of Fearless, aptly dubbed Taylor's Version, which she owns!
Get The Tempest in your inbox. Read more exclusives like this in our weekly newsletter!