The cultural denunciation attached to performing arts in all forms – be it music, theatre, or dance – has caused classical dance harm in earning reputation and admiration in the eyes of many in Pakistan. This negligence has resulted in the dance form not gaining much popularity among talented individuals in the country who can help propel this revered form of artistic expression, especially Bharatnatyam.
Bharatnatyam is a genre of Indian classical dance which originated in Tamil Nadu during the late 16th and 17th centuries; the term is a combination of the Tamil words 'Bhava' meaning expression, 'Raaga' that is melody, and 'Taaga' that stands for rhythm. Traditionally, Bharatnatyam was performed exclusively by women and expressed Hindu religious themes and spiritual ideas, particularly of Shaivism, Vaishnavism, and Shaktism. In the contemporary version, the dance provides a base for various dances in South Asia and is performed by groups.
"Not many people know what classical dance is," said Sheema Kermani, a well-known classical dancer and instructor based in Karachi, Pakistan.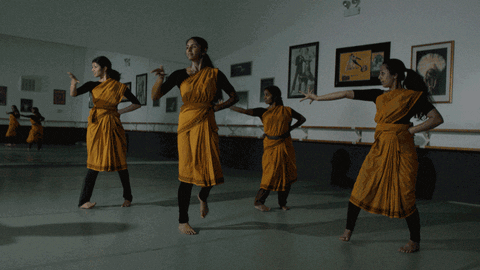 "The learning never ends," she said. She has been teaching dance for at least 50 years yet still feels like a student.
The Ghanshyams were her first gurus. Both Mr and Mrs Ghanshyam had attended the Uday Shankar School of Dance in Almora, India. They were trained by Uday Shankar, the pioneer of modern Indian dance.
"The couple taught me not only the classical styles of Kathak and Bharatnatyam but also Manipuri and Kathakali. Their departure was sudden and hasty — they were forced to leave the country by President General Zia-ul-Haq's military regime," she said.
Recalling her first solo performance in 1984, Kermani said there were no other classical dancers in Pakistan when she started. Conservatives have repeatedly tried to stop classical dance using a no-objection certificate (NOC) as a tool and the practice continues after all these years.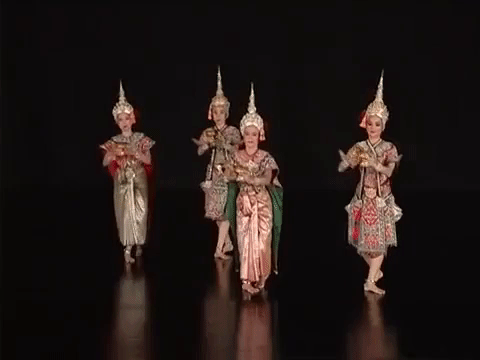 "The process in itself is enough to make one not want to organize a dance," said Kermani.
Kermani underlined that dance and other performing arts were always multicultural, with a fusion of traditions from many countries, namely India and Bangladesh but she stressed that this should not be taken religiously.
"When I started teaching, I created Tehrik-e-Niswan, a women's movement active in the areas of domestic violence and peacebuilding for whoever is interested in learning. If you are tired of working on your dance techniques, then you can sit back and watch others practise or read books if you like," she said.
Highlighting the significance of dance, Kermani linked the rhythmic aspect of the art form to the universe in motion.
"Dance is an integral part of culture through which artists express themselves. Those nations that are not in touch with their culture, do not progress," she said.
Munawar (Mani) Chao, who has learned classical dance from Kermani and is now an instructor at the Arts Council of Pakistan calls Bharatnatyam a 'real form' of dance that sends a strong message and tells a story through expressions and movements.
The Arts Council of Pakistan initiated the Karachi Dance Festival in 2017, against all the odds. All major forms of dance, including classical, contemporary, and folk were performed at the two-day event.
President of the Arts Council of Pakistan, Muhammad Ahmed Shah said, "Almost a decade ago, many music and dance academies existed in Karachi. Today, merely a handful of people who privately teach dance are to be found."
The younger generations want to learn classical dance and many have been trained by instructors like Kermani and Chao. Learning classical dance is a 'heart to heart process between the giver and the receiver' because you have to catch the taal (footwork) correctly while moving your body, said Kermani.
For more awesome history facts, follow our brand-new history Instagram account. 
Get The Tempest in your inbox. Read more exclusives like this in our weekly newsletter!
https://wp.me/p7kpad-HsZ