The second season of Modern Love is all set to release later this year due to the massive acclaim it received after it went on air in June 2020. An Amazon Prime Video original, the series brings a new love story with every episode. The episodes are an adaptation of the famous New York Times (NYT) column that runs by the same name.
On 23rd February, the star-studded cast for the upcoming season was announced. There are more than two dozen actors, including Game of Thrones star Kit Harrington, Judas and the Black Messiah breakout Dominique Fishback and Anna Paquin of True Blood and Flack fame. Other prominent names include Minnie Driver, Garrett Hedlund and Zuzanna Szadkowski AKA Blair Waldorf's all-knowing maid Dorota on Gossip Girl.
OMG. What a cast!
I am so excited for Season 2 of Modern Love and what it has in store for us! Stories in Season 1 explored love and its related emotions in all its complicated and heart-achingly beautiful glory. Since it is an anthology, who knows we might even get to see some of our favourite celebs slipping into different characters than what they did before.
What I appreciated most about the series was the uncommon anthology format. Such shows usually run on the sole premise: "the next episode might be good." Only here, the premise was: "the next episode is going to be even better."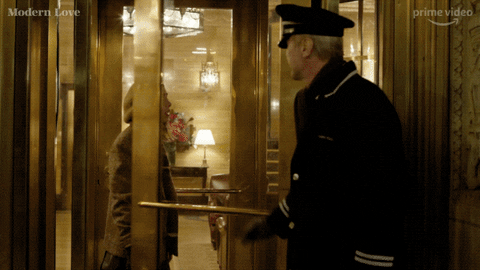 The 8-episode-series opens up with "When the Doorman is your Main Man" which focuses on Maggie, played by Cristin Milioti, and her complex love life that she neither has control over nor has any idea of what is going on. Someone who does have a clear picture of what Maggie wants is her apartment's doorman. Guzmin played by Laurentiu Possa watches not only over the apartment but, also every man Maggie brings there.
The story depicts how a doorman who has seen this woman live there for years, feels concerned about her without having to want anything in return. It's a sweet episode based on an emotional connection between two people, leaving the romance behind.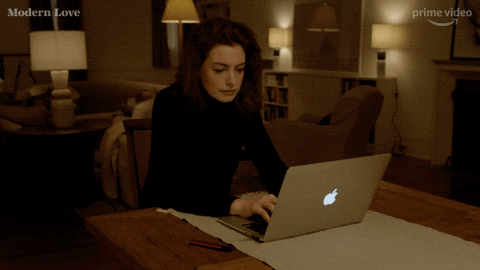 Episode 3, "Take Me as I am, Whoever I am" starred my favourite actress Anne Hathaway as a woman with bipolar disorder. Need I say that I was not only mindblown by the star that Hathaway is but the episode was also an eye-opener that left me teary-eyed.
As people, we are too quick to judge others and form an opinion about them, their life, their family and just about everything, without considering what they are going through. The episode reflects the same. The struggles of someone dealing with a mental illness, how she finally gathers the courage to accept and discuss it with a former colleague is the highlight of the entire show.
Don't we all just need someone to listen to? What Hathaway needed to conquer was her fear of being judged.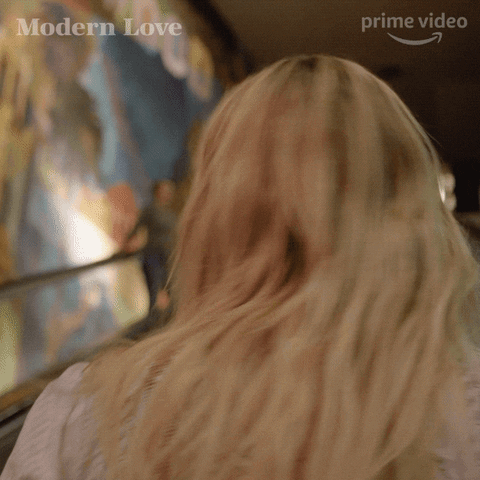 Episode 5: "At the Hospital, an Interlude of Clarity" again served as a reminder of how empathy and kindness take care of most of our woes.
The story is about a boy who has an unlucky track record of going on dates, accidentally ends up on a date with an Instagrammer who is both pretty and way out of his league. As fate has it, the man lands in the hospital and the girl, instead of running away, takes care of him till he gets discharged, only after knowing him for a couple of hours. With time, both of them realize that they have insecurities of their own. By gradually opening up to each other they discover that all they really had to do was to find someone to understand them better.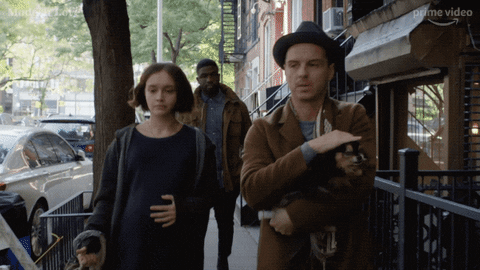 The ultimate-feel-good episode was episode 7: "Hers was a World of One." This episode revolves around a gay couple who is looking for adoption options but has had no luck in the past. The two end up finding a hippie who is pregnant but cannot take care of her child because she does not believe in the conventional ways of living life.
The episode shows how the couple, who is reluctant at first due to the hippie's shady background, gradually become accepting of her after they realize she is not a bad person. The bond that they share through the last days of her pregnancy and how incredibly they manage the baby's coming into this world is the best part about the entire episode.
Such shows are a great reminder that love on its own is not capable of making much of a difference. You can spend the entire day telling someone that you love them but, what about at 3 am in the middle of the night? What about when they are at their lowest? When they are breaking apart and feel the ugliest? That is when you would need to really show that you care for them; by being there for them, by trying to understand what they are saying or simply lending a shoulder so they can cry or put their head and lean on.
That, for me, is love in its purest form. A love that I crave, a love that I want to be able to give.
Get The Tempest in your inbox. Read more exclusives like this in our weekly newsletter!
https://thetempest.co/?p=158094