When it comes to sexual harassment cases, Pakistan's justice system needs to be deeply combed through, reassessed and rebuilt. Be it by working through the cases more effectively, treating them with due importance and making sure the victims get the justice they deserve – these are basic human rights that tend to fall through the cracks of our broken system. Most of the time when a victim stands up against harassment, they're named and shamed and Meesha Shafi's case is no different. Although this Pakistani singer comes from a place of privilege, she was still subject to slander, hate and continued attacks on her character ever since she accused Ali Zafar of harassment. So what does that tell us about justice in Pakistan? 
In 2018, Shafi had accused Zafar of sexual harassment which led to a long legal battle between the two that was and is still covered heavily by the Pakistani media. Shafi is credited for pushing forth the #MeinBhi (#MeToo) movement to gain a strong footing on Pakistani soil, inspiring many to come forward with their own cases of sexual abuse and harassment. The laws, while partially implemented, do not cover the entire scope of women's wellbeing – specifically, for those who are self-employed (like Shafi).
Earlier today, Shafi's sexual harassment case against Zafar was granted leave by the Supreme Court of Pakistan. 
Leave granted by the Supreme Court of Pakistan in Meesha Shafi vs The Governor of Punjab to consider whether all women, including students, are covered under Pak's harassment law!

We're very proud today & for Mr. Khwaja Ahmad Hosain for the most brilliant advocacy! pic.twitter.com/EwLlqKzKWr

— Noor Ejaz Chaudhry (@noorejazch) January 11, 2021
This is a landmark move, one that potentially could benefit all Pakistani women as it would determine whether the laws in place will move toward inclusivity. This especially pertains to students and those who are self-employed, to ensure their cases would not be brushed under a rug due to supposed "technicalities." It will determine whether they will be included under Pakistan's harassment laws and will agree to hear whether Meesha's case would be covered by the Sexual Harassment at Workplace Act.
Shafi is credited for being the one to allow the #MeToo movement to gain a strong footing on Pakistani soil, inspiring many to come forward with their own cases of sexual abuse and harassment.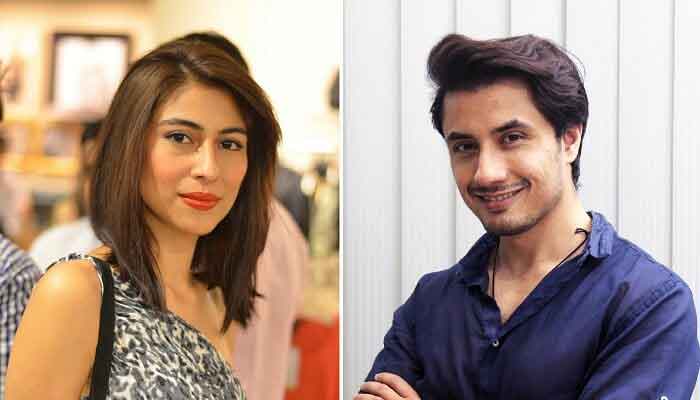 Zafar, an equally popular musician and of course, a man, had a lot more privilege and popular support rallying up for him. They eventually went to court, where Shafi had no choice but to prosecute him under workplace harassment laws due to a lack of other options.
In October last year, while they were was still in trial, Zafar was appointed as an ambassador for Pakistan's "Namal Knowledge City" by our very own Prime Minister, Imran Khan. The very existence of this position and the fact that Zafar was chosen for it, despite other more deserving contenders further deteriorates the #MeToo movement. It doesn't help that the PM inaugurated the ceremony either.
Zafar went on to not only deny these allegations but also filed a defamation suit against Shafi (this case is strewn all over the media and continues to act as a barrier for people to viewing the case unbiasedly). Due to no existence of an employer-employee relation between the both of them, the Lahore High Court dismissed the case, as the 2010 Protection of Women Against Workplace Harassment Act was restrictive and does not protect individuals who are self-employed. Notice the huge gaps in our judicial system? Yep, stifling to be a woman in this country.
After the LHC dismissed that case, Shafi took a new case to the Supreme Court and essentially it challenges the current laws of harassment to stretch further in terms of protection. Having this leave granted essentially means the Supreme Court will now hear the specifics of Shafi's case.
Shafi and her legal team have endured months of online abuse and character assassination over these accusations. Sadly, this is something most – if not all – Pakistani women are familiar with. 
In Pakistan, sexual harassment allegations are often dismissed as "personal matters", "gold-digging tactics" or even character defamation by women. The pressure, emotional abuse, and invalidation often suppresses victims into staying silent and hidden. But, having a well-known singer, celebrity and icon like Meesha Shafi come out and say yes, I was sexually harassed and no, I will not remain silent –  was HUGE for Pakistan. After her public announcement, many other victims have come forward. It has created a domino effect which is set to change the narrative of harassment in Pakistan. But when cases like Shafi's are thrown around and fuelled with hate or other unnecessary backlash, a crack is blown to this movement which has been aching to cut through the veil of a country that silences survivors. 
Even some Pakistani tv shows have their plots centered around women lying about abuse for nefarious means. The narratives only serving to invalidate real-life instances and further suppress the victims' voices. Those shows are aired with zero inhibitions, while shows like "Churails" were banned due to what the censor board claims as "spreading vulgarity to the masses". Men's cases are an entirely different matter, with Pakistanis refusing to acknowledge it even exists. The #MeToo movement in Pakistan is not only met with a lot of resistance and backlash, but also the difficulties that come with dismantling decades worth of misogyny forming the core of Pakistani society.
Some Pakistani women have taken to Twitter to celebrate another successful right hook landing on the patriarchy's face. Many more are flooding Shafi's Twitter with messages of love, gratitude and thanking her for, once again, being an inspiration to them.
Here are some of the tweets:
If I could be anywhere in the world right now, I'd be in Supreme Court of Pakistan to show solidarity with @itsmeeshashafi.
This determines whether the law shall become more inclusive or would it fail to protect the women yet again on 'technicalities'. #MeToo #TimesUp

— Rabia Ayub (@RabiaAyub9) January 11, 2021
Its not about Meesha. Its about the whole phenomenon its about all the unheard and voiceless that see you as symbol.

— yasser ghayoor (@yasserghayoor) January 10, 2021
Supreme Court of Pakistan grants leave in @itsmeeshashafi case! Congrats to SC team Khuwaja Ahmad Hosain & @noorejazch 👏🏾👏🏾
Granting leave to appeal means SC has accepted to hear the case on legal points whether Meesha falls under the jurisdiction of Sexual Harassment Act.

— Nighat Dad (@nighatdad) January 11, 2021
So proud of you for taking such a big step for womankind in pakistan ily

— sohniyeh (@sohnianika) January 11, 2021
SC has granted leave in Meesha Shafi's appeal.

This means that it has agreed to hear the points of law raised in the case i.e. whether Meesha's case was covered by the Sexual Harassment at the Workplace Act.

Congratulations to Khwaja Ahmed Hossein Sb and @noorejazch!

— Hassan A. Niazi (@Hassan_A_Niazi) January 11, 2021
So proud of Meesha Shafi today. She dealt with so much unjustified hate and suspicion online but kept still fought to have her voice heard. Her struggle is now going to help women all over the country <3 So proud @itsmeeshashafi

— amara (@deathbylean) January 11, 2021
I, as a victim myself, want to say that Meesha's persistence gave me A LOT of confidence to seek justice for sexual harassment. So whatever happens, please know that many victims' lives were changed because of you. https://t.co/SbBh1S9m8Q

— World's Spiciest Ramen (@dezgostang) January 10, 2021
For women all over Pakistan, today's announcement marks a precedent for the future, in terms of protection and hope. While we know that the harassment laws are weak at best, knowing that Shafi, Nighat Dad and the rest of her legal team have worked tenaciously to reach this point is inspiring. It is integral that Pakistan's judicial system listens to them and pursues a reshaping of its harassment laws, and ensures that self-employed individuals are protected at all costs.
Rest assured, this is a much needed cloud break that's allowed some sunlight to shine on a cold and bleak 2021. We, at The Tempest, could not be happier for Shafi and her team, and only hope that this paves the way for better times for Pakistani women.
Although this is just one stepping stone in the greater war against harassment in Pakistan, we will celebrate it. We stand by Shafi, and all the survivors of harassment that are yet to get justice. The world continues to try to tear women down, to belittle them, to push them in a corner – but we will not be stopped. We will continue to push for justice, and always, the truth. This victory is an accomplishment and a reminder that our voices will not be silenced. At any cost.
Stay updated on our News and Social Justice coverage by following our brand new instagram account! 
https://thetempest.co/?p=167469