New Girl is about a quirky young woman, Jessica Day, who answers an ad for a roommate. The only odd part being, her roommates are three, very, very, very, unique, and single, men. Schmidt is like the business major you hooked up with in college who asked to connect with you on LinkedIn the morning after. Nick is for all of you who have ever been attracted to a "project." You know the type. Winston is the human form of a cat. That's all. 
I won't lie, I was a little late to the New Girl game. I started watching it in 2014, and I became OBSESSED. I couldn't tell you why, it just gave me every good feeling I've ever felt, all wrapped up in a fluffy little 20-minute package. I hadn't even heard of it before I was in high school, primarily because it was initially getting bad reviews when it first aired.
Many passed it off as a shitty effort to piggyback off Friends or The Office, and left the show to the dust. But with some character tweaking, the show made each character so specific to a niche group and developed a plotline for each individual in the show, it became exponentially more popular and funnier.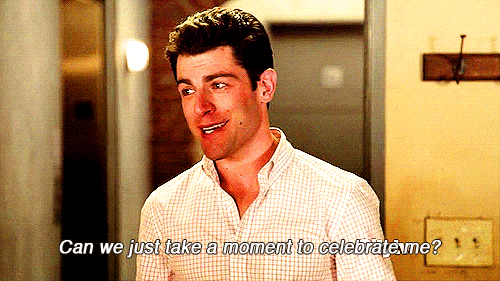 Don't worry if you aren't a fan of slapstick comedy, in truth, I wasn't at first either. Everything felt overdramatic and overdone. But when you develop an attachment to the character, each of their individualistic jokes becomes all the better. 
What really makes the show the best is the woman I have tried to copy every single one of my personality traits after, Jess. Besides the fact that she can pull off bangs and just wears the most adorable glasses ever, she is a take-charge teacher who builds her way up to vice-principal through some I-won't-take-any-of-your-shit-because-I-am-a-woman-who-can-do-whatever-the-hell-I-want moments.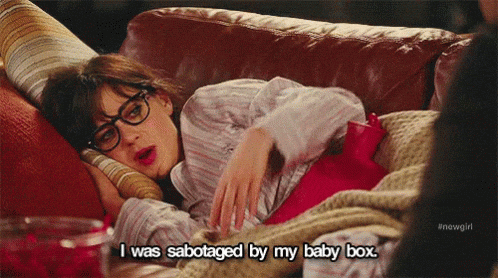 I mean come on, the woman has baby farm animals on her checkbook, how could you not love her? Besides a lot of awkward encounters with men and a lot of shots of her crying on the couch watching Fame for the first time, you will want Jess to be your best friend.
And now, for perhaps the most important point of them all, New Girl's biggest competitor, Friends. I don't even believe we should be arguing about this because the answer is clear, but New Girl is the funnier and more politically correct show.
Let's review, the most obvious reason of them all, Friends is painstakingly white with absolutely no representation. Like seriously, I can't even think of a non-white person who appears in that show that isn't a background character or extra.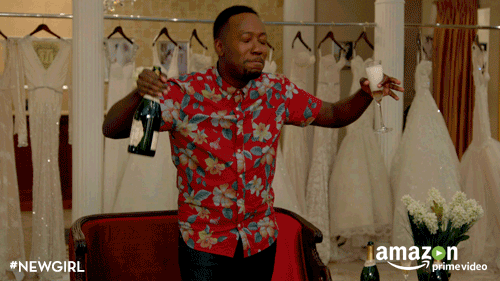 And what about the way they treat Rachel, Monica, and Phoebe? Besides the fact that Monica's entire personality is based around her extreme weight loss and insecurities, Rachel and Phoebe are consistently berated for being ditzy, shopping-obsessed, and not to mention, the persistent jokes about Phoebe's massages ending in 'happy endings.'
New Girl has obvious Asian, African-American, and Indian representative characters that aren't just background extras but have their own plot-lines.  The main character is a woman who always works hard for what she wants, has a complex background, and struggles with everything that a normal woman does, and perseveres through it. 
I'm not saying Friends didn't have its time, but it certainly is over now and New Girl is long overdue to take its spot for our generation.
Get The Tempest in your inbox. Read more exclusives like this in our weekly newsletter!
https://wp.me/p7kpad-EUK