It's that time of the year again, the one day we're up all night hoping to get lucky and lay our hands on the best Black Friday deals! Lucky for you, here's the complete guide for all of the 17 best jewelry deals. If you're looking for clothing deals, check out our other guide too.
If you're like me, chances are your credit card is also buzzing to get going! Keep scrolling to check out some great deals on jewelry this Black Friday. Pro tip: remember to be quick!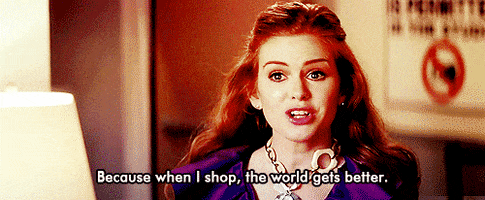 Each pair comes in 5 unique sizes: 3mm/4mm/5mm/6mm/8mm. Backed with a butterfly buckle so that there's extra protection for you! Plus, the earrings come in three different colors: rose gold, gold and steel in color. They go perfectly with every occasion from weddings, graduation parties, dinners and quarantined birthdays!
Buy it here for $8.59 – $8.69 instead of $17! 
These Swarovski earrings will become your go-to accessory for pretty much every holiday dinner. With multicolored blue crystals and a butterfly buckle, this pair is a MUST HAVE.
Buy it here for $51.25 instead of paying the full $69 
These 36 pairs of earrings with different styles and colors are all super cute to match. This earring set combines tassels, leather leaf, shells, acrylic, resin, crystal and pearls.
Buy them now for $13.99 after 18% off! 
Beauty does not always have to be pain! These silicone wedding bands are gorgeously comfortable and they come in almost of every shade! There is a LIFETIME WARRANTY – 100% Money Back Satisfaction Guarantee.
Buy them here for $6.79 – $14.44
 These white gold plated nickel free earrings are suitable for almost all sensitive ears.
Buy it here for $15.29 instead of $17.99 – $24.99
It is a stunning handmade 14K gold plated Y pendant necklace, with an adjustable layering choker too! 
Buy it here for $7.64 – $12.74
This pendant was embellished with Austrian crystals, so it's hard to wear off. This is a great gift to give your best friend, sister, cousin or yourself! The dazzling necklace symbolizes FOREVER LOVE.
Buy it here for $43.55 instead of $61.64!
It is a stunning rhodium-plated necklace with a polished circle, surrounding a star-like motif of sparkling clear crystal. You can always wear it with a longer pendant for an on-trend multi-length layered look. 
Buy it here for $66.54 instead of $91.25!
The piercing is available in these product colors: Gold, Rose gold, Black, Rainbow, Blue, Silver.  It is super easy to open/close. It has a smooth surface and is comfortable to wear, too. Plus, there is a free exchange/return offer!
Get the Cz Ears Crystal Cubic Zirconia square long earrings! These will be beautiful for any Thanksgiving dinner or event you may have to go to!
This dainty, rose gold elephant necklace makes the perfect gift. The elephant measure just 10 x 11.6 mm (including loop) and is just precious. The rose gold dipped elephant hangs from a rose gold plated chain. Each item is individually boxed.
Buy it here for $16.20 instead of $20.25
If you stumbled upon this list and your birthday is in November, you're in luck! Citrine is one of November's birthstone!  It will make a great birthday gift.
Buy it here for $27.00 instead of $33.75
This piece was thoughtfully designed to create a subtle symbolic statement that celebrates all of the beautiful phases of the moon. It's the perfect, magical gift for special women in your life, including yourself. It comes with individual special packaging. Did I mention it's a best-selling product?
Buy it here for $15.80 instead of $39.50
This fabulous trio of bangle bracelets from  Queens Metal are bracelets plated in warm, rich gold. Wear 'em solo, or mix them with your current bracelet collection. These bracelets are sized to fit easily over small and medium-sized hands. Hurry! There are very few left!
Buy it here for $43.20 instead of $54.00
These boho-chic gold plated hoops will practically go with every outfit in your closet. Gift wrapping available.
Get your hands on this gorgeous Chrysocolla Macrame Pendant. Spiritual Jewelry handmade with a lot of care and love. Perfect for a gift for her, a gift for Him your Girlfriend or Yourself! It has healing effects too!
Buy it here for $42.41 instead of $47.12
A personalized birthstone bracelet is made based on your choice of the initial and birthstone. This would be perfect for bridesmaids or flower girls gifts. It can be made in any length. Refer to the chart to order yours!
Buy it here for $16.00+ instead of $21.00+
Here are a few additional promo codes for you:
1) Save 80.0% on select products from EEPIRR with promo code 80R6U8AW, through 11/30 while supplies last.
2) Save 60.0% on select products from EEPIRR with promo code 601EA9MZ, through 11/30 while supplies last.
3) Save 60.0% on select products from EEPIRR with promo code 60PVXTJC, through 11/30 while supplies last.
& don't forget our clothing guide to revamp your winter closet with lots of Black Friday deals and coupons!
Happy shopping everyone!
Get The Tempest in your inbox. Read more exclusives like this in our weekly newsletter!