Growing up in a South Asian household, the closest to Thanksgiving that I have ever been is through the holiday special episodes of shows and films portraying the festivity around it. These shows and films are also how I first got introduced to the holiday.
This year, I thought of hosting a Friends-giving for my friends and started looking up all that I need to know about the annual American holiday which falls on the last Thursday of November. For everyone who has been living under a rock like me for years now: Thanksgiving is not just about getting together and having a grand feast. The celebration has a dark history around it.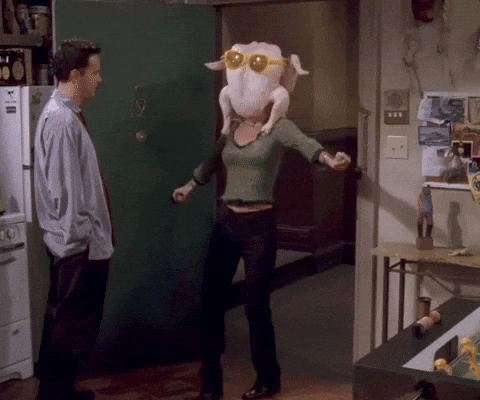 The sanitized story which I had read earlier about how Thanksgiving became a celebrated national holiday was based in 1621 when the Plymouth settlers and their allies from the Wampanong Native American tribe got together for a grand three-day autumn feast after their first successful harvest. Such a nice tale of two groups coming together and sharing food, solid for fooling kids and making them believe that a fine meal together is all they need in life to sort out differences and make friends.
I had to literally put that kid to sleep (inside me) because the real deal is action-packed and has unnecessary drama that would only make sense to the complicated adult mind. The fact is that making peace with that feast only came after, as a result of a lot of bloodshed and killing each other first.
What happened in Plymouth, did not stay in Plymouth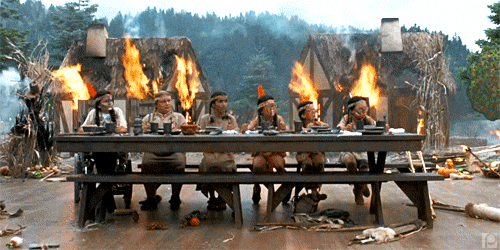 In 1620, Mayflower, a small ship left Plymouth, England. This ship was full of travelers who were religious separatists, trying to look for a new home to be able to enjoy religious freedom. Out of those 102 passengers, some individuals were only seeking to make a living in the New World. 66 days later, they reached near Cape Cod, which is nowhere near the Hudson River, their intended destination. Another month later, the pilgrims crossed the Massachusetts Bay and began settling.
An ode to the Last Supper!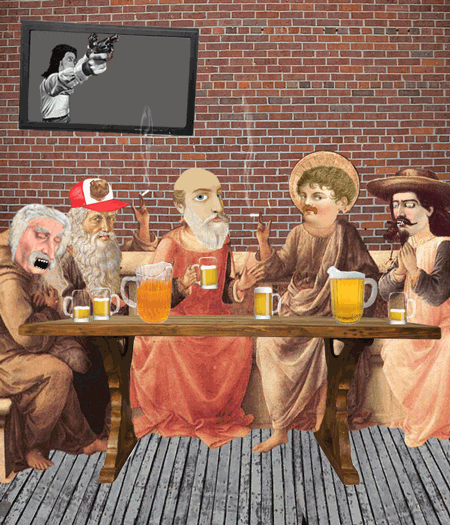 I thought the greatest feast known to mankind was the Last Supper but, this harvest feast was not too short of a guest list either. More than 100 people – 90 Native Americans and 50 Englishmen – came to the first Thanksgiving feast in history, according to Plimoth Plantation colonial foodways culinarian Kathleen Wall, which had been first reported in Time. The Native Americans were more comfortable with sitting on the floor and eating while the Englishmen dined in style at the table. Seals, lobsters and swans were among some of the delicacies that made it to the Pilgrims menu to mark the first Thanksgiving meal.
The peace pact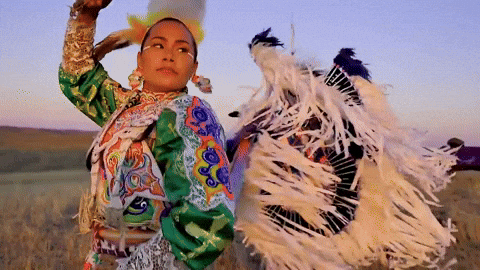 The first brutal winter of 1620 further deteriorated the health of many pilgrims on board the Mayflower while they suffered from scurvy, constant harsh weather and outbreaks leading to contagious diseases. 
Massasoit, a Wampanoag leader, took initiative to negotiate a peace treaty between his tribe and the Plymouth settlers the same year. According to the agreement, no party would intervene into each other's matters or cause any unnecessary harm. Contrary to popular belief, the treaty was offered to the settlers by Massasoit as a test on the alliance that was made for the expansion of land and deal that did not allow Native Americans to bring in their guns, bows or arrows while doing trade.
For a few years, peace did sustain on the land of Plymouth and the two tribes managed to remain allies, while exchanging goods and services. However, due to colonial land expansion, they started experiencing exploitation of natural resources and unstoppable spread of contagious diseases, leading to chaos and tensions, ultimately resulting in King Philip's War.
The day of mourning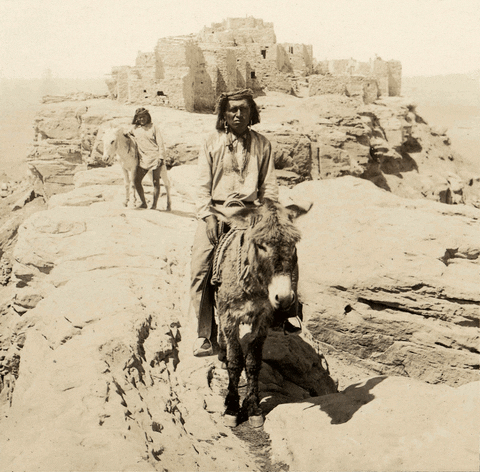 The Philips war was not the only one the Native Americans had to deal with. Wars began raging in other places such as Virginia, Connecticut, New York, etc. leaving no place for the Natives to fully recover. For the same reason, since 1970, Native Americans gather on Cole's Hill in Plymouth, England at noon to commemorate a National Day of Mourning on Thanksgiving. The participants honor their Native ancestors and their struggles through spiritual connection and protest against racism that Native Americans continue to experience, to this day.
Get The Tempest in your inbox. Read more exclusives like this in our weekly newsletter!
https://thetempest.co/?p=154882