Something I have grown up with and will cherish forever are Disney films and the life lessons that they have taught me.
Disney's Tangled is one of those ultimate feel-good films for whenever I am feeling low, unsure about things or situations around me. The film not just has pretty visuals but, it is also, full of catchy songs, cute sidekicks and a love story all of us wish to have.
For its 10 year anniversary, I have listed down 21 life lessons that this Rapunzel remake has taught me which I can always go back to during those blue days:
1. The sky is not the limit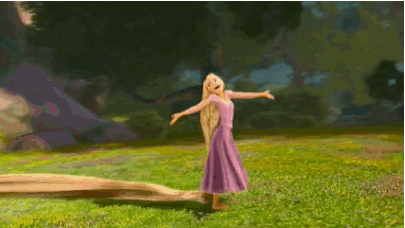 Sometimes, when you are close to the sky, you need to step down to be able to explore all that is awaiting you on the ground. This is what Rapunzel did when she climbed down the tower.
2. Daydreaming is not always bad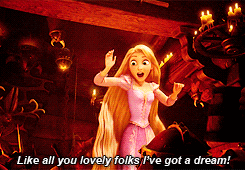 Ah! Why control your thoughts? Cherish them, you might as well live them one day.
3. Comfort zones are a trap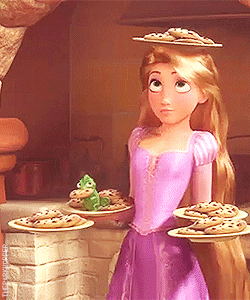 Sweetheart, how will you know what is on the other side of the bridge if you never cross it? Cross it, cross it back again just like Princess Rapunzel.
4. Stop waiting for a Prince Charming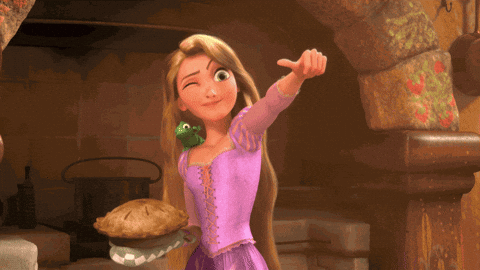 Why would you wait for a hero when you can be your own Shero? Rapunzel did not indulge in self-pity or wait for a savior. You should not either. This is one of my favorite life lessons from the film.
5. Never lose, never fear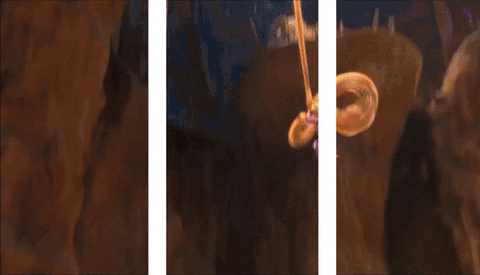 Fear eats you up faster than the actual problem. What is the worst that could happen? You might come out alive! Think about that.
6. Passions are to be explored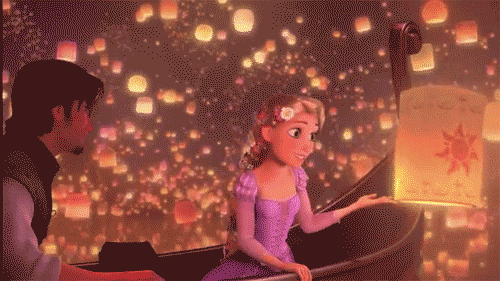 "I want to see the floating lights!" wished Rapunzel and guess what? She did! I want to be close to the moon and someday, I know I will be.
7. Be your own inspiration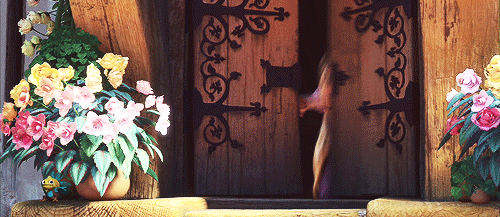 People can tell you all sorts of things. Only you have the power to create magic for yourself.
8. Women are smarter and certainly more powerful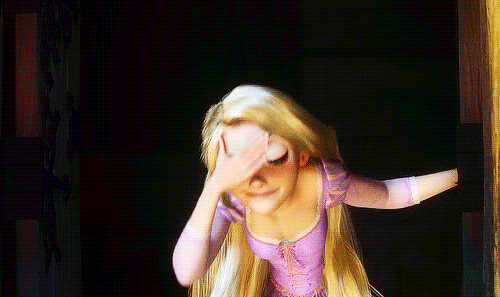 This is clear in every conversation between Flynn and Rapunzel. Go back and watch the film for proof!
9. Take the risk or else it will take over you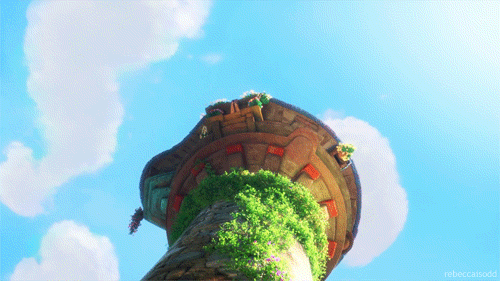 As Rapunzel said, "And the thing is, I'm not scared anymore." Because that is how it works.
10. Nothing is impossible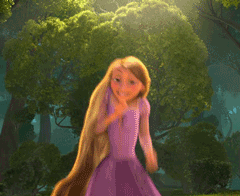 You will always find a way. Even if, for the time being it feels likes you won't. You eventually will.
11. Some friends are forever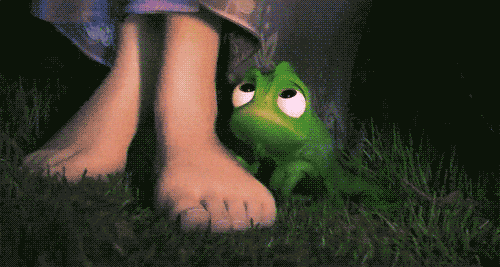 Tiny, huge, older or younger, some friends are a keeper for life. Make sure to hold on to them.
12. Falling in love is never easy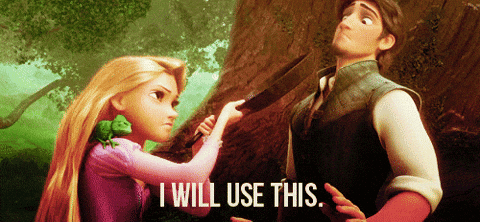 When love knocks at your door, be sure to open the door and give it enough space to come inside. Take your time though.
13. Be the girl to climb down the tower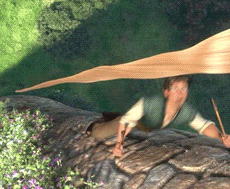 The tower, the mountains, the rivers…, whatever the obstacles are: be courageous and take the leap of faith.
14. Never take the little things for granted
It is the little things in life that give you the most joy. If you do not believe me, take a walk by yourself on a starry night. You will know what I mean.
15. The hair flip does save you from a lot of things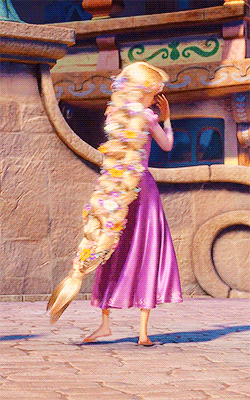 Never underestimate the power of a good hair day. It is real.
16. People should be given more chances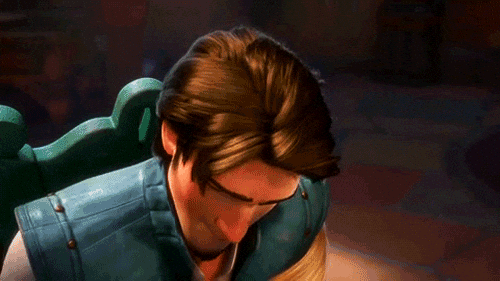 The truth is people make mistakes. We all do. Give them chances and then decide what to do next.
17. Sometimes, all you need is a special someone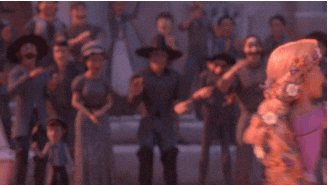 Again, all Flynn Rider and Rapunzel scenes.
18. Life gives you surprises of all kinds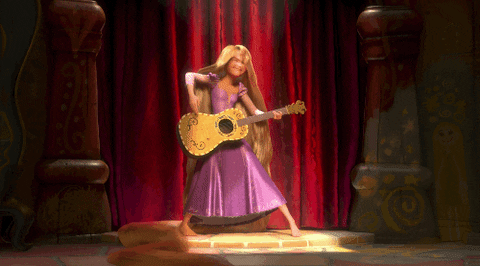 Just when you think it won't happen, it does! One of the life lessons I swear by.
19. Time is important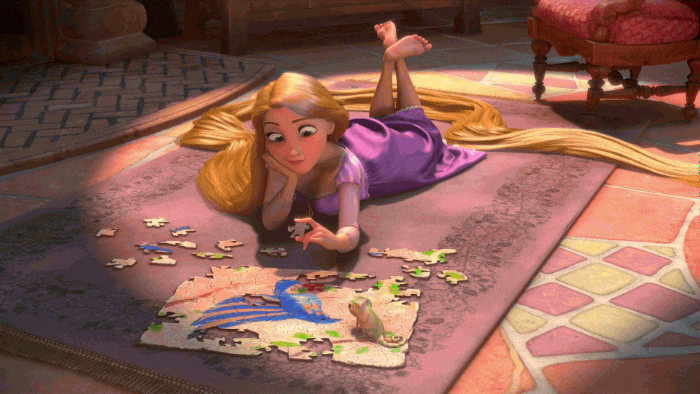 It is true that time never comes back but, you also have to trust destiny and let it guide you along the way.
20. Happy endings are real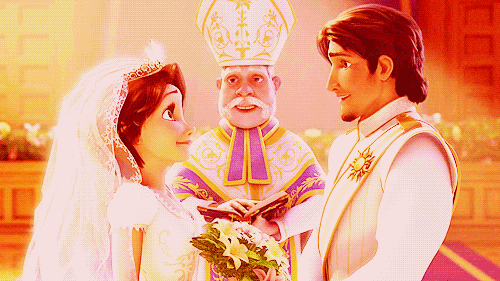 You might not end up marrying someone like Flynn Rider but, you will have your own happy ending. Wait for it by continuing to move ahead.
21. Life is a journey, make it worthwhile you are at it
Start living life. Read that again.
While all of you take notes, I am going to go and watch Tangled again for all these reminders. I cannot believe it has been ten years since I watched it at the cinema. I may be older but, I still love this film and all that it taught me!
Get The Tempest in your inbox. Read more exclusives like this in our weekly newsletter!
https://wp.me/p7kpad-EXH