Have you ever been up at 3 A.M,  bored? Has it ever resulted in you trying to give yourself DIY bangs? Have you ever gotten a hair treatment and regretted it later? A hairstylist ever messed up your hair color? For me, answers to all these questions are also my worst nightmares. Just the thought of going for a haircut and trusting another person with my hair gives me jitters.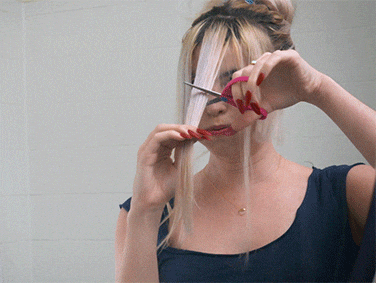 There are other women out there, who love their hair but, unlike me, have fallen prey to bad haircuts and felt like it was the end of the world. Yes, hair does grow back but, what about the trauma that you undergo in that moment? Some people attribute so much of their identity to their hair and being one of those people, I do feel protective of my most prized possession.
I reached out to women online who shared their hair horror stories with me.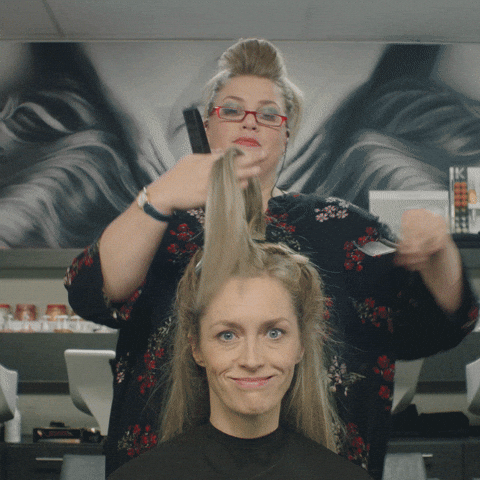 Sarah, 21, who has a lob now did not always have the desired outcome that she does right now.
Talking to The Tempest, this university student said, "I wanted to get a haircut last summer. Asked a few friends to recommend a place to go to for a long bob."
She went to a salon in Karachi, Pakistan that is popular for its haircuts and color. Sarah described her sitting on the seat for the haircut as getting out of a 'death bed'.
"From the moment I sat on that seat and the moment I got off after getting my hair butchered, I knew something was not right," she recalled. The next few days she did not go to university until her best friend took her to another salon and got the disaster fixed.
"I took candy for my hairstylist the next day because she brought my dead hair to life," she said.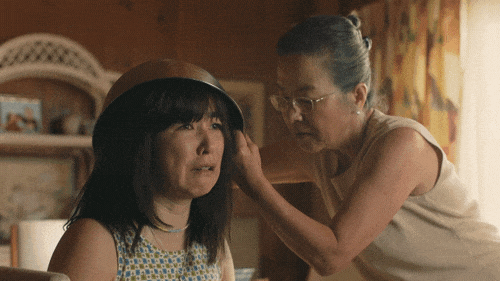 Meha, a 30-year-old corporate official said, "I feel like I am a slave to my hair more than I will ever be to my job."
According to her, having a bad hair day means having a bad day, generally.
Talking to The Tempest, she said, "The volume in my hair uplifts my entire mood."
However, this was not always the case with her. She shared that she went for a free haircut to a salon that offered these cuts as part of a promotional campaign. Turns out that they made student hairstylists cut hair as part of practice.
"We were guinea pigs. I was part of a lab experiment. My hair was, at least," she said.
"That day, I cried my heart out. Had swollen eyes for the next two days," she added.
She eventually found solace when a colleague took her to her go-to hairstylist who is now Meha's go-to stylist.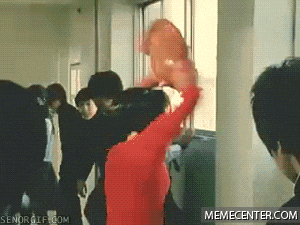 "What is worse than having a broken heart? It is seeing your chopped hair laying before your eyes after your entire personality has been ruined," said Mina, 27.
Talking to The Tempest, this medical student said, "I saw some pictures online of trendy haircuts for the spring season by this new stylist in town. So, I thought to give her a chance because I wanted to take a break from my usual place."
She advises all women to 'never take a break' from your stylist.
"You do not take breaks. You just do not! At least, with a tried and tested stylist you are familiar as to what they would do to your hair," she said, comparing a customer-hairstylist scenario with a romantic relationship.
Old relationships are comfortable and keep you warm at heart. The new one that she tried to establish with an unfamiliar salon only made her hair feel unwanted and unwelcomed.
"I took a U-turn instantly and there was no looking back," she said.
Thankfully, her salon-relationship is going stronger than ever.
We all learn from mistakes but, after listening to these experiences of haircuts gone wrong, I have only learnt that I would never take a chance with my hair. I stick to one person whom I have trusted for years, for my haircut. (Yes, I am one hairstylist woman).
Get The Tempest in your inbox. Read more exclusives like this in our weekly newsletter!
https://wp.me/p7kpad-Fvi