In the spirit for more spooky stories? Check out our Halloween series!
We all know the biggest issue with Halloween costumes, the historical inaccuracy (as well as the insensitivity). 
How many times have you looked at a sexy scientist taking jello shots and thought "That looks nothing like Marie Curie!" If the answer is more than five, this article is for you. There needs to be more historical accuracy in Halloween costumes. We can keep the magic of the season alive as well as our 7th-grade history textbook.
So let's go through the five best historically accurate Halloween costumes for this Halloweekend. 
1. Nurse / plague doctor
Sexy nurses are SO overdone, and not even historically accurate! Where are the masks? Gloves? Very long pointed beak? Throughout multiple pandemics, nurses have had to work tireless hours in unsafe and dangerous conditions. To honor that, please wear this functional plague doctor costume instead.
This look is SUCH a conversation starter for talking to the guy who dressed up like Big Bird. This plague doctor will prevent you from spreading covid due to the large beak shaped helmet. It will also keep people at least 6 feet away from you, mostly due to your terrifying appearance.
You can get a great plague costume here. If you're into DYI costumes, all you need for this look is: black jeans, black boots, black shirt, black cape, black top hat, and a beaked mask, which you can get here. Most, if not all, of these things should be in your closet or available at the nearest Khols.
2. Lifeguard/Lotte Baierl Hass
Lifeguard costumes provide no real protection from underwater terrors. Anyone can just wear one of those without getting certified. Very scary. And the costume materials are not exactly breathable, not optimal for saving the lives of drowning party goers. Instead of an impractical lifeguard let's turn out attention to "The first lady of diving" Lotte Baierl Hass.
Hass was an underwater photographer, underwater model, diver, and all-around very cool water lady. She went on to become a producer and help her husband Hans Hass create underwater documentaries. This costume is easy, just be an incredibly beautiful Austrian woman who is very good at diving.
3. 1970s cop / 1970s crisis worker
Do you know what's historically not sexy? Dressing like a cop, specifically cops in 1970s movies. They did not read Miranda Rights to the accused in any of those. It does not matter that the mustache looks cool, or that the blue matches your eyes. Stop it! There's a love of the 1970s cop with the blue uniform and big, bushy mustache. Let's shift that love to a less appreciated audience. The 1970s crisis worker.
What hotter than a mental health professional using de-escalation training to get someone the assistance they need? Literally nothing. Getting someone addiction treatment is so much sexier than locking them up for their substance use disorder.
The crisis workers of the 1970s were generally social workers, due to underdeveloped further resources. To complete this look you need some very light wash bellbottoms, a tie-dye sweater, clogs, and a critical lack of funding.
4. Witch / 17th-century 20-year-old widow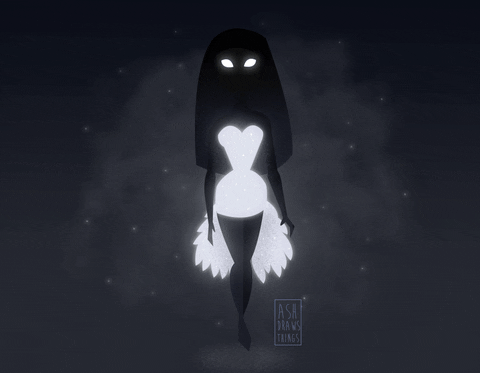 Sexy witch costumes are a Halloween staple. But they don't REALLY show who witches were. A Witch was, in general, just a normal lady who did something that men didn't like. Sometimes they just did not have men constantly around them. Here are just a few things that led men to call women witches:
Getting divorced

Being widowed 

Being a spinster 

Having female friends

Having too many kids

Not having enough kids

Having sex

Giving off weird vibes 
With so many things that would historically get you called a witch, you have a lot of costume options. May I suggest the 17th-century 20-year-old widow? For this costume just dress like a regular woman but go around telling people "My husband no longer controls me or my land because he is dead." You'll be charged with witchcraft by November 1st for sure.
5. Cowgirl / Calamity Jane
Everyone enjoys a good rodeo, but typical cowgirl costumes are often coated in racism wrapped in faux fur. So this Halloween we should remember some bad-ass women while we look cute as hell. And for this task, we turn to Calamity Jane.
Calamity Jane was a frontierswoman sharpshooter who knew how to rock some male pantaloons. She was a cowboy with the best of them. She would drink copious amounts of whiskey and lie about her adventures, much like a frat boy during a typical Halloween party. For this costume, you mostly just need the attitude that you own the place. I would recommend reading some of Carrie Bradshaw's blog posts from Sex and the City.
Now that you have plenty of costume ideas I can't imagine it'll be difficult deciding what to be this year.
Just because you can't leave your house doesn't mean you can't be historically accurate.
Get The Tempest in your inbox. Read more exclusives like this in our weekly newsletter.