Looking for more spooky stories? Check our Halloween series here!
2020 has been a weird year. If you think ghosts, bloody bandages and vampires still frighten us, think again. This year has seen us tackle a global pandemic, survive natural disasters, and protest for basic human rights. Taking into consideration our updated reality and new petrification thresholds, we've put together the best Halloween costume list for this year. While some are top-shelf-scary, others are to provide the much-needed comic relief. Or, to just to say a big f*ck you to this year!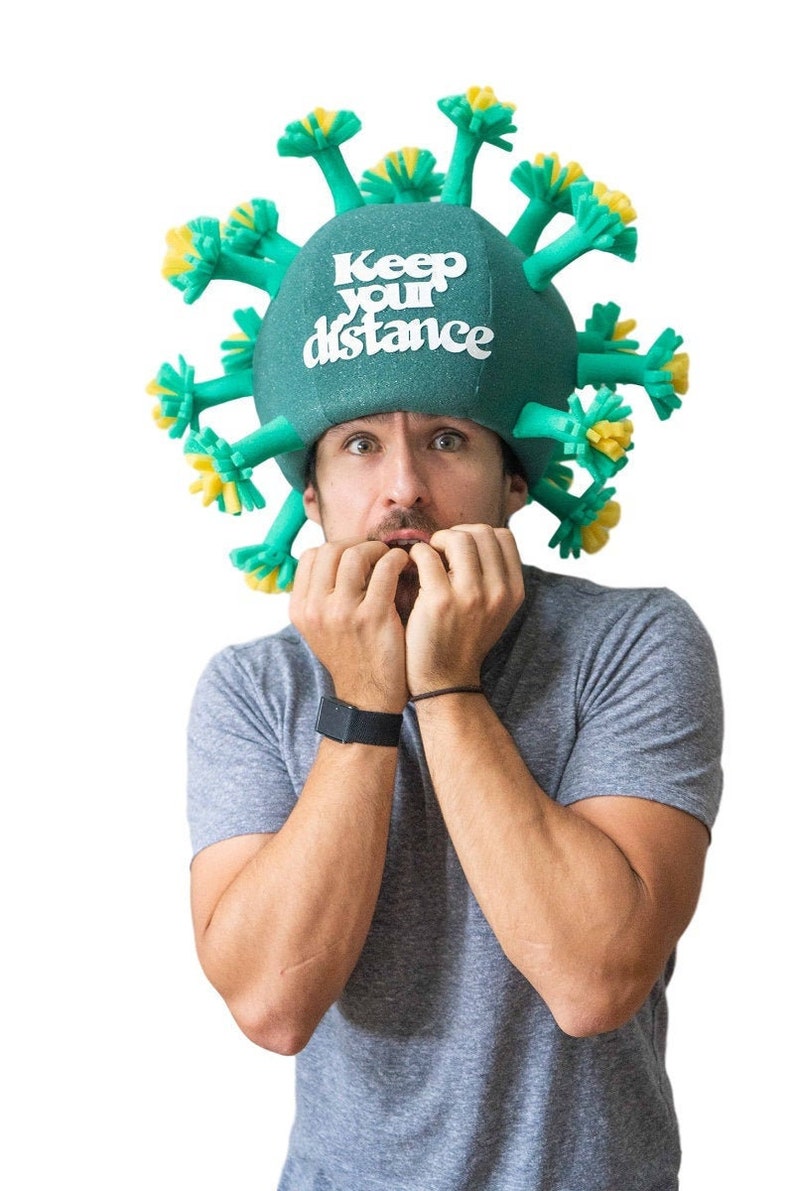 Dressing as a deadly virus has never looked so good. With this foam party hat, which comes in a variety of colors, you can remind those around you of the ever-lingering COVID-19 – and to keep social distancing and wear a mask! – whilst still looking painfully frightening and funny. Or you can wear it home while watching Hocus Pocus on Netflix; whatever floats your social boat. Get it here for $ 29.99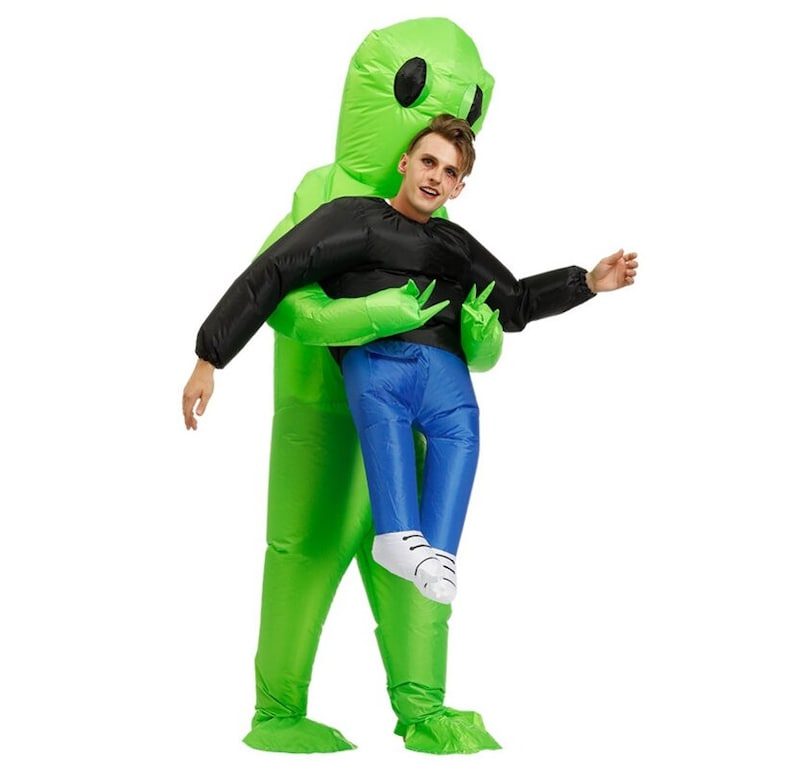 Honestly, this costume is genius. Nothing like an optical illusion to get your friends laughing. And also, isn't it just the perfect allusion to "on this season of earth" meme series? Get it here for $44.09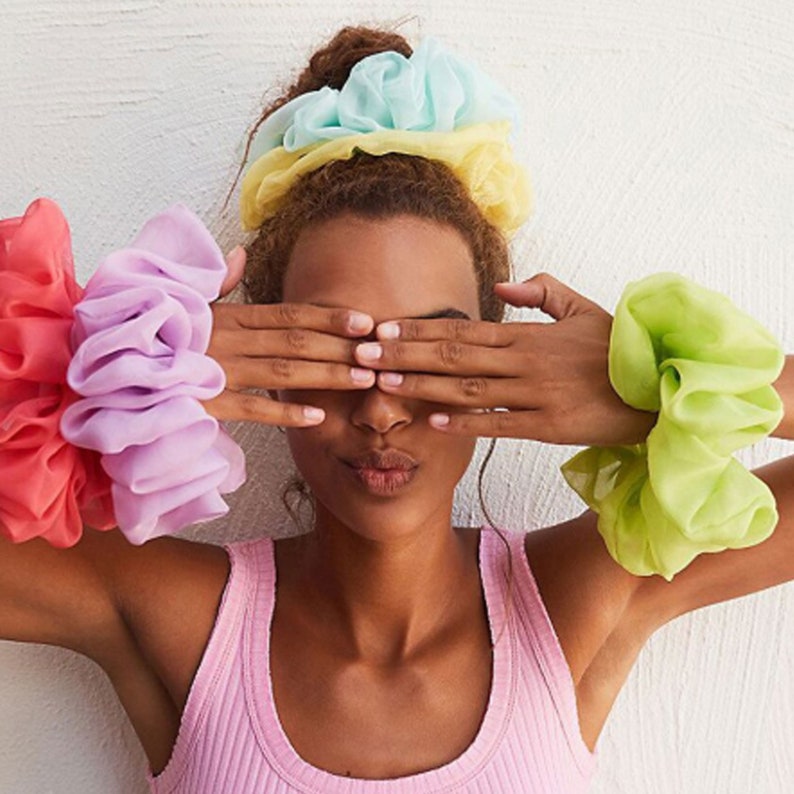 Are VSCO girls still a thing? If not, make sure this trend has a comeback with this oversized scrunchie! Complete it with a hydro flask (or any water bottle decorated with quirky stickers) and your favorite oversized T-shirt. Get it here for $9.00
A classic Halloween costume that's relevant every year, tbh. You can't ever go wrong with a Morticia Addams outfit. All you need is some heavy gothic makeup and long dark hair. Your costume is sure to be a success. Get it here for $101.47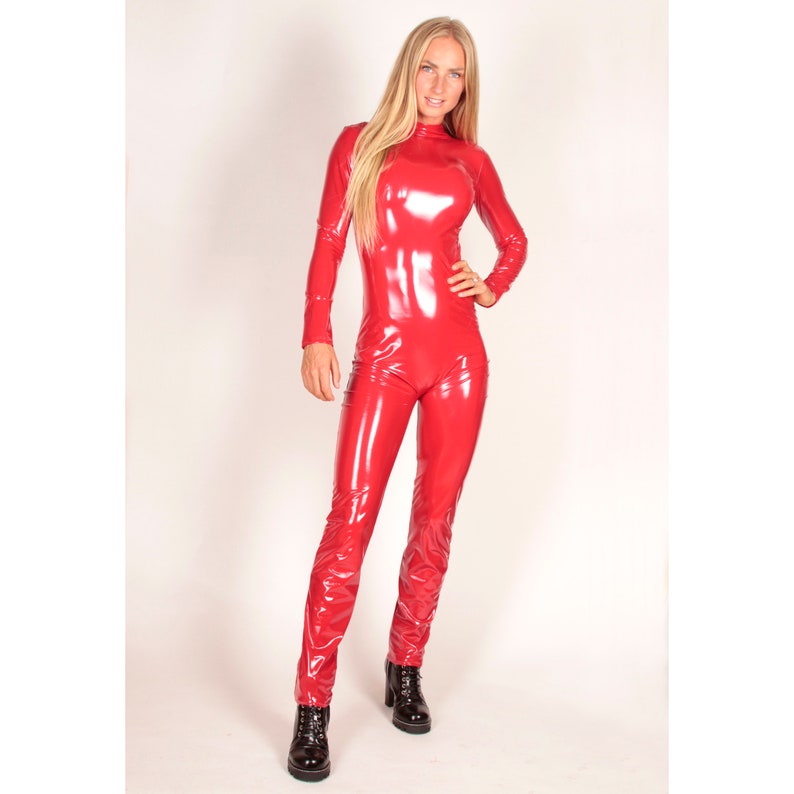 2020 has us understanding Britney's meltdown of 2007. Let's show our empathy for our Pop Queen by wearing her iconic, squeaky red body suit. Get it here for $125.00
Remember Ms. Frizzle from The Magic School Bus? Dress up as this happy-go-lucky 4th-grade science teacher if you want to pull off a light-hearted, quirky costume. The dress is loose-fitting and it falls just below the knees, making it comfortable for a range of activities. Get it here for $44.89
It would be a shame if a pregnant couple didn't take advantage of these fun 100% cotton shirts. Maybe Halloween is the perfect opportunity for a pregnancy announcement. Get it here for 29.88
Every day I wake up and ask myself, what would Margot Tenenbaum do? With this faux-fur coat, we're one step closer to our goal. Get it here for $94.71
Sul Sul! This Halloween you can turn into a character from your favorite video game, your simself! Get it here for $33.82
Throw on a pair of sunglasses, order this jacket, and boom! You're instantly an FBI agent. Get it here for $37.99
I still don't like to acknowledge the last season of Game of Thrones, with the way they did Daenerys dirty, but won't it be fun to reverse all that by becoming the Mother of Dragons for a day? Get it here for $119.90
It's time for Post Malone fans to have their moment. This temporary tattoo set mimics every single one of his tattoos, including the tiny finger tats. Channel your inner Post Malone and look amazing on Halloween. Get it here for $34.99
Clowns have always been a little creepy, and Pennywise is no different. This intricate costume comes with a bowtie, gloves, a top, wristlets and pumpkin pants. It's the perfect Halloween costume for someone who's eager to try out some terrifying clown makeup. Get it here for $115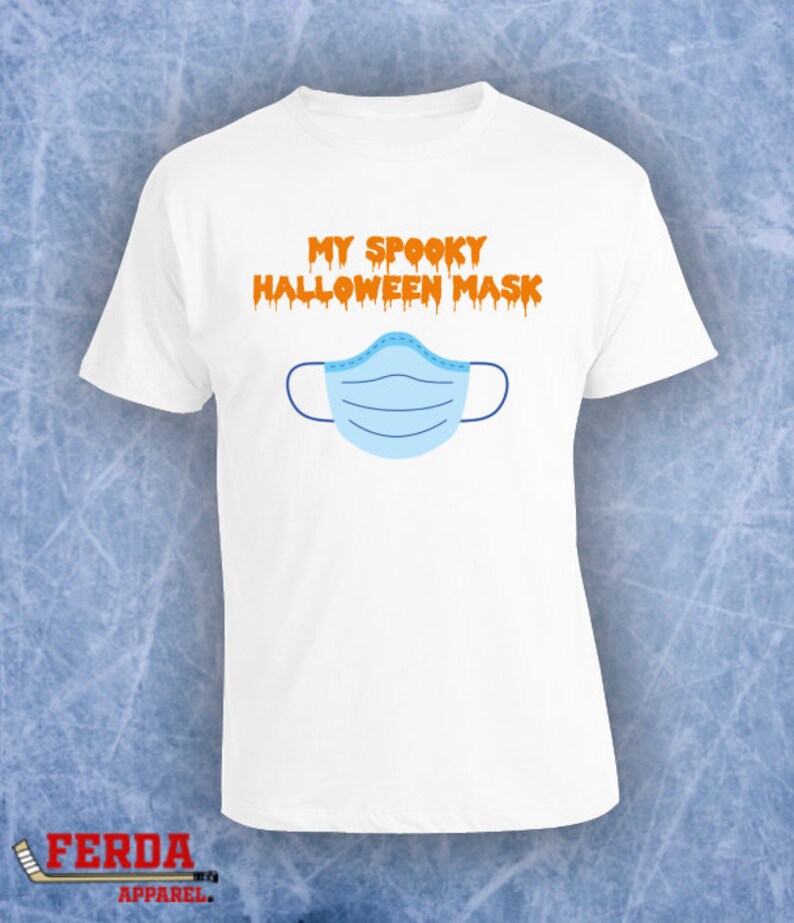 If you're the type of person who prefers minimal effort but maximum effect when it comes to dress-ups, then this is the graphic T for you. Because, honestly, what is scarier than a death-defying, surgical mask? Don't forget to wear your actual, surgical mask as well, for maximum effect. Get it here for $16.99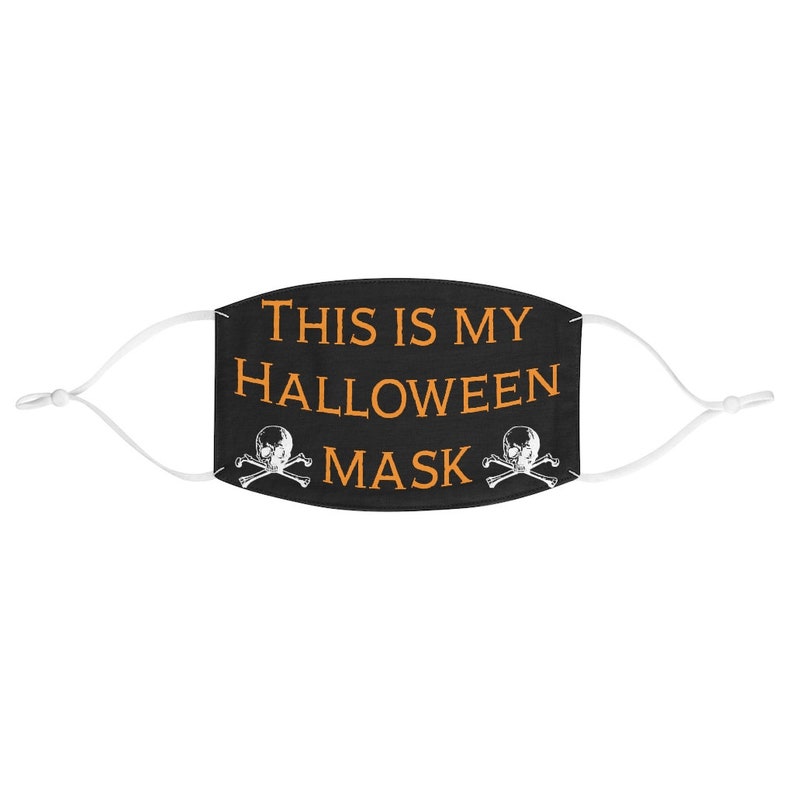 This reusable, material mask shares the same concept with the Number 15 above. Perhaps you'll get more use out of this one on the daily. Get it here for $7.19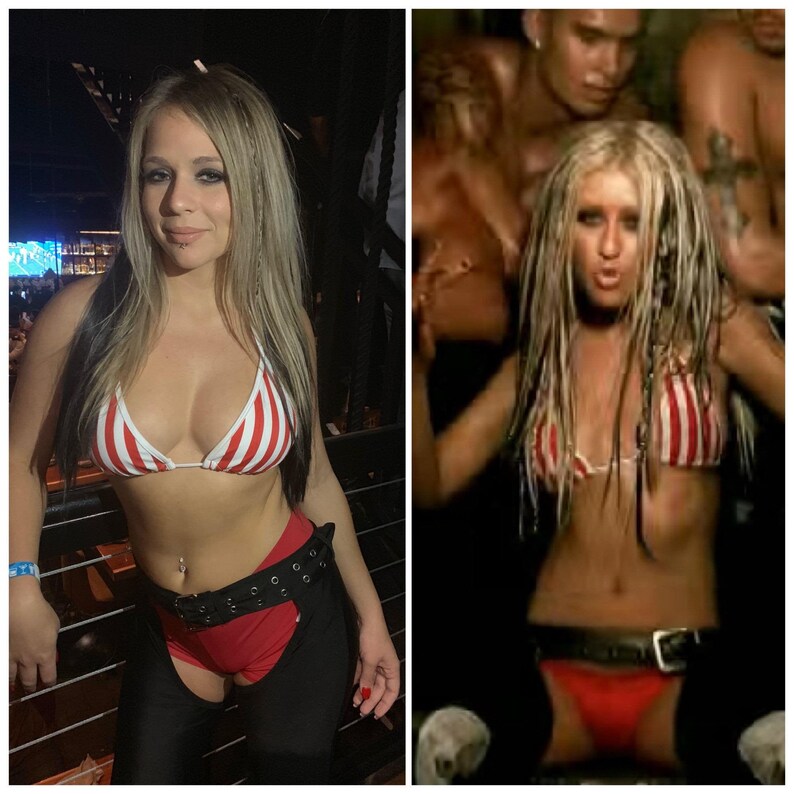 This costume is honestly everything. While Xtina ain't scary, back in the early naughties she kinda used to be. Her groundbreaking "dirty" music video was on the precipice of womXn empowerment. Plus she also takes us back to a simpler time. A time without global warming or Brexit. *sigh* Get it here for $100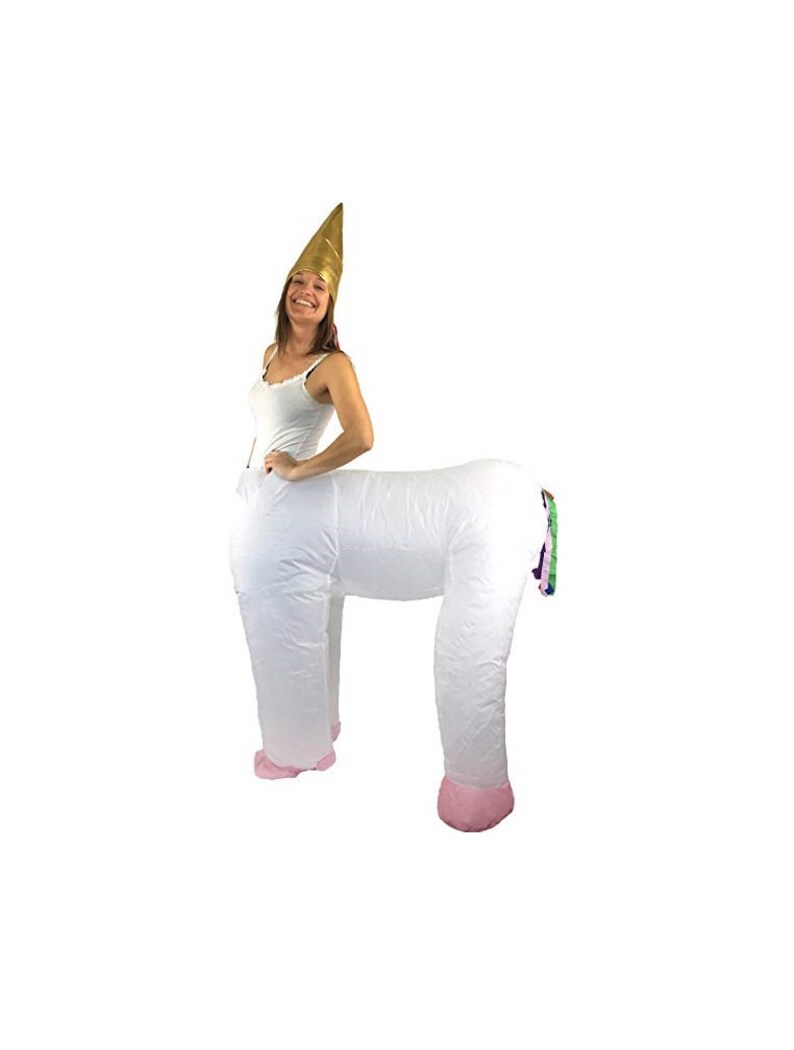 Just a cute, whacky costume that screams "hey I've got so much anxiety but sometimes wine, facemasks and cute unicorns help distract me from that". Get it here for $84.99
2020 is broken, so why not pretend to go back to the 15th century? Get it here for $41.90
Daphne's undergone quite a few wardrobe transformations over the past few years, but her purple dress and head still remain iconic! Get it here for $75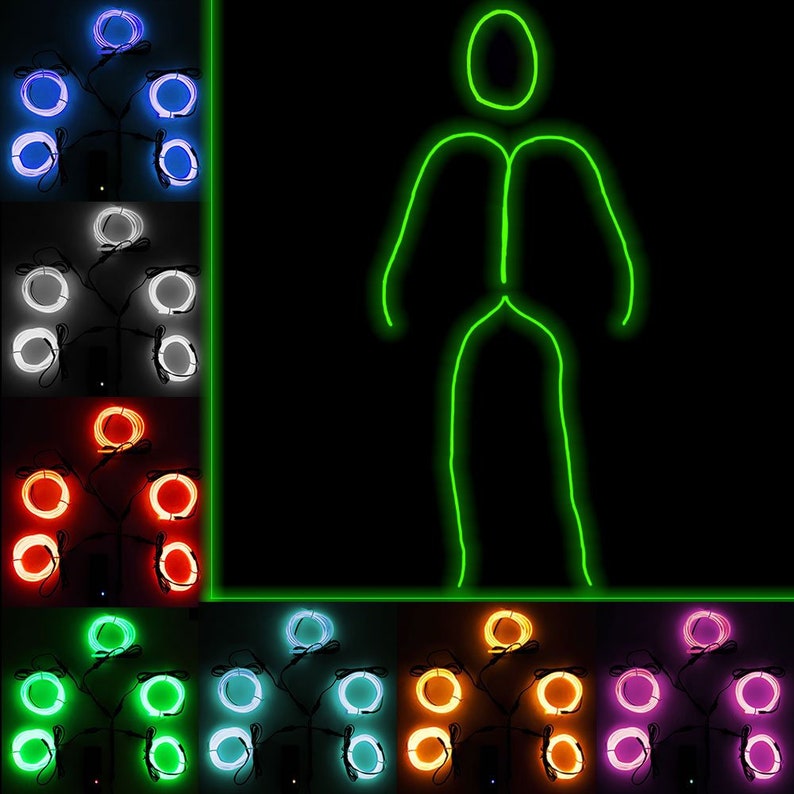 Okay, these are seriously cool. If you're a TikToker, you need one of these to make some awesome, coordinated dances with your friends who all have different colors, of course. Get it here for $24.95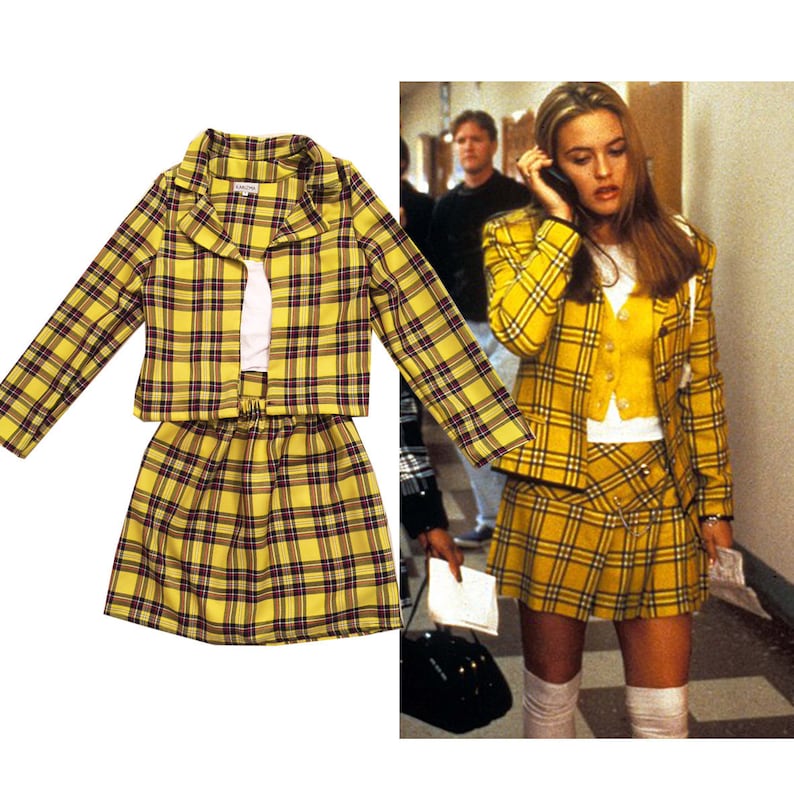 Another reminder of the good ol days, Cher's iconic wardrobe has made a recent comeback in fashion nostalgia. Get it here for $67.65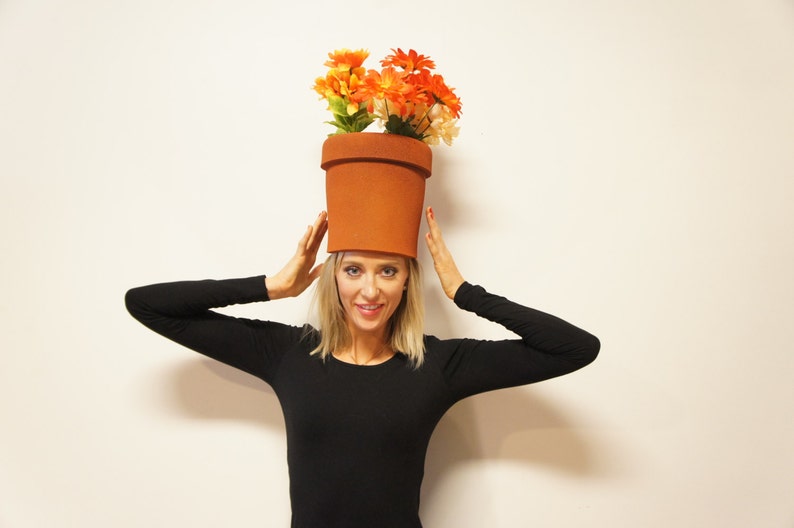 Another clever way to express your weed-smoking habits to those who will catch on. And at least grandma can assume you're just flower-power or something… Get it here for $103
Duo costumes are always a good time. You'll have to stick together in order for the costumes to make sense, but it's a funny one that might just win you a best costume competition or two. Get it here for $82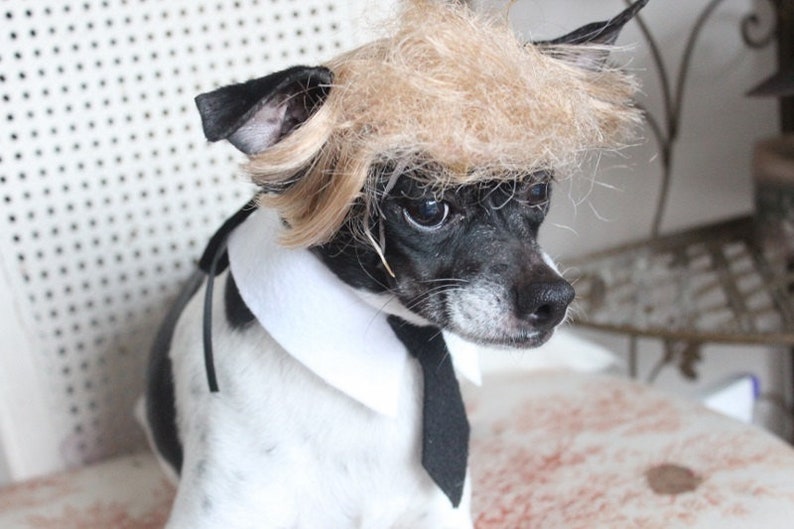 Dressing your dog up for Halloween is so on-brand for millennials and Gen-Z. Why not stick it to Donald Trumpkin whilst doing so? This wig is the perfect way to make your cute pup the scariest-looking dog in the neighborhood. Get it here for $16.99
Well, the pandemic doesn't seem to be going away any time soon. So why not dress up in this period-appropriate outfit, and live your medieval dreams this Halloween? Get it here for $25
Perfect for larger friend groups who don't want to make too much of an effort! Bonus points if you get someone to dress up as Snow White, and bonus bonus points if you all walk in the same order as the Disney films. Get it here for $9.99
*Kill Bill sirens* Get it here for $29.99
The Halloween costume of my dreams! And super simple to wear too, all you have to do is tie a belt. Perfect for making your friends and family laugh. Get it here for $49.41
In this house we stan Rihanna and all of her iconic looks. Get it here for $68
Our favorite Disney film! And a vastly underrated princess, might we add! Get it here for $169
Another great way to match with your friends! Without being too obvious. Get it here for $15.99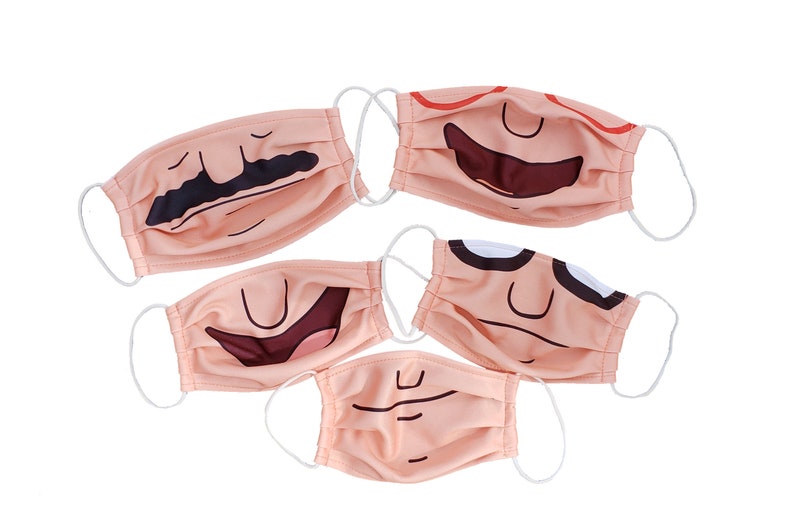 Fun for the whole family. And an easy, safe, alternative to face paint. All you need are the outfits and the TV show dress-up is complete! Get them here for $12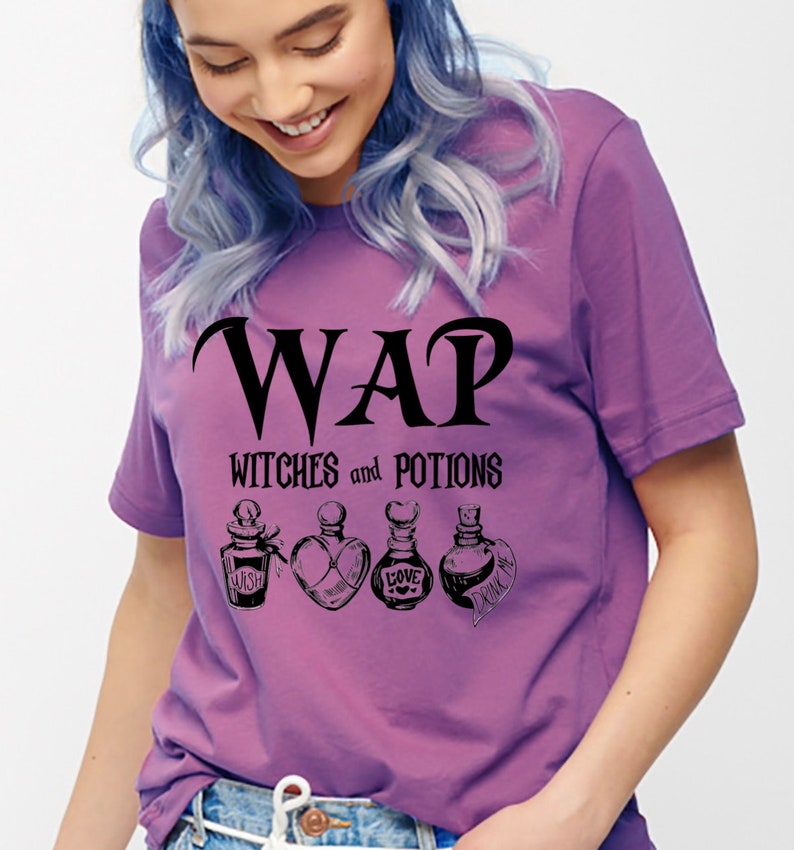 Ah, WAP. One of the only good things to come out of this year. Commemorate the modern womxn's anthem by giving WAP a Halloween-apt meaning. Get it here for $21.59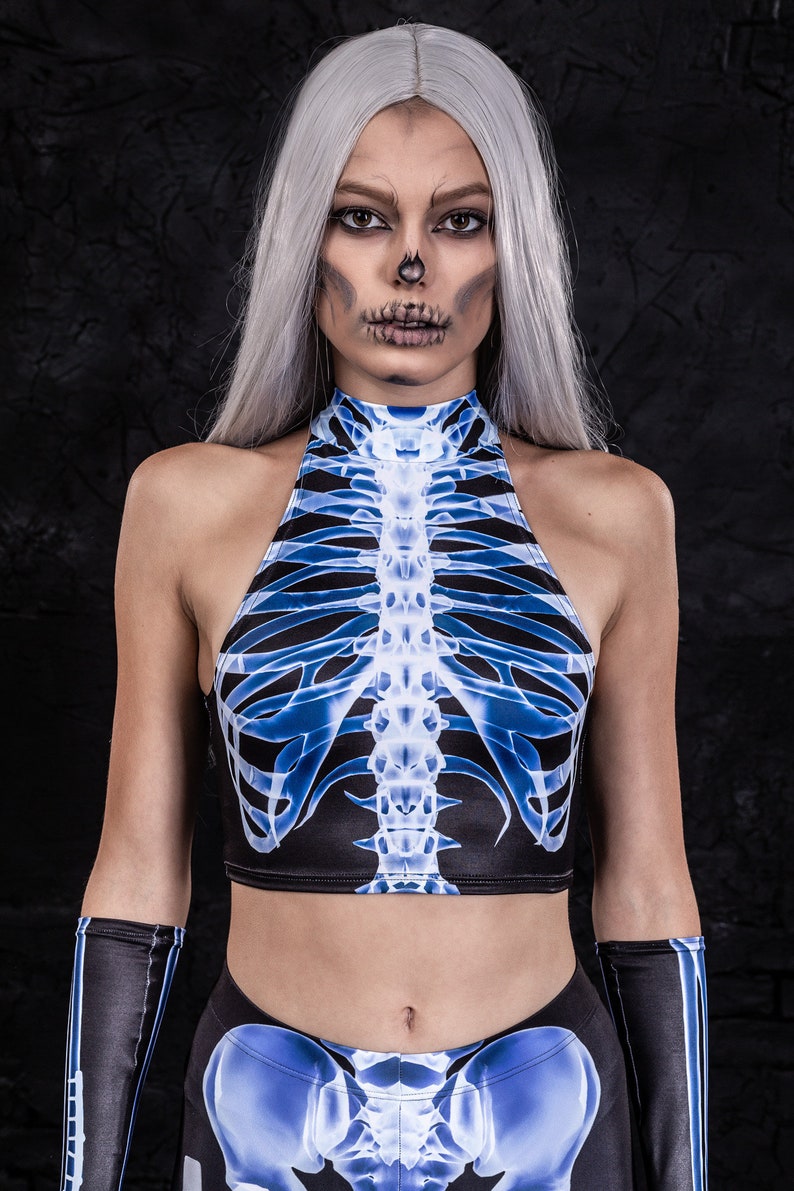 Skeleton costumes are usually quite cliché. But a glow in the dark costume will be sure to turn some heads. Get it here for $15.99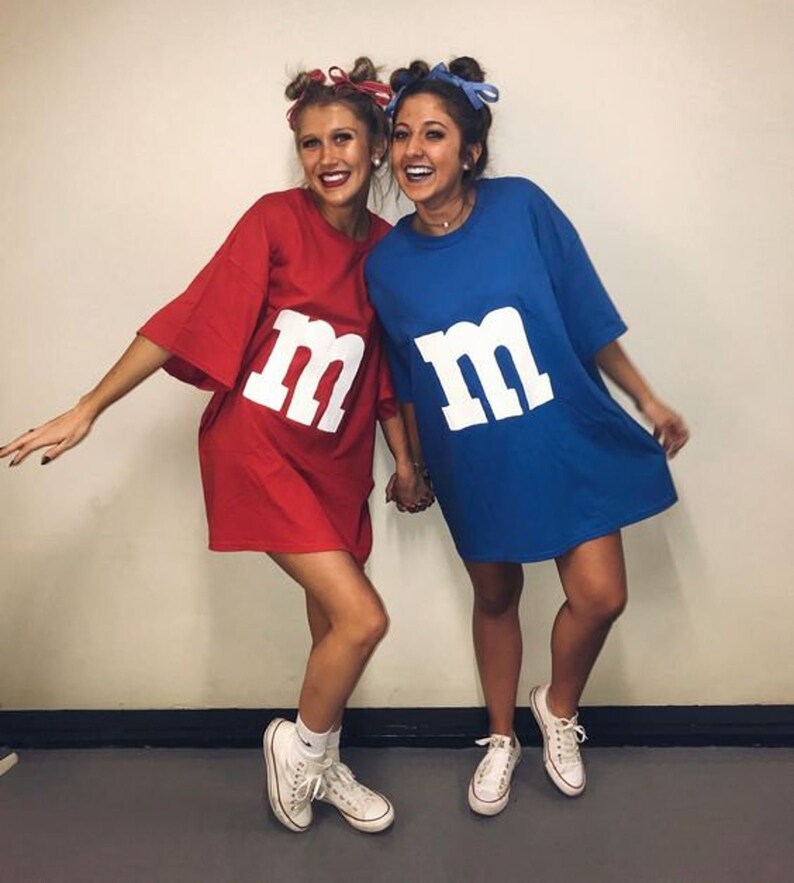 If you're lucky enough to still be near your best friend, this costume would be absolutely adorable if you want to match. Get it here for $9.89
Wing set costumes are super easy to work with. Wear these wings and get creative with the rest of your outfit, or match with someone wearing a Targaryen costume. The dragon wings can be worn with an everyday outfit too. They're ideal for someone with not much time to get ready. Get yours here for $50
These adorable crayon t-shirts are the perfect family costume. Keep things simple and easy, while still enjoying the experience of dressing up for Halloween. Get yours here for $17.99
This is an effortless full-body costume that not many people will have. The original tattoo-style design makes it fun, unique, and daring. If you're looking for a stand-out Halloween costume, this is a great option. Get yours here for $80.50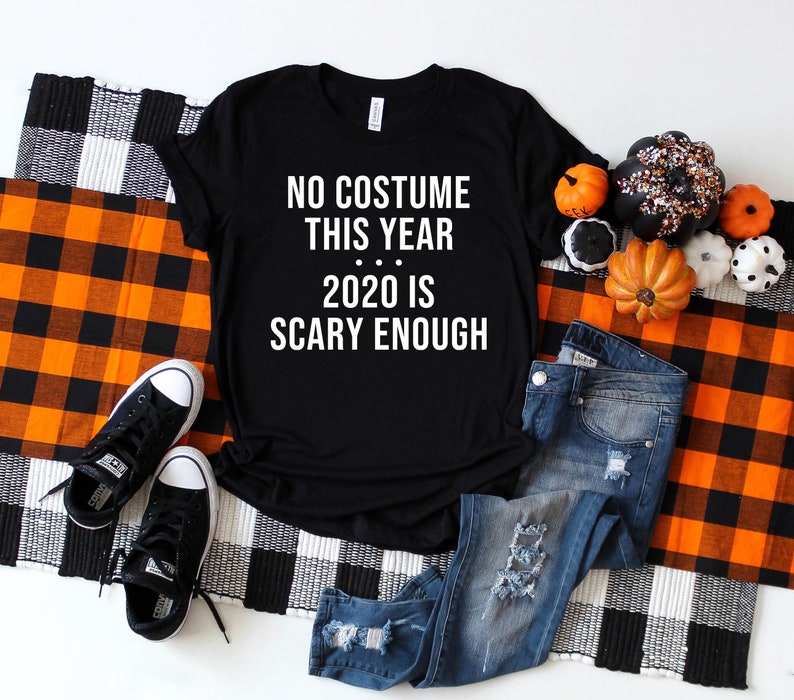 Truer words have never been spoken. Scarier than any monster out there is the fact that there's still a couple of months of 2020 left. Get yours here for $15.39 
So many cool ideas! What costume will you go for this year? If you're not satisfied and want more, look for more on:
And here are some costumes you SHOULDN'T be wearing.
Get The Tempest in your inbox. Read more exclusives like this in our weekly newsletter!
https://wp.me/p7kpad-EPC
As The Tempest editors, we independently select and write about stuff we love and think you'll love, too. Just so you know, The Tempest may collect a share of sales or other compensation from the links on this page. Heads up — prices are accurate and items in stock as of the time of publication.