In the spirit for more spooky stories? Check out our Halloween series! 
There's no denying that this Halloween will be different than our previous ones. Even though we might not be dressing up in lingerie with some form of animal ears and drinking a weird concoction of a smoking drink in a fraternity basement, we can still have the best night ever inside our homes snuggled up in Halloween pajamas, watching a spooky movie marathon.
If you're like me and can't deal with gore or horror, here are some nongeneric movies that you can binge on the 31st for a totally sleep safe night.
1. Hocus Pocus
Starting out with a classic, Hocus Pocus will give you all of the spooky feels. Starring some of your faves, Sarah Jessica Parker, Bette Middler, and Kathy Nijimy, this film is about two young kids working together to stop evil witches from ruining their town. Not to mention it takes place in Salem, Mass, America's spookiest town, where the witch trials took place in the 1600. 
2. Halloweentown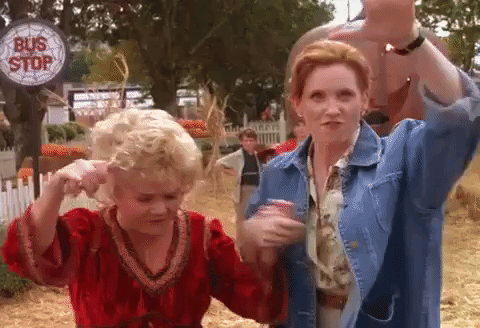 No words. Just so good. I don't even need to explain it to you, just watch it.
3. The Nightmare Before Christmas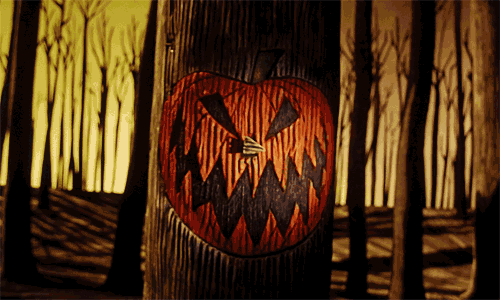 We love a cross-holiday moment and this movie serves us just that. The combination of spooky Danny Elfman music, weird claymation vibes, and of course, Tim Burton will make you want to move to a town that never sees the light of day, marry a ghost, and make cute little monster babies.
4. The Addams Family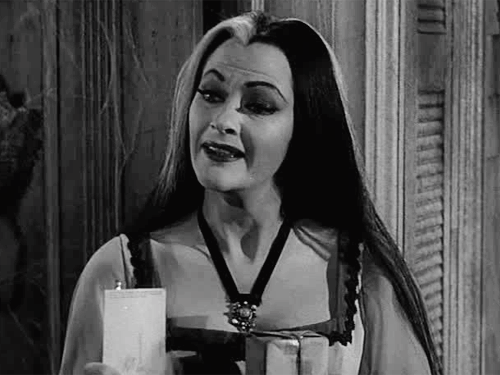 If you think your family is weird, wait until you get a taste of The Addams Family. With character names like Morticia, Wednesday, Fester, and Pugsley, you know it's going to be a good movie. Plus, I was Wednesday Addams for Halloween once, so I'm practically a part of the family anyways and can testify.
5. Addams Family Values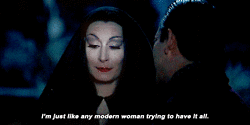 Only watch this movie AFTER you watch The Addams Family! If you watch this one first, I'm sorry, but I'm taking you to court. This movie is for anyone with a younger sibling who has plotted their mysterious disappearance after your parents brought them home from the hospital for the first time. Maybe it'll give you some good ideas?
6. Hotel Transylvania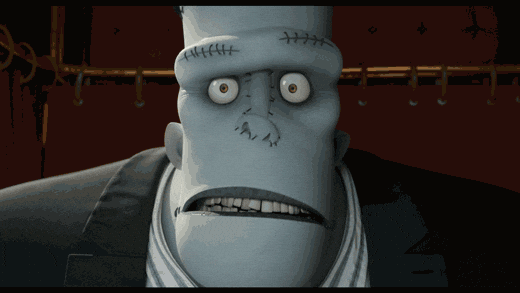 Guilty pleasure much? If you really want to connect with your younger Disney self, check Hotel Transylvania out. If you need a vacation from the pandemic, check into Dracula's Hotel Transylvania for a night. Totally 5-star service.
7. Buffy The Vampire Slayer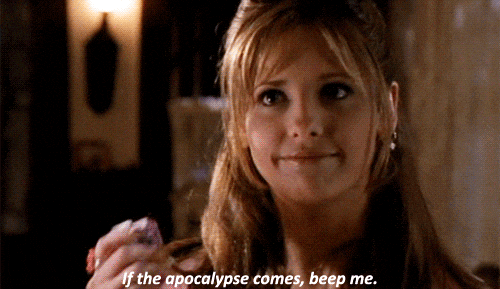 If you are looking for a TV show binge instead of a one-night affair, this is your moment. Buffy gives off major feminist vibes as she is next in line to complete her family's destiny to hunt down evil monsters and demons alike. Watch this for a good girl power boost with a spooky twist.
8. Sabrina The Teenage Witch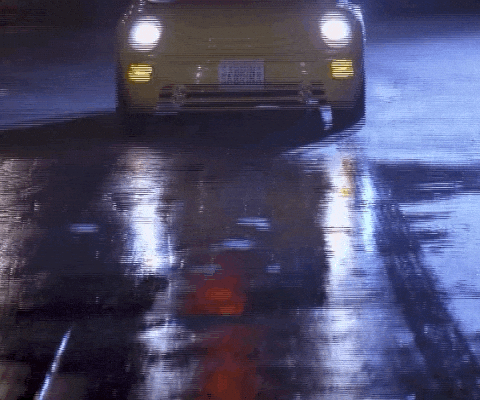 This is for all of my college witches out there. If you've ever felt like you needed to conceal your magical powers when out in public, because you know, we've all been there, this series is out for you. Also consider Netflix's new Chilling Adventures of Sabrina.
9. Beetlejuice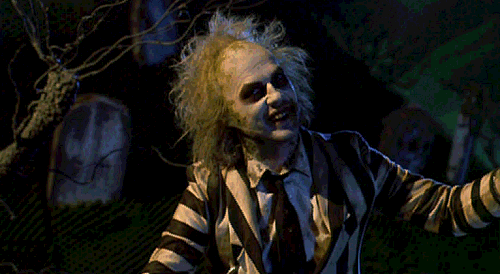 Another Tim Burton film, do not watch this if you are averse to black and white stripes. The plot includes a classic neighborly qualm with a monstrous twist. Plus, Winona Ryder and Catherine O'Hara. Enough said.
10. Warm Bodies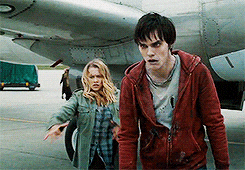 Basically The Walking Dead, but make it romantic. If you've never been attracted to a zombie before, girl, do I have a surprise for you!
11. Young Frankenstein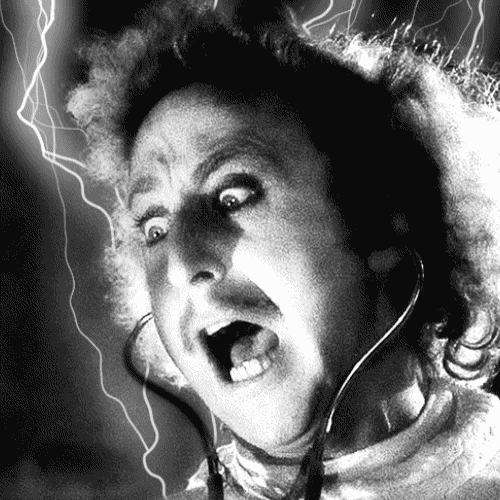 You just know this one. And if you don't, just watch. Trust.
12. It's The Great Pumpkin Charlie Brown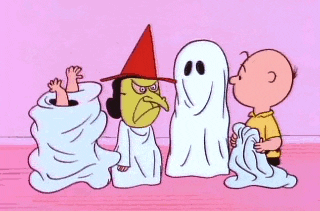 Oh, Charlie Brown. Poor kid. Pumpkins are just such a hazard for him.
13. All The Office Halloween-themed episodes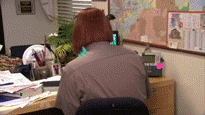 Dwight Schrute with a green face, a long wig, and boobs. It just gets me every time. Here are all The Office Halloween episodes in chronological order: S2EP5, S5EP5, S6EP8, S7EP6, S8EP5, S9EP5. You're welcome.
14. Rocky Horror Picture Show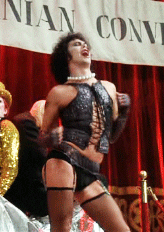 Warning: if you are completely averse to musicals, avoid at all costs. This one is a bit niche, so let's give an overview. Innocent Brad and Janet get stranded in their car, so they seek help at, yes, you guessed it, the murdery looking mansion. Filled with just a lot of weirdos, their night takes a turn for the scary. 
15. Ghostbusters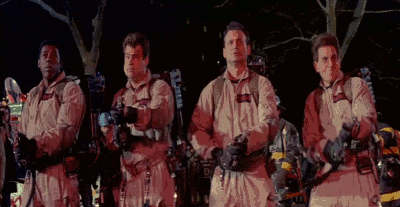 The ultimate wacky professors decide to leave their jobs to become… ghostbusters? Facing an appropriate amount of criticism from the normal people around them, a group of NYU professors set out to extinguish the supernatural. Classic man versus monster.
16. Twitches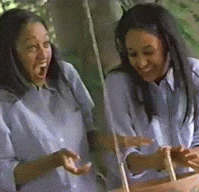 Twins, but make them witches. Yes, they need to save the world. Will they do it? Probably.
17. Coraline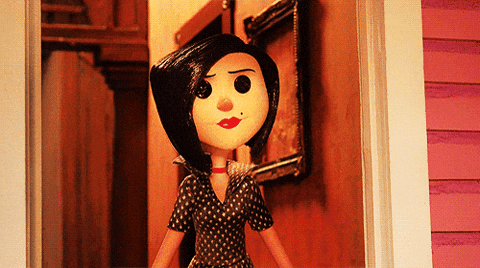 Little old button-eyed Coraline finds a secret portal to a parallel universe. Her own family is even there! Except, it's the creepy version of them. So, imagine you woke up to see your whole family with buttons for eyes. Yeah, that's pretty much it.
18. Corpse Bride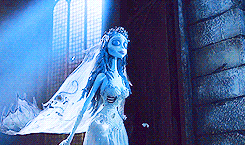 Okay, last Tim Burton film, I promise. Similar to Nightmare Before Christmas, you'll want to marry a dead person after watching this. In the best way possible. 
19. Coco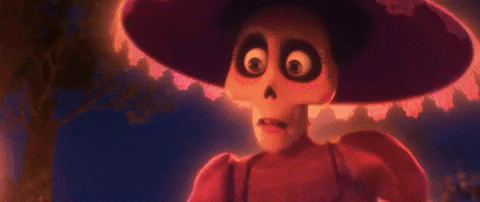 This is definitely not what you'd consider a typical Halloween movie. However, it does take place on Dia De Los Muertos, which is celebrated the day after Halloween in Mexico, so in my book, it's still Halloween-worthy. Coco explores death as a colorful and magical universe, and it might actually soothe that existential dread that perpetually lives inside you!
20. Bewitched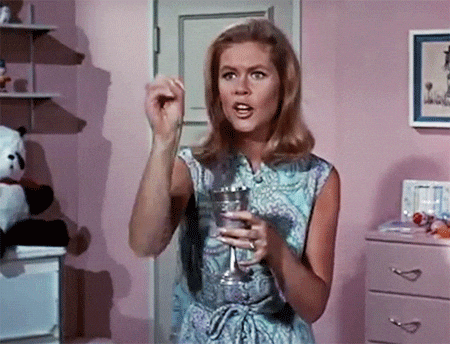 Ugh. Samantha and Darrin. She's magical, he's not. Even though you're probably not in a relationship with a witch, we've all experienced our friends and family being a little too involved in our own relationships. If only we had witch powers to zap them out of the house just like Samantha.
21. Zombieland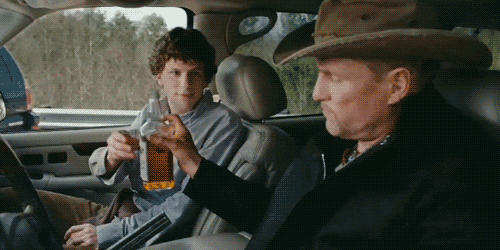 It's just some survivors from a zombie apocalypse. Just thought I'd include this for my zombie fans out there.
22. Clue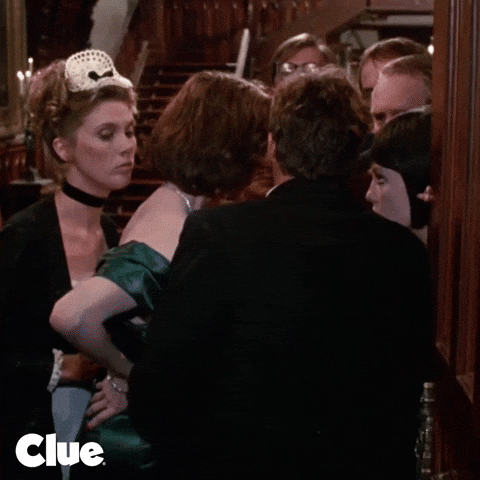 Has your favorite board game ever come to life? No? Well now's your chance. Hopefully, they'll make a Cards Against Humanity movie next.
23. The Witches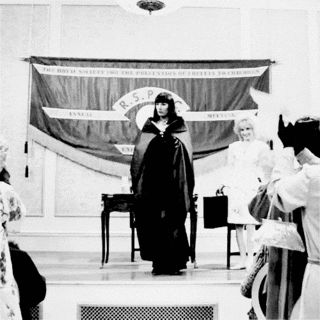 There's a remake of this movie coming out on October 29th with Anne Hathaway, Octavia Spencer, and Stanley Tucci, but you can always enjoy the classic before then! In case you ever need a reminder to not spy on a National Witches Convention, here it is. No, but seriously, if you are looking for a sign to not go spy on some witches, here it is. Don't do it. You might turn into a mouse. 
24. Practical Magic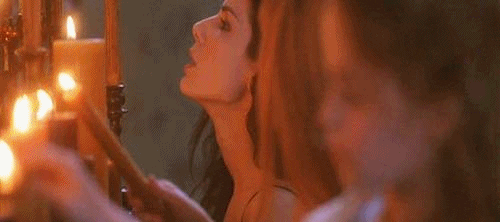 Sally (Sandra Bullock) and Gillian (Nicole Kidman), who have avoided magic in all areas of their lives are forced to learn about the unfortunate repercussions of being magical after a tragic death. All while taunting their local police officers. Rebellious queens.
25. Death Becomes Her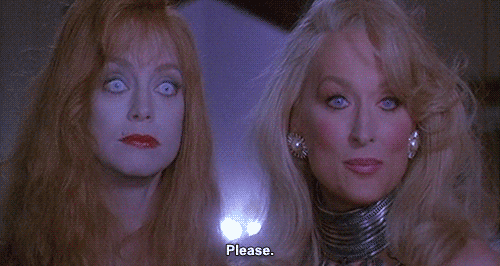 Two women who have been fighting for the same man their entire lives have been struggling against their wrinkles and sagging skin for years. After they both discover a magical potion that guarantees eternal life and beauty, they both fall for it a little too easily. What ensues is some supernatural activity that all takes place in a cobwebbed, cobblestoned, magical castle with Halloweeny lighting.
26. What We Do In The Shadows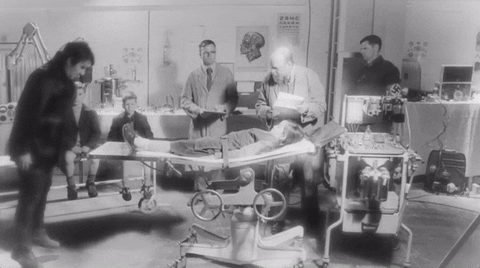 Who doesn't love a good mockumentary? What We Do In The Shadows tells the story of four vampires living in Staten Island, trying to act normal in daylight. And of course, avoiding garlic.
27. Edward Scissorhands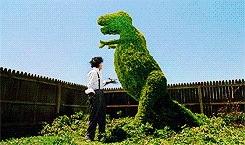 Poor Edward just wants to be loved. Only one problem, his hands are blades. Join him on his journey of learning how to hold Winona Ryder's hands without slicing her open.
28. Shaun of the Dead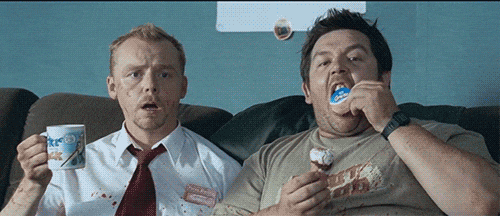 Let's be real, Shaun is a little bit of a loser. What does a man need more than a zombie invasion to toughen him up and prove to his girl he's what she has been waiting for? 
29. The Vampire Diaries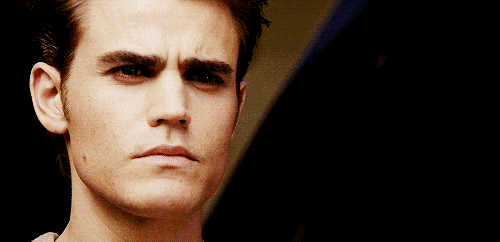 If Ian Somerhalder's dazzling eyes and Paul Wesley's gorgeously groomed eyebrows and windswept hair aren't enough for you to watch this series, I don't know what is.
30. Once Upon a Time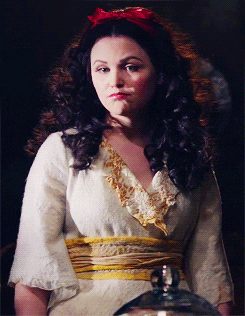 In a small town in Maine where all fairytale characters are trapped with no memory of who they are, one little boy tries to save them. With mysterious spells, green bubbling potions, and misty woods, your fantastical dreams and Halloween fears will collide into one big cauldron of never-ending binging.
31. The Twilight Zone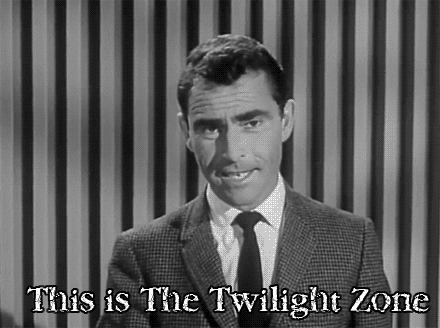 The Twilight Zone is a puddle of everything from superstitious stories, comedy, and weird instances. I'm not really sure how to tell you what you'll feel like after watching The Twilight Zone, but that's the fun of it.
I know you might not have the highest of hopes for Halloween, but I guarantee it doesn't have to be the absolute worst holiday you've ever experienced. Grab a few friends, stock up on the shittiest candy you can find, and start up that TV.
Get The Tempest in your inbox. Read more exclusives like this in our weekly newsletter!
https://thetempest.co/?p=156460