Quarantine has given all of us the chance to catch up on shows we promised ourselves we'd watch. I often fall into the habit of rewatching New Girl because well I already know which episodes are my favorite and there's no hassle of having to pay attention to new characters from season to season. In quarantine, things have changed and I decided to dig into my ever-growing TV list. Thankfully I landed on Hulu's High Fidelity. 
Nick Hornby's novel High Fidelity was published in 1995 and quickly found a loving audience. To give a rough synopsis, the book is about Rob who has taken to remembering his all-time, top five most memorable split-ups but instead, he can't stop thinking about his ex Laura and soon he's contemplating love and life. The popularity of the book allowed it to be turned into a film in 2002 starring John Cusack, Iben Hjejle, Lisa Bonet, and Jack Black. After that, it had a short-lived stint on Broadway and now it has found a new home on Hulu. 
New Star, New Place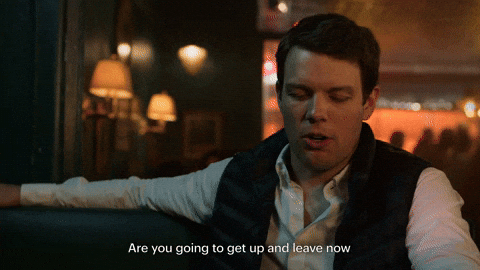 In the book and film, Rob is a guy overthinking his love life but the show decided to switch things up. Zoë Kravitz (daughter of 2002 HF star Lisa Bonet) takes the lead as Robyn aka Rob. She is still the owner of a record store called Championship Vinyl, but this time around things are not taking place in London or Chicago but instead Brooklyn.
Her trusty sidekicks are Simon (David H. Holmes) and Cherise (Da'Vine Joy Randolph). Simon is quiet, observant, and contemplative. While Cherise is talkative, loyal, and a wannabe musician who often oscillates between feeling inspired to get her career started and deflating when people don't take her seriously. 
The show takes different elements of the book and film while also giving it a new life. Rob is a bi-racial female navigating the New York dating scene. Simon is gay, Cherise is Black, and Rob's love interests are male and female. There is not one box each character has to fit into, instead, there's a certain fluidity to the entire series. 
Unreliable Narrator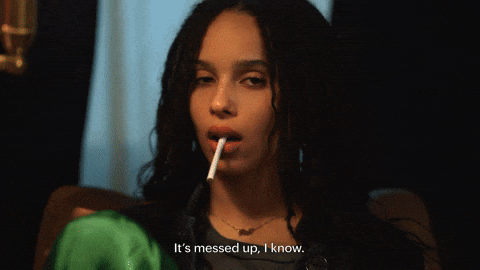 At the beginning of the series, you learn that Rob has just split with her fiancé Mac. We don't know an exact reason yet, just that things don't feel the same as they did at the beginning of their relationship. After this moment Rob adds Mac to her list of "desert-island, all-time Top 5 most memorable heartbreaks" and the story takes off from there. 
It's obvious that a year later Rob still hasn't been able to move on past her split with Mac. Instead, she goes through the motions of opening her shop and seeing Simon and Cherise but she doesn't actually do much else. She didn't start dating again, she goes out less, and overall her demeanor is inching close to Eeyore status. When she decides to go on a date with someone after lying about having plans, that's when we as viewers start to see Rob's good and bad sides. 
Episode by episode I started to realize that although I wanted to root for Rob I couldn't always muster up feelings of empathy. Instead, her indecisiveness, inability to commit to things, and unwillingness to take responsibility for her actions made me want to pull my hair out. The most frustrating part of all happened as the show reached its final episodes. We learn in one painful moment that Rob is an unreliable narrator. 
Throughout the series we're seeing things from her perspective, wondering how all of her relationships crumbled when she seemed to be someone who was so open to love that she gave it her all. Until it's revealed that she cheated on Mac and that's when everything seemed to tilt on its axis. 
Complicated but Not a Lost Cause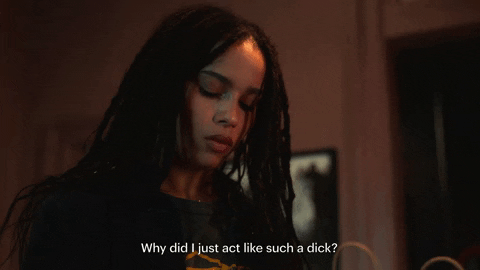 With the recent push to show multidimensional women on-screen, there is a want and a need for complicated female characters. The word complicated is a bit vague but in the case of TV and movies, it means showing female characters with wants, needs, hopes, and everything in between. 
Rob goes through a spectrum of emotions during the show's running. Outside of her confronting her past lovers, Rob herself is complicated. She is selfish and doesn't often see how her actions affect others. Instead, the people she dates, her friends and her family tend to get caught up in the whirlwind that is Rob. It takes Clyde and other important figures in her life to help her confront this. 
Yet, there is still a certain vulnerability that Rob has through all of this. It's clear that she feels things hard but it's not easy for her to express those feelings. So yes, she's complicated but she has room to grow. Luckily, in the end Rob starts to make changes that can help point her in the right direction.
After all of this, I appreciated the fact that I disliked Rob. It was almost refreshing to have a somewhat unlikeable main character. It gave me the chance to realize that I enjoyed the show for what it was. There was no character I was attached to. Instead, the music, writing, and acting pulled things along.
Unfortunately with the recent news that High Fidelity has been canceled, we won't be able to see what else transpires in Rob's world but at least I can still say High Fidelity is on my list of desert-island, all-time Top 5 most memorable television shows I've watched in quarantine.
Get The Tempest in your inbox. Read more exclusives like this in our weekly newsletter!
https://wp.me/p7kpad-D7j