I have been sexually frustrated for a long ass time.
Being a straight woman in an Indian city where the dating culture isn't evolved becomes highly problematic. There are just some problems that even your own hand can't heal. Yes, masturbation is great but finding a safe environment to have sex with your date is riddled with its own problems.
1. Lack of basic dating culture.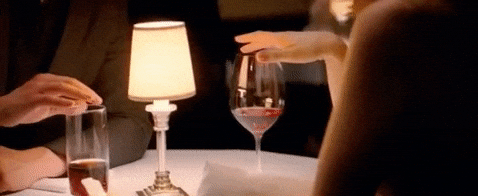 Like I pointed out, the Indian dating culture isn't that evolved. You want to have easy meaningless sex and you end up in your partner's apartment meeting their parents (Parents and children live together in a happy family).
2. You continue counting the number of sexless days.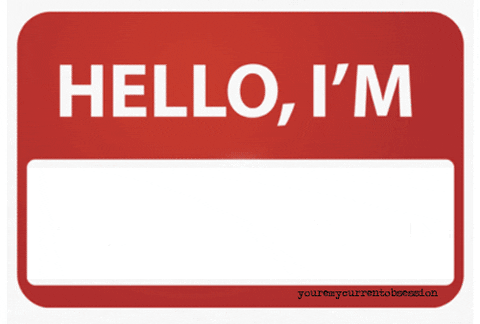 When was the last time you had sex? 216 days ago? That's amateur hour compared to my 485 days without love-making. I sometimes wonder if they have changed the way you have sex.
3. Safety issues.
The problem of why Indian women can't hook up with random strangers is because of the safety issue. Indian men don't understand the concept of consent, they don't even know what consent stands for. Unless you completely trust the person you are going back home with, there's a huge risk factor that accompanies having random hook-ups.
4. Plus, OYO rooms are just dirty.
OYO Rooms are the largest hospitality chains of franchised and leased hotels and homes in India. OYOs are literally famous for being a cheaper alternative to booking spaces just to have sex. Now, OYOs are used a lot, and they aren't really clean. Thus, for any germophobe, it is an unpleasant experience.
5. You start to think of all the vegetables at home you can…use.
Don't lie, you have considered a carrot and a cucumber someday when your brain is lying idle. After all, an idle brain is a devil's workshop.
6. You can't talk about it. You can't not talk about it. Schrodinger's cat, anyone?
I have had the exact same conversation with my girlfriends for the past four years. I ask them to set me up with someone, they react by saying they are literally your friends and thus have no other friends. Now, you can't really go talking about your itch that isn't being able to be scratched, can you?
7. You can't have sex at your home, but…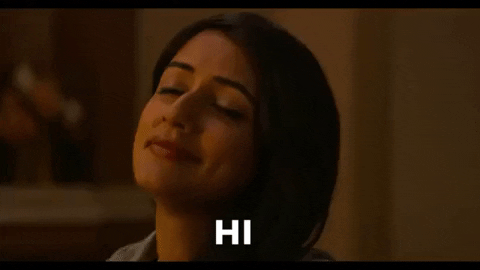 Indian women, you know the struggle. You live with your parents and you literally can't bring any man into your home, even if you are betrothed to them. Having sex under the same roof that your parents are in would need some secret intelligence-type shit and can't be achieved normally.
8. …you can't have sex at their home…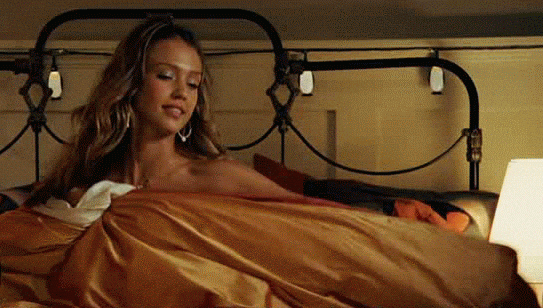 The same goes for your partner. Imagine you are feeling extremely horny and you happen to have a boyfriend/girlfriend. But, you have parents who won't let you leave your apartment at night even if you are a working adult. So you can't even have sex at your partner's place whenever you want.
9. …and you definitely can't make out in public if you're in India.
Our regressive sexual practices cause population explosions every year but you can't show affection to your partner in public? Yeah. So, making out in public is again not an option.
10. So, you hug your pillow as tightly as possible and pretend to have at it.
Yes, women, I know you can relate. Our side pillow is our imaginary boyfriend/girlfriend and we love to pretend like we have a love life and sexual life. The inappropriate words my pillow has heard cannot be penned down.
11. Unavailability of sex toys.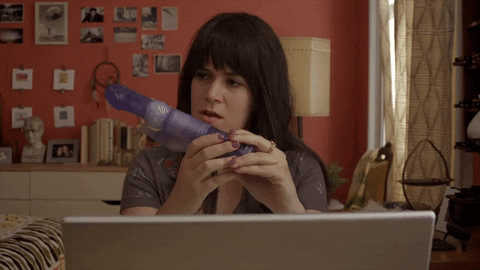 You know sex toys can solve a lot of frustrations. But, my Indian women, where will we buy them. There aren't that many sex toy shops in and around every city and most are inordinately shady. So the beautiful pink vibrators become as elusive as Sugarfina in India.
12. Even if you get one, where would you keep the sex toy?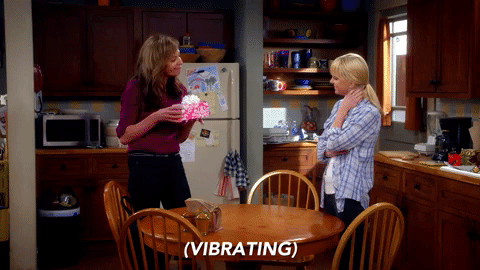 Even if you happen to buy a vibrator, where will you hide it? How will you explain it to your nosy mom who will look through your cupboard to find that stash of weed you have hidden and come upon a penile attachment that vibrates with batteries? Unless, of course, if you're that one unicorn that talks about sex with their mom, I'm jealous.
13. Judgmental Indian aunties.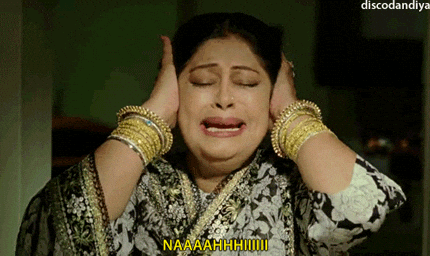 Imagine you live alone, and you manage to sneak that perfect boy in to satisfy your needs.
Suddenly, from some dark corner, three judgmental aunties peek out, sneering at you for being with a boy at an ungodly hour.
14. Living with parents is a lose-lose situation.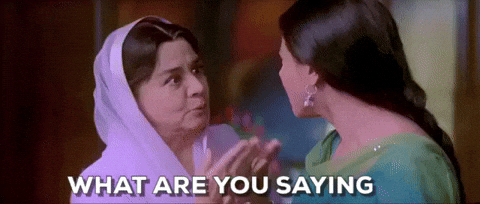 You know that shit hits the fan when you live with your parents. It's wonderful that you get home-cooked meals every day but there's no privacy. I can't masturbate unless it's late at night and I muffle my voice by doing it in the shower.
15. Men, especially Indian men, just can't believe women have lust.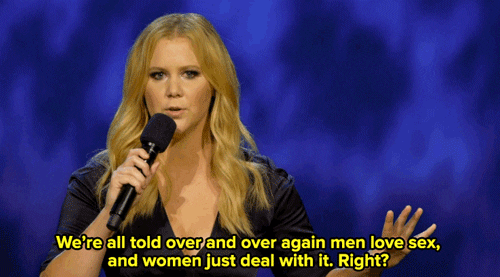 Yes, women have lust. We have sexual needs. We want to get laid as much as a guy does (the difference is we understand comfort and consent). So the next time I hear a Brown man tell me, "OMG you want to have sex, you like sex?" I am going to smack them.
I am not kidding you.
16. You suddenly get…wet.
You know what I mean. We've all had that moment when we're thinking of Keanu Reeves in the most platonic way and suddenly get wet. Yeah, happens to the best of us.
17. Or you can't get wet because you've watched too much porn.
Porn doesn't work for me anymore. I am sure most other women will be able to relate to this. You have watched so much porn, now it just doesn't cut it anymore. You need the touch of your partner.
18. Zoning out and imagining sex during the most awkward times.
I've definitely zoned out in an Economics class, imagining how sex would feel like. In my defense, the class was especially boring but it was still an embarrassing moment when the professor called me out because I wasn't "paying attention."
19. You kiss your own hand.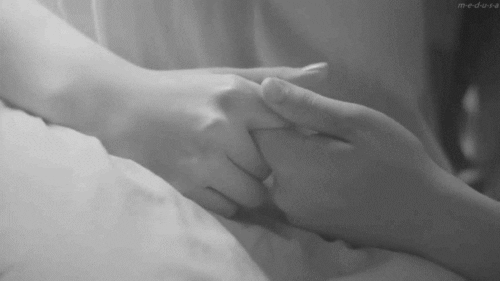 Don't pretend like you don't know what I am talking about. We all do it secretly because we have nobody who will do it for us.
20. You realize you are most definitely a virgin.
There is no harm in being a virgin. It just becomes a problem when, like Rachel Greene, you become erotically charged with no viable options.
21. So, you literally can't miss sex but you still do.
Sure, if you are a virgin you literally can't miss sex, because you haven't had it. Right? Wrong. You still do. I understand, been there done that.
22. You pull your own hair while masturbating just for the thrill.
Yesterday I saw a tweet about this and realized I am not the only weirdo out there. Yes, you pull your own hair, don't fight me on this.
23. Only mosquitoes give you love bites.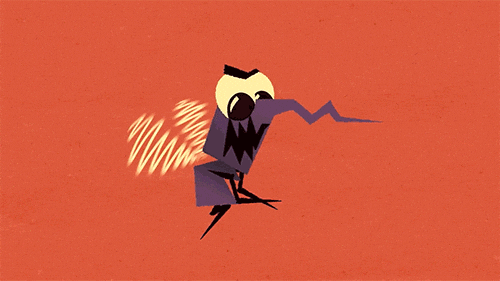 It is the age of love-bites, but only dengue-riddled mosquitoes are biting you. Do you know what's more difficult than being sexually frustrated?
Having to sleep under a mosquito net during the hottest Indian summers.
24. You dream of a ghost doing you.
If only a ghost living in my room would do me! I mean I know it's inappropriate but there should be a crime against having to live without sex for this long.
25. You start having inappropriate crushes.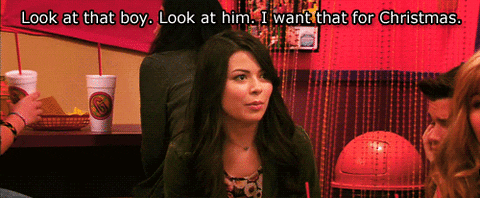 I have a crush on my 67-year-old professor. I know it is highly inappropriate, but what can you do about it?
26. The guys on Indian Tinder are creeps.
There's creepy, and then there's Indian Tinder that crosses that boundary and lives in Creepyville. The people on Tinder are so creepy you feel like throwing your phone down the toilet the moment you read some bios.
So having random hookups with Tinder dates is out of the question.
27. You put your vibrating phone down there just to feel something.
Remember the good old vibrating Nokia phones? Ah, I sit back and recall those good times when your phone worked as your personal vibrators.
28. You sit on the washing machine and then get scolded by your mum.
Washing machines are good. That sizzle helps to satisfy your immediate sexual needs. However, if you are an Indian living with your parents, chances are your mom is going to shout at you and claim you want to break the machine.
29. You are so effing angry at the sight of romance.
At this point, any extremely lovey-dovey couple will piss me off. Not only are they getting physical intimacy, but emotional intimacy as well?
Where is my luck, God?
30. You are mean because you are a sexually liberated straight woman…yet you need a man.
I mean I am perfectly capable of doing everything by myself, as I keep reminding my misogynistic Indian family. Then why, for the love of God, do I need a man for sex?
31. You are closer than ever to your jet spray.
Yes, that magic wand you spray yourself with every goddamn day you feel tired with the world, that spray is your best friend. Especially if you don't have a sex toy (refer to point number 11).
32. Last but not the least, you ask anybody and everybody you know to set you up.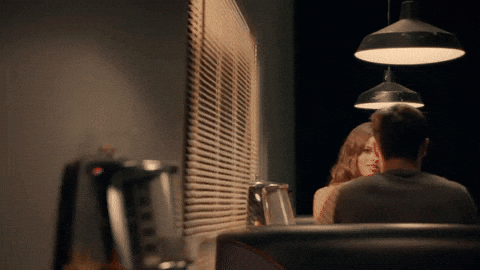 My friends are tired of my constant whining because every day I meet someone I ask them to set me up. It is tough being without sex.
Get The Tempest in your inbox. Read more exclusives like this in our weekly newsletter!
https://thetempest.co/?p=145965