Let's talk dating apps. Some of us use them, some of us are terrified to try them. In today's world, there are many ways to find a partner, you can go to a bar or a library, you can be set up on a blind date, and then there are dating apps AKA "the new guru of our generation".
We know of so many from Hinge to Tinder, and each come with their own stories.
Some funny, some romantic, and the other ones are probably so horrific that you would never want to download some dating apps again. Regardless we ask the question, to swipe or not to swipe?
Here's the breakdown on how dating apps went for us:
"I was horny so I swiped right. He turned out to be a total sweetie"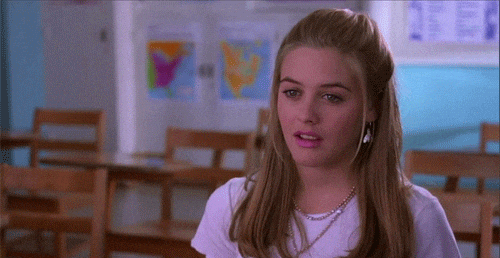 I had been on Bumble for a few weeks when I realized most of my matches were tourists visiting my city. Apparently, my taste in men didn't favor locals. I was looking for a serious relationship, but I was also horny. So, why not have a little fun? One night, I stumbled on a blonde Viking looking guy who could've really be my ex's doppelgänger. His death metal band was on its East Coast tour and only in town for one night. I'm shy and usually drag for a bit before a first date but something told me I should be spontaneous for once.
After a short conversation and look around on his Instagram, I invited him over to my place. My intuition had been right. He was even better looking in person and a total sweetie, and indeed a dead ringer for my ex which was a little eerie but in a good way. On top of that, he dressed similarly and smelled the same. We went on a walk around my block and talked about politics, our lives, and our hopes and dreams.
Back at my place, we kissed and spent the night together. Waking up in the morning and seeing his long blonde hair splayed on my pillow felt like a weird dream. He was like an apparition. A ghost of my past relationship. Before leaving, he said he'd had the best sex of his life. Then he left and I never saw him again. After that, I felt like a chapter had been closed. I met my current partner a few weeks later.
– Caroline Cote-Bergevin
"We matched on Tinder and now we're happily married"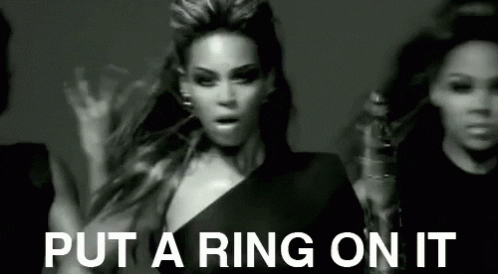 Currently, as a 25-year-old who got married through Tinder, I could tell you all the horror stories and all the lust stories that never lasted long enough for me to even tell my best friend about. Well, that one is a lie but we never really remembered their names just the nicknames we would give them. Nicknames were so random, it could be based on what they wore or something funny they said because there were times we would start to interrogate a guy.
Coming back to my current fairy-tale, after graduating from university and moving back home to Boston, Massachusetts I decided to re-download my Tinder account. A few swipes later was when I got the message that changed my life. "Red or White Wine?" was the question and my reply was very honest and to the point, "Tequila." He thought it was unique but I never was a wine lover so what to do?
We discussed our similarities and opposites all day long on Tinder and slowly decided when to meet. Our first meeting was boring, to say the least, he chose to take me to a bar and then a club and I chose to get wasted because I had moved home at that point and needed a fun night out. He was a true gentleman and the next day decided to cook for me, something that never happened. The food won my heart and to this day I will say his food was the way to my heart.
– Rhea J
"I swiped right on a pretty girl and now we live together"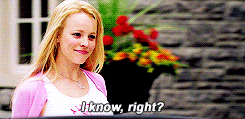 Last April while perusing through Tinder, I swiped right on a really pretty girl who I thought was way out of my league but to my surprise, she swiped right on me too! We dated casually for a few months and then in August, I left the country to study abroad for five months and we thought that that would be the end of things but right before I left, she told me that she loved me. When I was in Spain, we talked almost every day on the phone and one day she asked me why she wasn't my girlfriend yet.
So, I asked her something along the lines of "If we make things official, we can't start acting all weird and different" and she goes, "did you just ask me out?" and I reply, "well, it depends on how you answer." She said yes and when I came back to the US, we moved in together and have been dating happily ever since.
– Anon
"I hooked up with this guy who had been lying about his live-in girlfriend"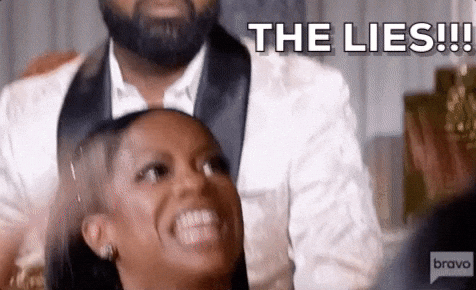 I matched with a guy online and it turned out he wasn't who he said he was. He had even put up a profile picture that wasn't his…cat-fishing in 2020? Not cute, honey. At the time, when he came by my apartment it felt too late to say no and I didn't want to be 'rude'. We hooked up and afterwards, we would text occasionally. At one point, he mentioned that he had a girlfriend. And then he went on to tell me they had been living together for two years.
In a word, I was upset. He didn't disclose this information to me before we hooked up and he completely dismissed me and said, "oh, I didn't think it'd be such a big deal". I told him that it indeed was and his response was simply, "Oh well, sorry. Do you still wanna be the lil whore that skips class for me?"
And yes, this was an ACTUAL TEXT that he sent me. So yeah I blocked him and gave up on dating all together.
– Anon
"I matched with her on Hinge and we still send each other handwritten notes" If you're located in the US — go for Hinge all the way! It makes you upload three photos of yourself (with or without captions/descriptive prompts) and answers to any three questions of your choice, and I've found that most people do put in some kind of effort, which is nice. I've come across so many funny/brilliant profiles and gone on dates with a few of the people I've chatted with, the majority of whom turned out to be (at least) decent human beings.
I matched with Summer* on Hinge during my last few weeks in New York City. We promised to meet at a cafe near Washington Square Park after what seemed like a pretty brief conversation. I think it was probably our shared love for One Direction in our teenage years that made us click so quickly. My afternoon class ended earlier that day, so I was already sitting inside the cafe by the time she arrived. I know this sounds super cliche, but when I went outside to greet her, my heart went !!!!! because she was even cuter in person.
We grabbed lattes and talked about everything from traveling and living in New York to relationships and the importance of respect and consent. In short, it was perfect. COVID-19 really did do us dirty because after just another date, she left the city to be with her family in Philadelphia and I flew back to Taiwan. We still keep in touch though, and send handwritten letters to one another, so please pray for us that this works out.
– Cece Kim
"Every guy on Dil Mil is either a fuckboy or looking for an arranged marriage"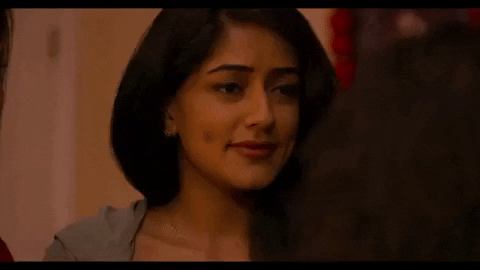 I'm based in Iowa, and Tinder in the Midwest is filled with white guys holding up dead fish = not interested. A friend recommended Bumble. Other than the obvious hook that women get to make the first move, the app lets you share your political alignment. So as soon as I see a republican, I'm out. But I have the most fun with Dil Mil – it's one of those South Asian dating apps and literally every man on it is either a fuckboy or looking for an arranged marriage. Have I actually found a good match? Nope. But I have too much fun witnessing all these brown men lay out their entire CVs. Oh and let's not forget all the cheesy pick-up lines they use from old Bollywood movies.
– Mishma Nixon
"We matched on Bumble but I was just…bored"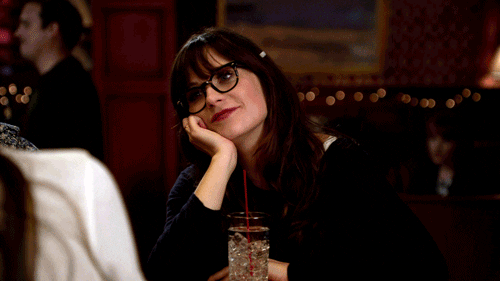 I matched with him on Bumble. And for me, it was an empowering experience just being on the app to begin with. So after speaking for a few weeks on the app, and then progressing to WhatsApp, we met at a local cafe. We spoke and laughed for a few hours. And it was just, okay? I didn't really feel anything. Any excitement. Through some points, I'm not gonna lie, I was bored. But I think part of it was that I liked the chase. I liked the feeling of talking to someone that didn't know anything about me, and vice versa. At the end of the day, being single in your 20s is tough, so you gotta do what makes you feel good. And you have to know when to say, this isn't enough.
– Anon
Dating apps can be tricky, but sometimes, maneuvering through them can be a lot of fun. You know we've had plenty of fun with them!
Whether you decide to swipe, or not, we hope you enjoyed hearing about our experiences. Dating can be tough, so why not use a little bit of help online?
Have any fun dating apps deets? Be sure to share them with us! We'd love to hear all about it.
https://thetempest.co/?p=144194