Every year, millions of Muslims across the world excitedly wait for Ramadan, the holiest month of the year. It is a time of self-discovery and worship, a time for people to renew their relationship with Allah and strengthen their bonds with their family.
Everything in Ramadan feels different – the mosque during Taraweeh (the nightly prayer), your house a couple of minutes before Maghrib, bustling with people getting ready to break their fast, that first sip of water…everything is adorned with a new sense of appreciation.
With just about a week until Ramadan this year, people are concerned about how will celebrate the holy month with the spread of COVID-19.
The core of Ramadan's spirit is in the sense of community found in gathering with loved ones for iftar " breaking of the fast", attending the mosque the nightly prayer, and volunteering for charity. Much of this, unfortunately, will not be allowed this year due to the closure of public spaces and the suspension of group meetings. People's usual excited anticipation has been taken over by a sense of anxiety, uncertainty and nostalgia, feelings which are all valid in such circumstances.
Though Ramadan will be very different this year, people can still work together to bring it to life at home, and we have put together some tips to help you:
1.Decorate your place
Decorating your house and adding festive touches can play a great role in lifting your mood. Make a day of it! Here are some ideas for homemade Ramadan decorations.
2. Prepare your own prayer space
You might be one of many people who are used to regularly attending the masjid during Ramadan. Missing Taraweeh and all the masjid's events and activities can be really distressing and saddening, but setting up a designated area in your home to worship can help bring back that familiar feel. Pray at your own pace with your family or set aside some alone time to reflect on what you want to get out of the month.
3. Make a list of things you want to achieve
This may sound like tired advice, but making a list of goals you want to achieve during Ramadan can be very useful. Whether it be to read a certain amount of Qura'an, spend more time with your family, or even keeping track of your food intake, anything can go on your list. One idea could be to make a list of Dua'as "Prayers" you want to make during the month and divide them throughout the month, updating your list as you progress.
4. Have family gatherings and iftars online
With nearly everything moving online, why not move your family gathering online too? Get in touch with your family members and arrange an online meeting so you can all sit, talk and eat together. It is certainly not the same as being together in person, but its something.
5. Donate online
We all know that Ramadan is also about charitable work, and making monetary donations is an essential part of Ramadan for most people. Staying at home doesn't mean you still can't donate to the many online charities that are in need. Here is a list of charities you may want to consider.
6. Listen to online lectures and Qura'an
If you miss going to the masjid and listening to the soothing recitation of Qura'an, or if you particularly miss that small lecture between prayers, there are plenty of options for lectures and beautiful recitations online. Many local mosques are switching to virtual lectures and are sending daily reminders on social media. Check up with your local masjid or google a specific topic you want to listen to, the options are endless.
7. Lend in a hand in the kitchen and make new dishes
Staying at home is a great opportunity to try new things out, and if you are lucky enough to be living with friends or family who are fasting too, that's an even greater opportunity. Roll up your sleeves, go to the kitchen and lend a hand in cooking iftar or suhoor Challenge yourselves to try new dishes you never tried before!
8. Send out personalized cards to friends and family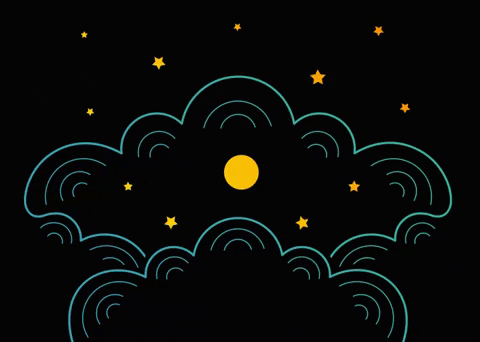 Because everyone is fighting their own battle and trying to stay positive and sane during this period, sending personalized greeting cards to wish people a Ramadan Mubarak and let them know that you are thinking of them can be a really nice gesture that will make both of you feel that little bit warmer inside.
Though Ramadan is definitely about spending precious time with loved ones, it is also about spending time with yourself and God. It offers an invaluable opportunity to learn about self-discipline and desire, about being grateful for what you have, and about lending a helping hand to those in need, and those are things not even a pandemic can take away from you.
From all of us at The Tempest, we wish you a Ramadan Kareem.
https://wp.me/p7kpad-ye9