If we could sum up 2019 in one word, it would be 'chaotic'. From dealing with our insane administration, climate change strikes, and the ending of fashion eras, it's been a long year. But it's also the year of fresh faces in fashion and beauty, new up-and-coming icons who are giving us a sneak peek of what's to come in 2020 and beyond. It's the end of a decade, of an era, but it's also the beginning of something new.
Looking back at the past year, the worlds of fashion and beauty have made progressive strides that we'd like to see continued, as well as a few missteps which we hope serve as lessons learned. Here are the 20 biggest moments in fashion and beauty in 2019: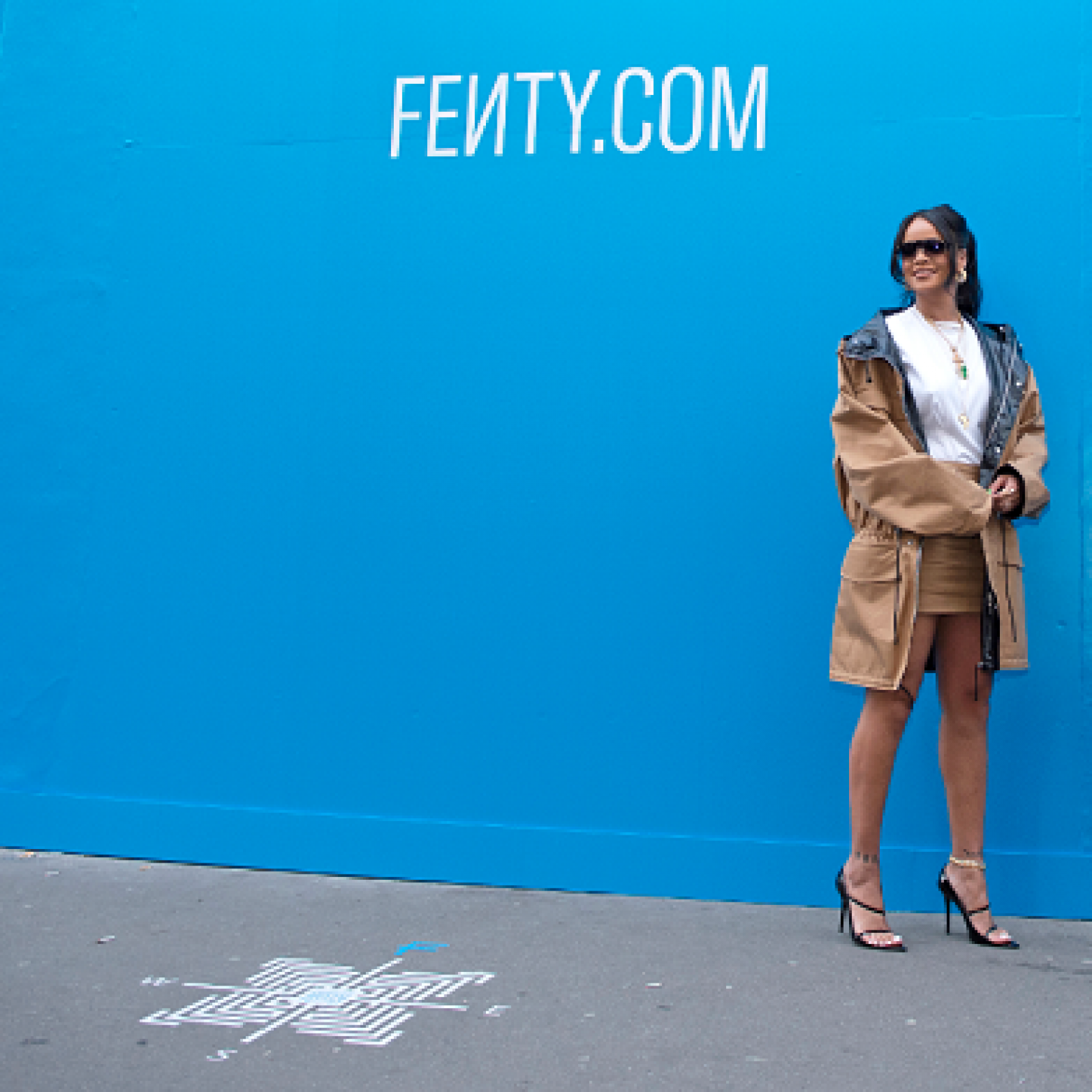 While we didn't get a new album this year, Rihanna delivered on the fashion front by making history as the first Black woman to have her brand with LVMH. If you don't know, LVMH is the fashion conglomerate that owns Louis Vuitton and Dior. The thing about luxury fashion lines is that there isn't anything different in the process, but Rihanna doesn't follow the crowd. What makes her luxury brand Fenty so unique is that the shop is exclusively online and releases on a schedule different from the fashion seasonal calendar. Ms. Fenty gave luxury a modern update, now if only she could give us that album.
Last year, Victoria's Secret CEO Jan Singer came under fire for defending the brand's lack of inclusivity by stating that trans and fat bodies aren't part of anyone's fantasy (which we know is a lie). Even though the brand would soon part ways with the CEO and work with a trans model for the first time, their efforts would not be enough. We're no longer accepting boundaries being placed on beauty, which explains why the annual Victoria's Secret show had record low views in 2018. In November, the problematic brand decided to cancel the show altogether. It will be interesting to see how the brand shapes up in 2020.
Our favorite multi-hyphenated creative, Rihanna, stayed on our necks all year. In the 3rd annual Savage X Fenty show, Rihanna did things a little differently. The event was streamed on Amazon Prime, it was part fashion show, part documentary and part concert, with an array of musical performances. Rihanna has always spoken about the importance of diversity within her brand and she made sure to keep her promise. Apart from the celebrity models, there were models of different races, disabled models, and plus-sized models. It was truly one of the greatest fashion shows we've seen in a long time. I guess you could say that Fenty may be what killed off Victoria's Secret for good.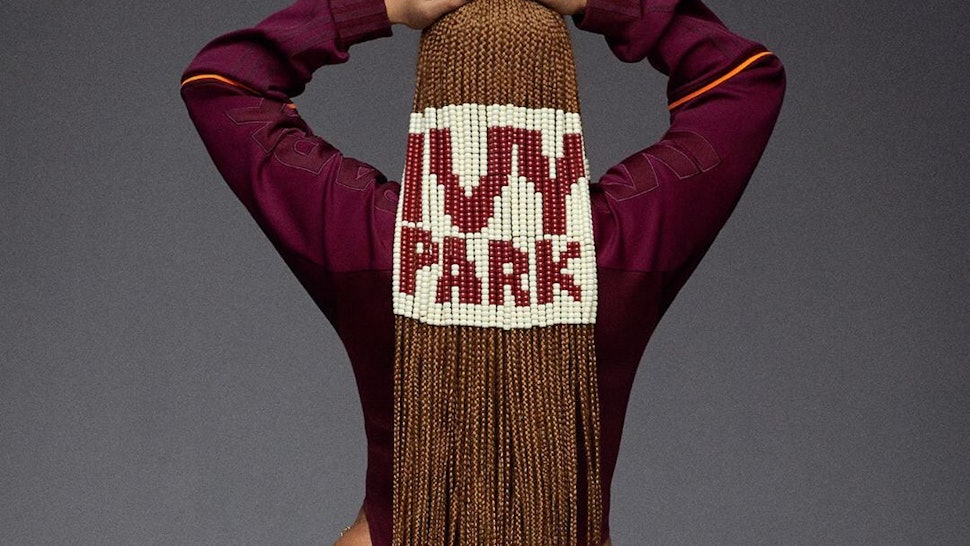 After Topshop CEO Sir Philip Green was accused of sexual assault, Beyoncé ended her joint athleisure line, IVY PARK, with the company. Now, Beyoncé is the first Black woman to own an athleisure brand, and back in April, she announced that she would be launching the brand in collaboration with Adidas. The collection is set to launch on January 18th, with hints that the entire collection will be gender-neutral. While we still have a few more weeks to go, you can see sneak peeks of her line on Queen Bey's Instagram. This line might just be the motivation you need to get into the gym.
In the political arena, we saw more women being sworn into Congress than ever before at the 116th US Congress inauguration. We had a record number of African-American women being sworn in, as well as the first Native American and Muslim women being sworn in. Not only did they make strong statements with their policies, but they did it with their fashion too. Ilhan Omar took her oath while wearing her hijab, Rashida Tlaib wore a traditional Palenstitan thobe, and Representative Deb Haaland wore a Pueblo dress and mocassins to represent her Native American culture.
Tiny bags had a big moment this year. From Rihanna to Lizzo, tiny bags were one of our favorite trends of 2019. Lizzo's tiny Valentino bag quickly became a meme, with Twitter users guessing what she was carrying. Is it our patience? Our will to live? The world may never know.
If you were a teenager during the 2000s, its more than likely that you spent a lot of your free time at the mall. The mall was a place where brands like H&M and Forever 21 reigned supreme, and most teenagers you ask would probably tell you the same. Back in September, Forever 21 announced that they were filing for bankruptcy and closing over 178 stores in the process. Forever 21 is one of the biggest names in fast fashion, so hearing that they're closing their doors incited mixed feelings of surprise, sadness, and hope. Maybe this is just the beginning of the end for fast fashion.
In June, the incomparable J.Lo was honored with the CFDA Fashion Icon Award. As 2019 was a year of throwbacks thanks to it marking the end of the decade, a lot of 2000s fashion trends started quietly making their way into modern fashion. To pay homage to the past, and the green Versace dress that helped propel her to stardom, J.Lo rocked the runway in that same iconic green dress that she wore to the Grammys in 2000. Almost twenty years later and J.Lo still looks that damn good.
And the category is…. style icon! 2019 belonged to Pose actor Billy Porter. Not only did he become the first gay Black man to win an Emmy for Outstanding Lead Actor in a Drama Series for his work on Pose, but he also ruled the red carpet. At the Academy Awards, he wore a custom Christian Siriano tuxedo gown, showing other men that it's okay to have fun with fashion. Billy Porter is a personality, and he's not above expressing himself. He understands how important fashion is when it comes to representing who you are and how everyone needs to feel comfortable in their skin. Billy Porter was also one of the few men who understood the 2019 Met Gala's camp theme.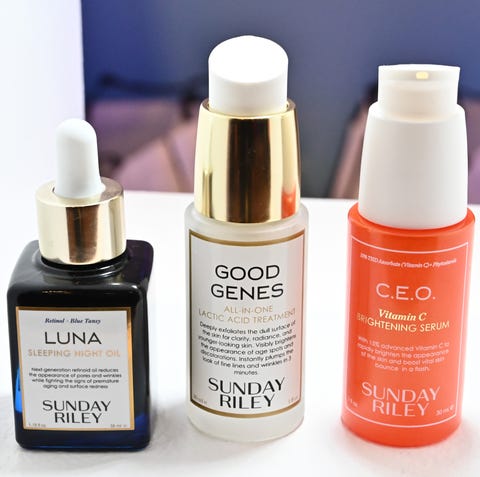 Expensive skincare doesn't always mean that it's good for your skin. Sunday Riley is a notoriously expensive brand, known for its 'good' reviews and high prices. According to the FTC, Sunday Riley had their employees write fake reviews and dislike negative ones to boost their sales. Yes, fake reviews are against the law! While the company did settle with the FTC after the incident was exposed, consumers' trust in the brand seems nonexistent following the scandal.
Meghan Markle's 2018 marriage to Prince Harry marked many changes in how the royal family operates and is perceived, from her being the first Black woman to marry into the British monarchy to carrying out her royal duties on her own terms, maintaining her individuality, and publicly aligning herself with causes she believes in. And in 2019, everyone's favourite Duchess took her talents to guest editing the September issue of British Vogue. In the issue, titled 'Forces for Change', she highlights trailblazing women from around the world, from activists to artists to politicians.
Karl Lagerfeld, one of fashion's most prolific figures and former creative director for Chanel and Fendi, passed away in February 2019. Known best for transforming and modernising Chanel after joining the French fashion powerhouse a decade after Coco Chanel's death, Lagerfeld was as controversial as he was renowned. Criticised for his comments about the #MeToo movement and for condemning Germany's open-door migration policy, Lagerfeld's insensitive and bigoted beliefs no doubt tainted his creative legacy for many.
A full-length, relatively shapeless polka dot dress went viral this past summer, with the unexpected side-effect of creating an online community dedicated solely to styling and altering the dress in a myriad of different ways and creating something of a sisterhood among it's wearers. The dress boosted Zara's sales worldwide, with Zara's parent company Inditex growing by 5 per cent over a 6-month period, and even got its very own Instagram account. The dress' popularity largely owes to its offering something for everyone – it's versatile, adaptable to all seasons, modest-fashion friendly, and works for all body types.
We all acknowledge and submit to the phenomenon that is White Boy of the Month. Popular past recipients include Chad Michael Murray (sometime in the early 2000s), Noah Centineo (August 2018), and Harry Styles (all of eternity). Timothée, however, has won White Boy of the Year this past year solely due to a steady stream of downright delightful red-carpet looks. From the sequinned black harness at the Golden Globes to the hot-pink suit at the Little Women premiere (accessorised with an Eiffel Tower keyring, no less), to my personal favourite, the belted gray silk suit at the Venice Film Festival. All other men, take note.
Teva sandals unexpectedly rose to fame this past summer on the basis of their unfailing practicality. Apparently the only instance in which Velcro is not only acceptable but also encouraged, Tevas follow Birkenstocks and dad sneakers in the latest trend of comfort-first, aesthetics-last footwear. Adding to its appeal is Tevas' adaptability to any activity on any terrain, from hiking to the beach to a barbecue. Ranked the hottest women's shoe and second hottest women's product for the second quarter of 2019 on this year's Lyst Index, Tevas' popularity has become somewhat more subdued towards the end of the year, but we're all for a resurgence in Spring/Summer 2020.
Law Roach, known on Instagram as @luxurylaw, is perhaps most often associated with Zendaya. Credited for some of her most show-stopping red carpet looks, Roach also worked on the actress' recent 1970s-inspired collaboration with Tommy Hilfiger, Tommy X Zendaya, presented at the Apollo Theater during New York Fashion Week . Roach is no stranger to styling big names – he's also worked with Celine Dion, Anne Hathaway, and Ariana Grande, among others. 2019 has brought Roach increased visibility and he's become one of the most in-demand stylists in the entertainment business. Vocal about the lack of Black stylists being granted opportunities to work with Hollywood A-listers and their exclusion from narratives surrounding fashion and clothing, Roach is a creative trailblazer who shows no signs of stopping.
Fast fashion retailers like ASOS, Fashion Nova, Missguided and Pretty Little Thing have made a business of copying celebrities' and influencers' styles and outfits, and mass-producing and churning out these designs within days to legions of online shoppers. The process has often brought into question issues of plagiarism and creative license, all of which were brought to the fore this past February when Fashion Nova debuted a replica of a black vintage Thierry Mugler dress worn by Kim Kardashian only a day after she was seen wearing it. Despite the Kardashians' past collaborations with fast fashion retailers, Kim lashed out at Fashion Nova on both Instagram and Twitter for copying the Mugler dress. Fashion watchdog Diet Prada, however, suggested that since the dress was knocked off by Fashion Nova so quickly, Kim's team must have tipped them off in advance. That Kim's sisters have advertised Fashion Nova's products and continued to work with the brand throw her side of the story into further question.
2019 brought with it an onslaught of nostalgia, with reboots dominating the entertainment industry and the internet developing an avid fascination with 90s fashion, beauty, and aesthetics, aided by Instagram accounts like Nineties Anxiety. For most millennials, the 90s is a holy time, protected by a soft sheen of childhood innocence, morning cartoons, and no internet. So it makes sense that so many of us want to go back in time, even if the only way we can is by how we dress and what we watch. From leopard print to bucket hats to oval-shaped sunglasses, the 90s are back, baby.
An extension of our obsession with the 90s, I couldn't scroll through my Instagram Explore page once in 2019 without seeing a photo of Princess Diana, usually wearing some 90s interpretation of athleisure, looking flawless and busy, as if she had better things to be doing than being a timeless fashion icon. We're not complaining, though. We could always use a photo of Princess Di in dad sneakers and an oversized Harvard sweatshirt to brighten up our day.
Named 2019's Woman of the Year by GQ Australia, Zendaya's influence and success this past year have been undeniable. In addition to starring in Euphoria and debuting her Tommy X Zendaya line at New York Fashion Week, Zendaya was also responsible for some of this past year's most stunning red carpet looks. From her green Poison Ivy-inspired Vera Wang dress at the Emmys, to the all-orange Carolina Herrera look she wore for an appearance on The Late Show With Stephen Colbert, to when she paired her newly-dyed red hair with an Alexandre Vauthier pantsuit in London, 2019 was the year Zendaya proved that, style-wise, she's a cut above all the rest.
Here's to hoping 2020 brings us more progress, innovation and evolution in the worlds of fashion and beauty!