I am always scrolling.
It's not even something I do consciously. Sometimes my eyes aren't even open and yet my hands are moving, trying to find something, anything in the abyss that becomes my mind.
These days, it's become an addiction – the constant need to be updated – but on what exactly? I'm not sure. To be more updated than the person next to you, perhaps, as if somehow you're better in this pigmented reality. 
I know it's a problem. One that I have, one that a lot of young people have, and yet when I wake up in the morning, my muscle memory pushes my hands to yank my phone out and look through it.
Is this the curse of being a millennial? If so, I don't want it. I'll give it back. I watch my eight-year-old cousin on his iPad, scrolling through YouTube, and sometimes Snapchat, anything really; I look at my 16-year-old cousins constantly updating their Instagram; my 18-year-old brother, always keeping up with his Snapchat streaks, and then there's me.

There isn't even just one app that I go through. It's all of them. It's just the motion itself that I'm addicted to.
And damn, withdrawals are harsh.
I tell myself I'd love to unplug and read a book all day or just do nothing but the only way I can do that is if I physically remove all the technology from my room. Only then can I breathe, only then can I remember that I am a part of this world.
And damn, withdrawals are harsh.
I am always moving though – ready, set, go. My legs, my heart, my mind… everything is always in motion and the thing about motion is sometimes you just want it to stop. But how do you stop when the world is always going round on its axis? How can you stop if everyone around you is in unison? How can I stop?
I am always moving; sometimes moving just to do something, moving just to feel something, just to remind myself that I am real and here and breathing. That I am a part of nature and nature a part of me.
My hands are always moving; scrolling and scrolling. My hands are almost always itching to write but how can they when they are constantly scrolling? Scrolling and scrolling down Twitter to catch the news; down Instagram to stalk and stalk some more; down Facebook to tag my friends in memes to remind them that I exist. Or maybe to remind myself that I do.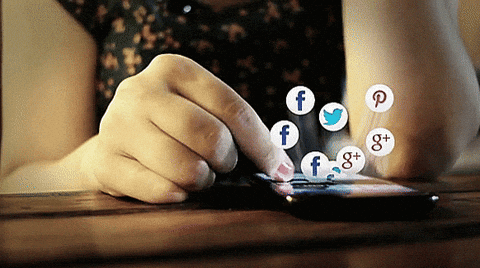 I can't stop. I just can't do it. No matter how hard I try.
I wish I could tell myself to breathe and relax but I just don't know how to. How do people meditate? How do they remind themselves to take a moment to breathe and chill? I am not chill or relaxed. I am everywhere and yet nowhere.
I'm always thinking of what to do next, where to go next, and how to maneuver my mind into convincing my body that I am not tired. I am never tired or at least, never too tired.
Scroll, scroll, scroll away.
Even as I write this, I'm not really here, not paying attention. I'm just enjoying the way my fingers feel smoothing over the keys of my laptop. I like the flow of words filling up a blank white document. 
Sometimes, it's just about using my fingers to scroll. Scroll, scroll, scroll away. Just to go through the motions even as my arms hurt from lifting earlier, even as my legs ache from running, even if my mind is tired. My fingertips kept going and I'm here, still up on my bullshit, scrolling away, still trying to find something on the vast internet.
Something.
Anything that makes me stop.
Sign up for The Tempest newsletter. Once a week, we'll send you exclusive stories and scoops exploring who we are, what we do, and why it all matters.
https://wp.me/p7kpad-lmc