We have all drooled over these movie foods when they appeared on screen, and have wondered what they would actually taste like. But it doesn't have to end at wishful thinking. You can easily recreate the magical moments in your own kitchen.
Here are 13 iconic foods from movies and their recipes so you can try them out yourself:
1. Remy's ratatouille, Ratatouille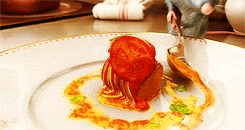 It's probably not cool – or safe – for a rat to make you ratatouille in real life, but you – a person – can recreate Remy's magical moment from Pixar's Ratatouille through this recipe.
2. Butterbeer, Harry Potter and the Half-Blood Prince The Harry Potter series has offered a lot of innovative foods – Hagrid's Rock Cakes, Acid Pops, and Chocolate Frogs – but there's nothing like the butterbeer. This is a favorite among fans who visit the wizarding world, but you don't have to make the trip to taste it, you can brew it yourself.
3. Tony's spaghetti and meatballs, Lady and the Tramp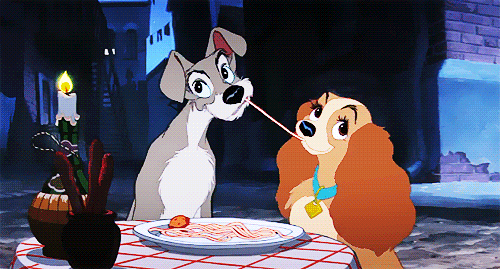 Is there a more romantic moment than this? The candle lit dinner the two dogs share in Lady and the Tramp has been immortalized through the years, and you can make your own dish and moment.
4. Kronk's spinach puffs, The Emperor's New Groove
Kronk's spinach puffs from The Emperor's New Groove are as iconic as he is. They are his pride and joy, and you should definitely try your hand at making his best dish, as long as you don't burn them that is.
5. Turkish Delight, The Chronicles of Narnia: The Lion, the Witch and the Wardrobe
If you're betraying your siblings over food then it either means that you have issues or said food is too heavenly to resist. Maybe the next time you're trying to negotiate something, use the White Witch's recipe to get your way.
6. Lembas bread, The Lord of the Rings
One small bite is enough to fill the stomach of a grown man. Legolas' delight over this bread in The Lord of the Rings is enough for one to want to try it for themselves, and here's the method to recreate the Elves' magic.
7. Mint sorbet, The Princess Diaries
Mia's reaction to the mint sorbet in The Princess Diaries is hilarious, and the whole moment is iconic. Maybe when you make it, be prepared for the coldness of the dish to avoid pulling a Mia at the table.
8. Tiana's gumbo, The Princess and the Frog
Tiana is a master in the kitchen. The gumbo she makes as a child is her best dish just because of the special moment it accompanies. It's hard to be as perfect as Tiana, but do give this Louisiana dish a try.
9. Boeuf bourguignon, Julie and Julia
Julie and Julia is a homage to food, and this dish stands out because Julie burns it the first time she tries it. This is the pinnacle of French cuisine (right to the difficult name) and here's the original Julia Child recipe for you to try it out!
10. The triplets' biscuits, Brave
These biscuits might as well be considered a main character in Brave. Every food-related scene features them and the triplets go gaga over them. These are Scottish cookies called empire biscuits, and you have to try these out.
11. $5 milkshake, Pulp Fiction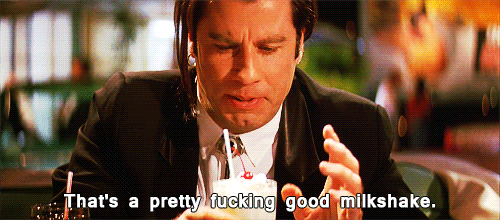 If you pay $5 for a vanilla milkshake, it better be a damn good one. At least, Vincent from "Pulp Fiction" seems to think that it's worth the price. But you can save the five bucks and make it yourself.
12. Lemon snow cones, Monsters, Inc.
Though the snow cones Yeti makes in Monsters Inc. end up being used for something else than as food, they still spark a curiosity. But don't worry, it's lemon. Here's a pretty easy recipe you can try.
13. Spiced hot dark chocolate, Chocolat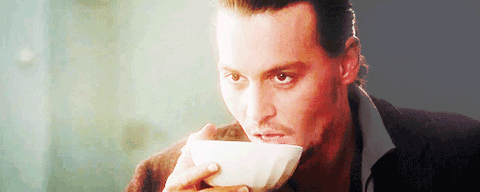 Chocolate and spice is a winning combination, and that's exactly what Vianne champions in her sensational beverage in the movie Chocolat. It's a perfect drink for rainy days, and here's how you can make it.
These foods have only been visual treats all this time but now you can taste them and decide whether they meet your expectations and imagination. From the animated treats to the extravagant meals, every dish served on screen is open for recreation, you only have to put your master chef hat on and start to experiment.