All cultures have their ways, habits that are only ever truly understood by people who belong to the culture.
And being Desi? It's the gift that keeps on giving.
We're rambunctious, we're social, we're frugal – we were probably the first to take home the mini-toiletries found in hotel rooms. And once we've declared something a tradition, it's pretty hard to change our damn minds.
Not convinced? Here you go:
1. You talk to your dad…by talking to your mom.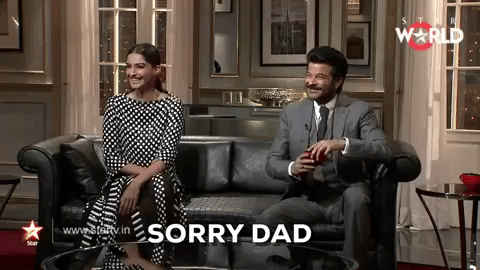 You see your friends from all over the world share things with their fathers directly and you think, "cute".
Meanwhile, your quickest way to get in touch with your dad is to share information through your mother instead. You can always rely on mom telling dad everything, and him actually listening for a change. Why fix it if it ain't broke?
2. Something is always cooking or being cleaned.
You know how in movies when the main character returns home and sees the door left ajar, and immediately knows something is wrong? Our equivalent of that is not hearing any noises from the kitchen.
In a Desi household, food is always cooking, and when it's not, all we do is talk about it until it's cooking again.
3. You were born with a loudspeaker.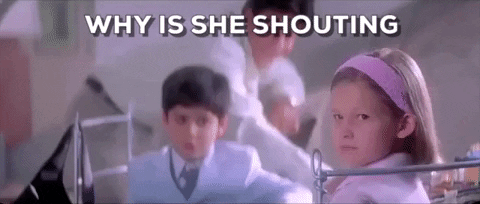 You are used to seeing people wonder if your family is fighting or creating a scene when you're actually just… talking to each other.
I never quite know how to explain the phenomenon when one Desi meets another and simply gets louder… and louder… and louder.
4. You can NEVER miss your dad's call.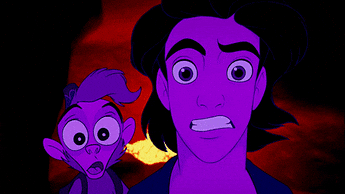 Missed two of your mom's calls? You can go about your day, knowing you'll talk soon.
Missed one call from your dad? Cue a panic attack and a one-way ticket away from home because you can never set foot in your house again.
5. You're expected to be deeply involved in everyone's lives.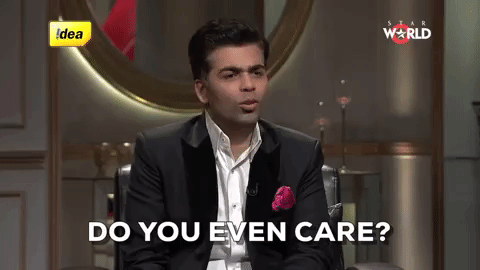 You have no choice; you will be told where your uncle's kids are vacationing or who your cousin is about to marry. You might even be expected to care.
The only consolation is everyone probably feels the same when hearing about that new haircut you got.
6. It's hard to explain sunblock sometimes.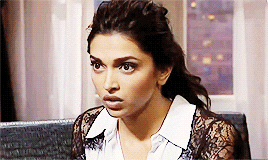 Not everyone in your family gets why you're applying sunblock before stepping outside because "you're already brown." Can't argue in the face of such strong logic though.
7. There is a home remedy for everything.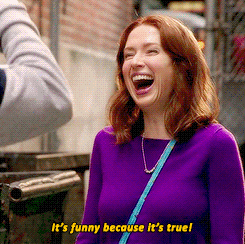 From headaches and stomach bugs to skin conditions, Desi households have herbs for everything.
You might've been skeptical at first, but then they actually ended up working. Now you're a believer for life.
8. You skip a meal (or two) before going to a relative's house.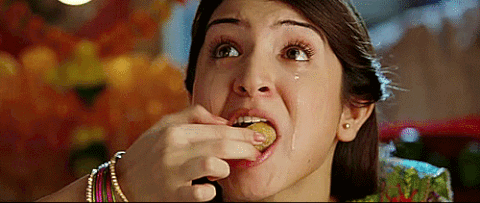 Going to your aunt's house and eating less than two servings? An insult to your entire family.
9. You love biryani. By love, I mean love.
Are you even Desi if you don't eat biryani on a weekly basis? And if you don't like biryani?
Blasphemy.
10. You hate the crap that comes in the biryani.
The worst part about your deep love for biryani is living with the flaws that have to accompany it.
These imperfections, mainly the black pepper, might make biryani taste and smell great until they find their way into your mouth and you bite right into it.
11. Food containers are why you have trust issues.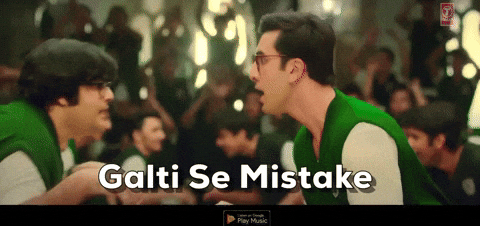 Have you ever opened a box of biscuits, only to remember you ate the biscuits and kept the box to store all your pins?
Or open a container you think has food, only to discover your mom is using it for sewing needles?
12. You are at your most liberal when it comes to seasoning.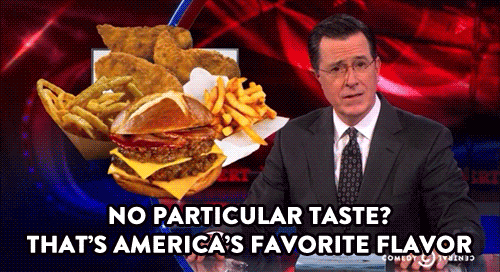 It's almost hard to eat the local cuisine when you travel abroad because you're too used to extensively seasoning your food.
Yes, we over-season.
No, we cannot be stopped.
13. You definitely have a drawer full of multi-purpose bags.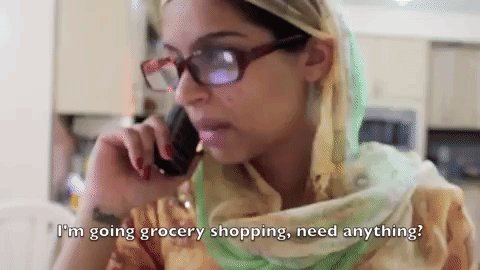 A day of shopping undoubtedly ends with you saving the bags, whether it's a grocery bag or one from a retail store. Your grandmother did it, your mother did it, and now you do this as well.
Can't explain it. It's just tradition.
14. You fight over what is Indian and what is Pakistani.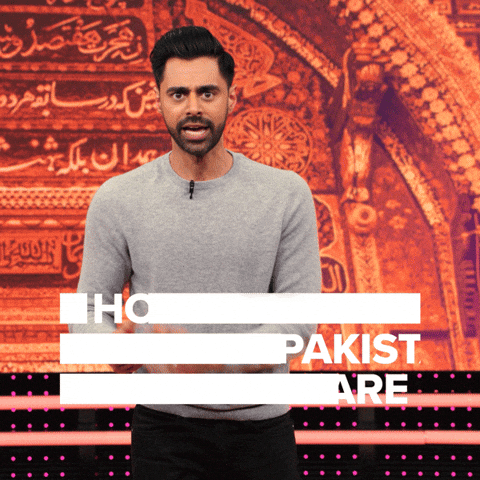 Technically we're all brown and pretty much the same, but your life depends on bickering about what came from India and what came from Pakistan, conveniently forgetting the hundreds of years they used to be one and the same.
15. You put water in shampoo bottles to make the shampoo last longer.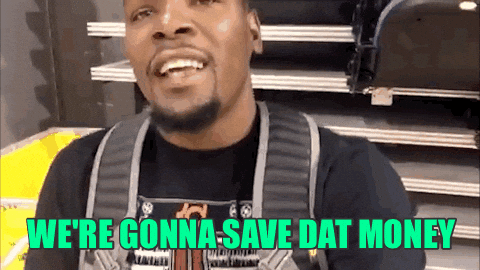 I can't be the only one who grew up opening the shampoo bottle and squeezing it, only to end up lathering what was mostly water on my hair.
The practice is pretty frugal though, and also makes for a great prank if you're sharing bathrooms (and shampoos) with your siblings.
16. You can eat achaar with anything and everything.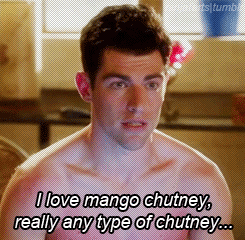 Achaar is a staple in your household. Meals are literally incomplete without it.
Eating rice? Have some achaar.
Eating roti? Have some more achaar.
17. Daal chawal is your comfort food.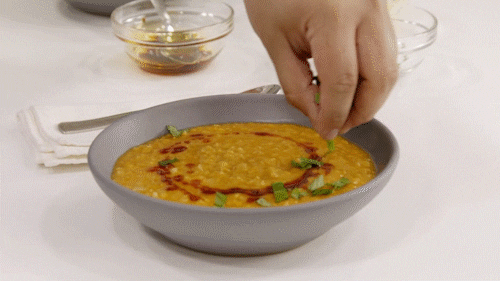 You love pizza just as much as the person next to you, but daal chawal is what you turn to for comfort. Whether you live with your parents or by yourself in a foreign country, a plate of daal chawal will always be home.
And let's not forget the achaar.
18. Your entire family can squeeze in one (small) car.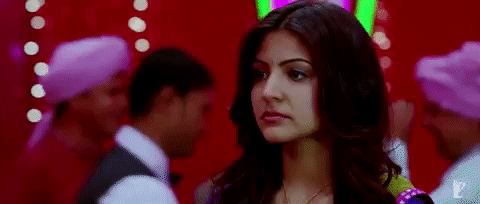 You scoff when you go abroad and see one person on one car seat or children in baby seats. Logically, that's the right way to go, but who needs logic when you can fit an entire group of people in one car?
You can tell yourself it's to save the fuel (hint: it's not).
19. You'll take chai over coffee any day.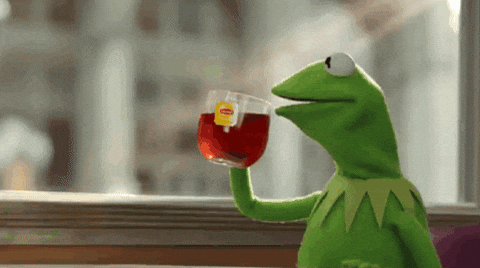 You may like coffee but chai is where your heart is. Nothing beats a cup of tea after (or during) a tiring day.
20. It's not weird to eat with your hands.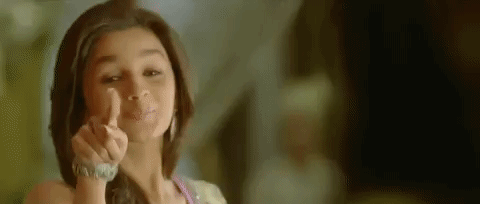 You can comfortably eat most food, including rice, with your hands if need be, and only realize most of the world does not do this when people tend to look at you weird.
21. It takes you forever to say goodbye.
You get up to leave a gathering and shake hands with everyone, no clearer sign of indicating an exit, and yet somehow the word bye stems into a conversation that requires you to spend the next 20 minutes by the door in a quick post-gathering gathering where you just have to discuss everything.
Sorry, not sorry.
https://thetempest.co/?p=116733