Shopping, Makeup, Gift Guides, Lookbook
13 Eid gifts for the BFF who's become part of your family
Because they've been with you through it all and you want to give them everything.
We hope you love the gifts we recommend! Just so you know, The Tempest may collect a share of sales or other compensation from the links on this page. Oh, and FYI — prices are accurate and items in stock as of the time of publication.
With Eid-al-Fitr fast approaching, there's no need to panic. We have you covered, even for the best friend you've basically called a sister for years.
1. This candle that smells like standing in the most beautiful courtyard, the scent of orange blossoms on the breeze.
There's something so luxurious about a really nice candle, especially when you don't have to buy it for yourself!
This simple hamsa is easy to wear with everyday outfits or with a sleek, elegant dressed-up look.
Sterling silver hamsa necklace- $33.95
3. An agate ring for those who want to be spiritual and fashionable.
According to a Sunnah of the Prophet, wearing an aqeeq (agate) is a spiritual and fashionable statement.  This is the perfect gift for both men and women in Islam who like to wear jewelry.
With notes of bright florals and woody undertones, treat your friend to a brand new and dare we say decadent scent.
Minimal acrylic styles are having such a moment and if you don't like the pink option there are several tortoiseshell design options as well.
MOLOCH acrylic statement earrings – $7.99
You can never have enough jhumkay for Eid parties and wedding season so treat your friends to these classic beauties.
7. This adorable unicorn ramen set, because when ramen is all either of you can afford you wanna make theirs a little more magical.
Honestly, what else can we say about these? We're obsessed.
8. Makeup palette for those who want to get dolled up for Eid
People love to look their best on Eid. Give the gift of makeup and help someone try a new look with makeup they can use and experiment with anytime.
This year, give a gift that's totally vegan and cruelty-free to show how much you care about your friends as well as the planet.
Besiata Matte Liquid Lipstick & Lip Liner Set -$14.24
This necklace doubles as a beautiful symbol of faith and a reminder that even when you and your family are apart, you are looking at the same moon in the night sky.
My Very Best crescent moon necklace- $15.80
11. Help spruce up her home with these precious constellation coasters
Nothing says "I'm now a responsible adult" like having coasters and this elegant design is sure to be a winner even if your BFF still faking their way through adulting.
Kate Aspen Under the Stars Glass Coaster Set – $7.12
12. Starbucks gift card for the one who went through coffee withdrawal during Ramadan.
Observing Ramadan requires discipline. For the everyday coffee drinkers, caffeine withdrawal is real. Reward the coffee addict in your family or friend group with a gift card they can indulge on.
13. Give your BFF true Eid joy with these bold, long-lasting, highly-pigmented lippies. Their creamy formula and vibrant colors make them a makeup bag staple.
These are perfect for that friend who's looking for a new red lipstick (their Brava shade is my absolute favorite), or that friend who is OVER matte lipstick.
Happy (last-minute) Eid shopping!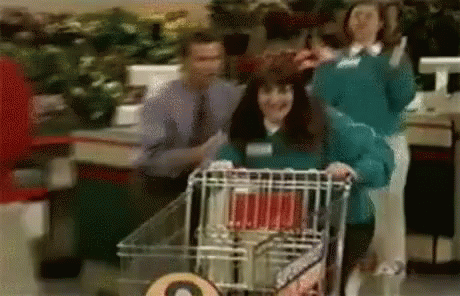 Note: This post contains affiliate links.