Career, Now + Beyond
Apparently, you have to pay exorbitant amounts of money to celebrate your success
Oh yeah, I forgot about the tuition and fees too. No big deal.
I recently graduated with my master's degree. It was the proudest accomplishment of my life. Definitely, a moment I will cherish forever. The only thing I was missing was my family.
Despite how much they wanted to be there, it wasn't possible because I was graduating in London while they were in Saudi Arabia. We couldn't afford tickets to fly them all the way to England. They had to watch me graduate on TV, which was still a decent option.
While the expense of flight tickets is not in anyone's control, the cost of graduation itself is. Graduation is supposed to be one of the happiest events in an individual's life. It is a moment of achievement and pride, of saying "Look I accomplished something!". That is why it doesn't seem right to me how an event like this is used as a money-making opportunity.
Now, granted graduation is a once in a lifetime event, and something that a lot of students have probably been saving for. But as an overseas student, I can't help but feel that spending this much, after getting a degree that already cost me almost thrice as much as a local student pays, seems highly unfair.
1. The graduation fee
When a student applies to graduate, they have to pay a non-refundable fee, regardless of whether the student decides to attend the ceremony or receive their degree remotely. This might also include the cost of having your degree mailed to you if you decide not to attend the ceremony. This can range from $35 to upwards of $75 depending on the university.
2. The graduation gown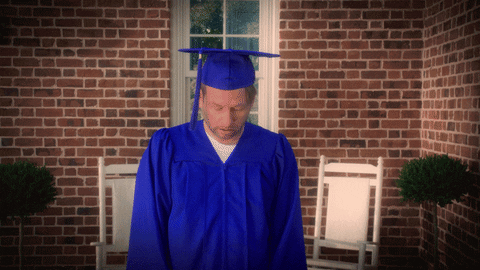 The gown is an essential part of the graduation ceremony. It gives a dignified look and the color symbolizes the field of study and the level of the graduate (bachelors, masters etc). These are usually rented which ranges from upwards of $50 to $100. And then, you know, never used again for any other reason than maybe a Halloween costume or Harry Potter re-enactment.
3. The graduation photograph
These are the formal photographs taken of you in your gown at the ceremony. You can buy one individual copy of your photograph, or 'packages' of various sizes of one or more photographs, individually or with your family, which you also have the choice to laminate or frame within elaborate frames of mahogany or silver. Depending on the kind of package you choose, your graduation photo could end up costing between $50 to $250.
4. Graduation souvenirs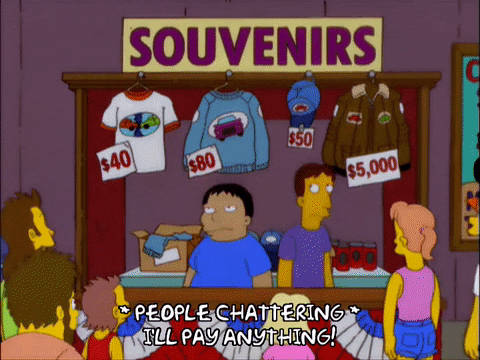 If you choose to, you can buy a memento of your graduation or of your university itself. Souvenirs can come in many varieties such as toys, plaques, rings or other forms of jewelry. These can range from $35 to $300. You don't really need these things, but they're shiny and beautiful and will have your University logo on it. You'll probably be making up all kinds of stories on why you should buy a few.
5. Guest tickets
And if you're lucky enough to have them, the cost of guest tickets, which will vary according to the venue and the university. On the one hand, you're lucky if you have guests who want to attend your graduation, on the other, you kind of save a lot of money if you don't.
A mixed blessing.
Universities should encourage students to pursue higher education. A degree is a matter of pride. But what does it say when, at the end of it all, the graduation ceremony seems more like the last opportunity these institutions have left to take your money?
I am not trying to be ungrateful. I am highly appreciative of my degree and my university. But there is room for improvement when it comes to the costs of a graduation ceremony. Universities could make the effort to lower the costs when it comes to a students' graduation. Last year in the Philippines, more than 33,000 students graduating from elementary and high schools received a graduation subsidy from the government. The world should implement more of those kinds of ideas. It would make a beautiful gesture from governments and educational institutions to encourage and promote higher education.
Let's remove any obstacles we can that might scare others off before they even consider it. After all, shouldn't we be trying to reward people for this academic triumph in their lives so that more will have the courage to follow?