Some trailers pique my interest, some manage to get me hooked into the storyline, and some get me genuinely excited.
However, some special trailers make me simultaneously weep and grin, as the weight of the importance of that movie and what it stands for sink in. The latter happened to me when I watched the trailer for The Hate U Give some months ago.
And I had the same reaction as I watched – and then replayed and watched again for thousand times – the trailer of the upcoming Hindi movie, Ek Ladki Ko Dekha Toh Aisa Laga (How I felt when I saw that girl).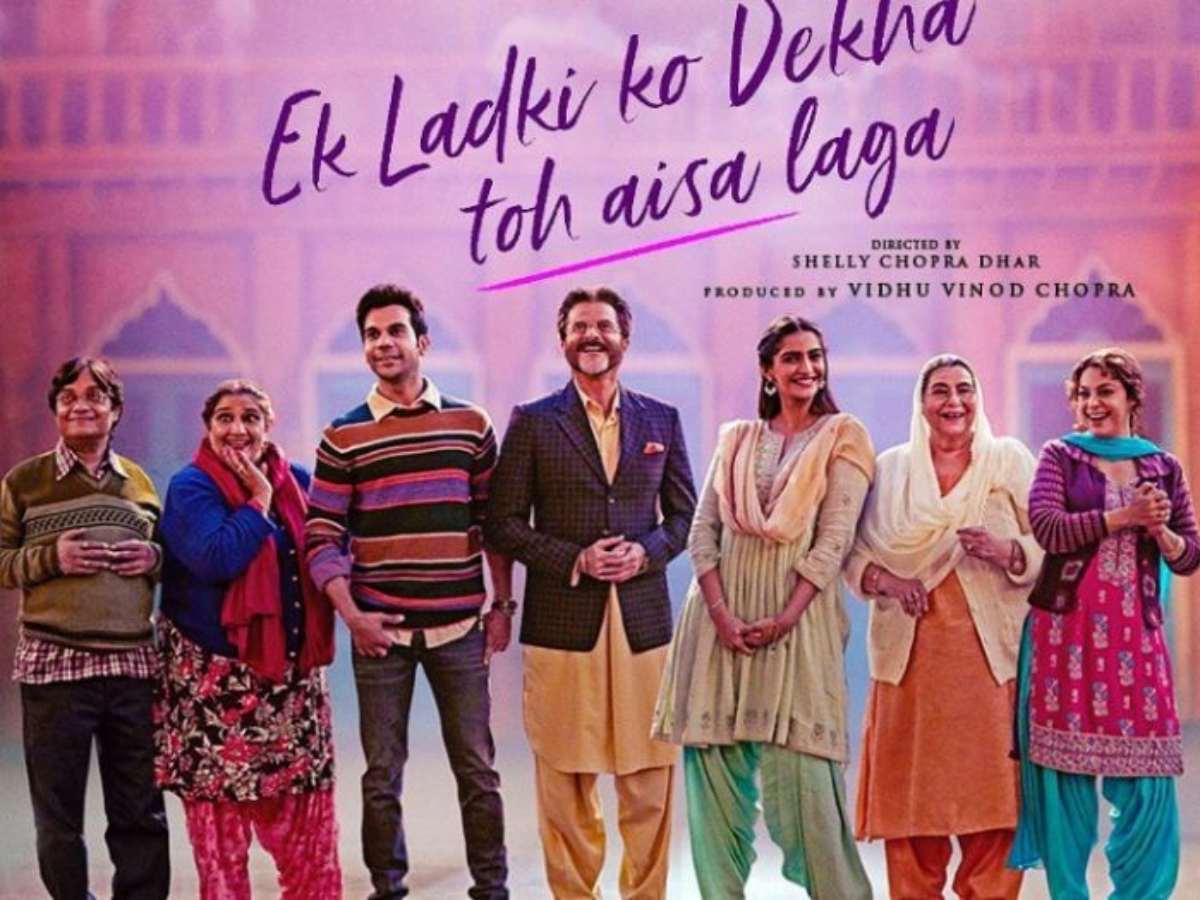 So far, Bollywood's representation of the LGBTQIA+ community has been tumultuous, to say the least.
While some movies along the way helped make some progress, a large number of movies erase the existence of the community or are highly homophobic and problematic. Queer characters are used as comic relief, homophobic jokes are littered around in conversations, and intersectionality is almost a foreign concept. But out of the blue, some movies act as a ray of sunshine in the midst of such massive heteronormativity and homophobia, and this particular movie might be a game changer.
Ek Ladki Ko Dekha Toh Aisa Laga stars Sonam Kapoor as the protagonist, who seems to be hiding a secret from her family. Her family tries to get her married to a man, but her heart is elsewhere. Rajkummar Rao, who narrates the trailer in the beginning, starts off as a potential love interest, then evidently becomes her closest confidante, as the trailer slowly reaches its climax of revealing why Sonam's character is not interested in any guys – she is attracted to a girl instead. That moment you realize that the ladki (girl) that the title and the song is gushing about is not Sonam herself, rather the girl she is in love with is beautiful. The trailer gave me all the feels, and you need to witness the awesomeness.
Aren't you excited for some well-deserved representation?
If the LGBTQIA+ community as a whole is underrepresented and misrepresented in Bollywood, lesbians and queer female characters have been the most unfortunate. While there are some stand-out characters and stories of gay male characters in mainstream Bollywood movies, the same fate hasn't extended to lesbians. With the exception of Deepa Mehta's controversial, powerful and far ahead of its time Fire (1996) which featured a romance between two sisters-in-law who are neglected by their husbands, progressive lesbian romances haven't graced Hindi movies in a long time.
2014 saw a big step in the right direction with Margarita with a Straw, the story of a bisexual girl with cerebral palsy. As amazing as these movies were, they remained distinctly arthouse films, with festival openings and foreign affiliations, and was directed more towards an elite audience than the mainstream moviegoer.
On the flip side, there have been numerous problematic depictions. Bollywood movies have used lesbian characters as a means of titillation and sensationalization, rather than treating their sexuality with accuracy and respect.
Worse, lesbian characters have been catered to the male gaze, and have been created to gratify the heterosexual male viewer's sexual fantasy, rather being portrayed as fleshed out characters with feelings, emotions, and desires. Movies like the disastrous Girlfriend (2014), which presents the lesbian as possessive, jealous and obsessed, only play on the stereotype that queer females are seductive and villainous characters who are hyper-sexualized and made into antagonists.
This is why a movie like Ek Ladki has the potential to be revolutionary. Here's a romantic comedy with a light, quirky tone and full of relatable characters. There's the funny characters, dance numbers, colorful celebrations that mark the identity of every Bollywood rom-com.
More than everything, this movie could be immensely popular due to the brilliant casting choices which makes sure that the movie will be taken to more households and will reach more people than the previous arthouse attempts have.
Even though I've only seen a trailer of few minutes so far, the potential this movie holds is immense.
Directed by Shelly Chopra Dhar, and co-written by Gazal Dhaliwal – known for her take on female sexuality in the feminist Lipstick Under My Burkha (2016) – this romantic comedy carrying all the markings of a mainstream Bollywood movie, with the "most unexpected romance of the year" is going to be path-breaking.