Makeup, Skin Care, Beauty, Lookbook
What's in my bag makeup edition: a quick glimpse at my everyday staples
You might want to add these everyday products to your makeup bag
Here at The Tempest, we've started a new monthly series: What's in my bag?
In this series, we'll have The Tempest Staff members and fellows give you a glimpse of what they carry every day and what makeup they use on a daily basis. This month we'll kick off with our make-up edition by our editorial fellow Nasira Pratt:
I'm no makeup guru, but I love to read about products that others swear by. There are a few staples that I always keep in my makeup bag no matter where I go. Some of these products might work for you, and some might not. Here's what's in my makeup bag.
Face Products
I like my face makeup to be on the lighter side. The foundation that is currently in my makeup bag is Clinique's Beyond Perfecting Foundation + Concealer. The product, which states that it has moisturizing benefits, comes in 27 shades and has a price point of $29. I personally like to use a small amount of this product to conceal and highlight.
Another face product that I stand by is Bobbi Brown's Skin Weightless Powder Foundation. This foundation is easy to put on and great to slip into your bag. Although it is a little pricey at $52, it has been a great addition to my makeup bag. If you're looking for a powder foundation that is more affordable, consider NYX Stay Matte But Not Flat Powder Foundation. At about $7, the foundation has over 4 stars and some rave reviews.
As someone with very oily skin, another base product that I live by is Milani's Set + Prep + Go Translucent Face Powder. At $10, this is a product that I put on nearly every day, whether I'm doing a full-on makeup look or not.
Eye Products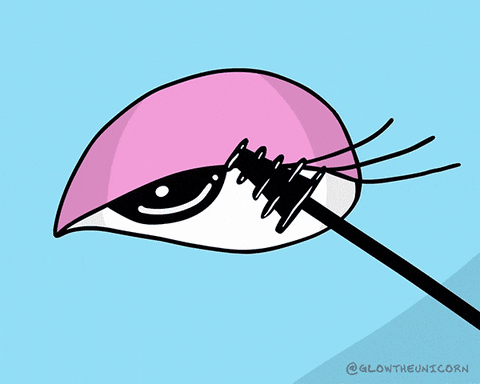 My everyday eye look consists of mascara and eyeliner. My go-to mascara is Too Faced Better Than Sex Mascara. At $24, this mascara will have your lashes looking like falsies with a few swipes through. If that's a little too much for you for mascara, I've heard that L'oreal Paris Voluminous Lash Paradise Washable Mascara is a great dupe at $10.
For eyeliner, I have been loving NYX Matte Liquid Liner. At $7.50, this eyeliner is long lasting and has survived my rough eye rubs when I forget that I'm wearing makeup.
Eyebrows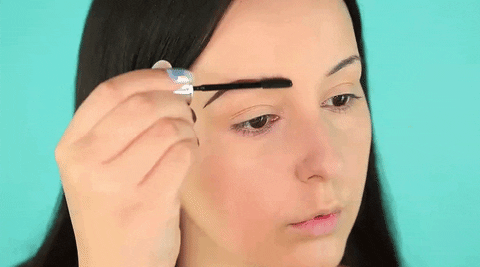 I am not the best at brows, but the brow products that I use keep them tamed. Anastasia Beverly Hills Brow Wiz is a great brow pencil to add to your bag. At $21, the thin pencil makes it easy to add detail and the spoolie on the other side helps to brush out your brows for a natural look.
When I use that product, I like to set my brows in place with the E.L.F. Clear Brow and Lash Mascara. At $2, this mascara has a wand for your brows and lashes.
The most recent addition to my brow products is Glossier's Boy Brow. At $16, this product is great if you're on the go, but want to have fuller and darker brows. It's very easy to apply and has a very natural look.
Highlight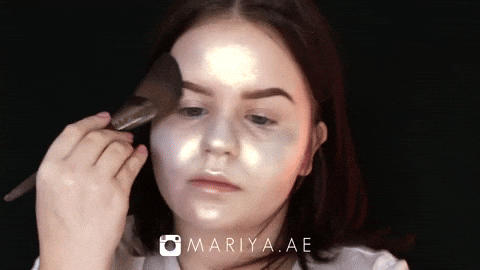 Last, but not least is a highlight. I love to add a little glow to my look with a few of my favorite highlighters.
The Colourpop Super Shock Highlighter in Wisp is my go-to highlighter at just $8. The cream formula highlight is long wearing and adds a nice glow.
When I'm feeling a little more glowy, I go for my Fenty Killawatt Freestyle Highlight in Trophy Wife.
[bctt tweet="Anything that Rihanna is selling, I'm buying." username="wearethetempest"]