2018 was a tough year for many of us. There was a lot going on when it came to politics and world events. But in the world of beauty and fashion, there were some wins. There is a lot to be said about the state of diversity within fashion and beauty, like how it isn't enough. But slowly we're making strides towards more inclusivity across the board. It's time to recap 2018 with 20 of the biggest moments in beauty and fashion in 2018:
The #MeToo movement, originally started by activist Tarana Burke, made its way to the red carpets when actors decided to wear black at the 2018 Golden Globes to show solidarity towards the movement. Some might say that the conversations surrounding it are long overdue, and others might find this kind of activism lazy. But it's definitely brought the issue to the forefront in Hollywood.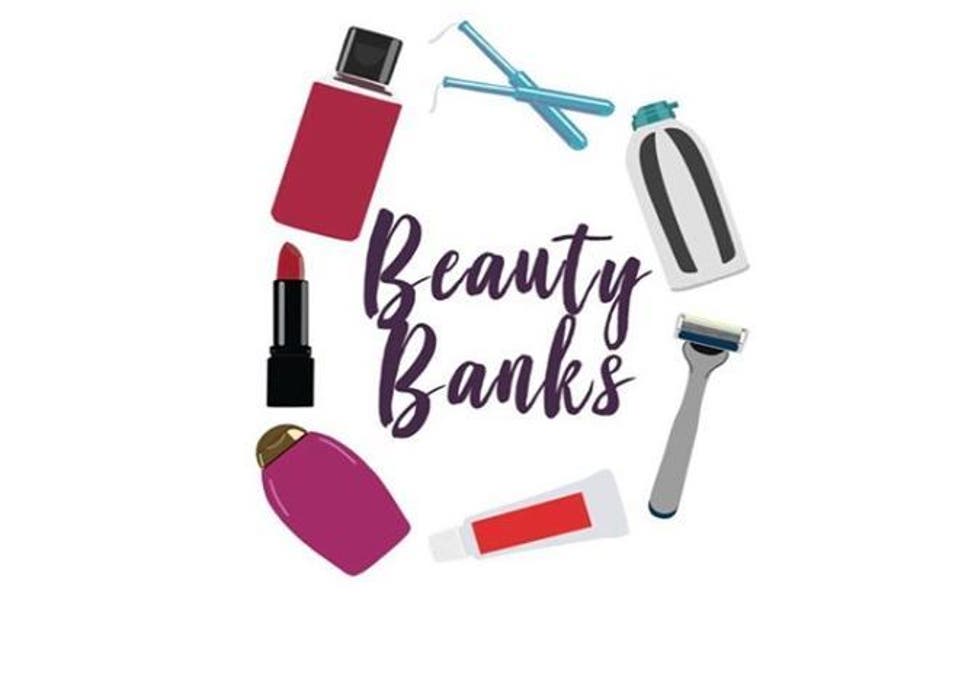 Earlier this year beauty PR Jo Jones and writer Sali Hughes made headlines for their non-profit, Beauty Banks. Beauty Banks is a charity similar to food banks—except it offers hygienic essentials and toiletries to women instead. According to In Kind Direct, 37 percent of the nation had to go without hygiene or grooming essentials. Hygienic poverty is real, and it's time we stopped treating hygiene as a luxury.
When Meghan Markle announced her engagement to Prince Harry, she instantly became influential. Every item she wore—from the publicized engagement to her wedding dress and now to her maternity clothing — has led to sold out items. The media has dubbed it the Meghan Markle effect. Anything she wore produced an increased search for that brand. The Duchess of Sussex has impeccable style, and sometimes breaks royal protocol with her sense of fashion. Meghan had a fantastic year, and I'm sure the Meghan Markle effect isn't going to die down anytime soon.
Diversity and inclusion is a BIG part of Rihanna's Fenty brand. We saw it in her makeup line when she debuted 40 shades of foundation, which led to various makeup brands following suit. Now, Rihanna is killing the game with her lingerie line, Savage x Fenty.  There's something refreshing about seeing models of various sizes with stretch marks, love handles, abs, curves— all walking down the runway wearing the same lingerie.  This, of course, differs from Victoria's Secret CEO's comments earlier this year claiming that plus-size and trans models weren't on the runways because they don't contribute to the "fantasy." Rihanna is a sexually empowering individual. She wants ALL women to feel empowered in their sexuality. There is no fantasy with Savage x Fenty, it's only the reality that everyone is and can feel sexy in lingerie. No exceptions.
There were a lot of questions regarding the 2018 Met Gala. Is religion high fashion? Is it offensive? But besides the questionable theme, there was no questioning whether or not Pope Rihanna ruled the carpet. (Spoiler alert: she did.)
Back in May, the GOAT Serena Williams wore a black Nike catsuit specifically designed for her to the 2018 French Open. The suit not only confirmed that Williams is, in fact, a superhero, it also provides compression that can protect her from the blood clots she's been getting since she gave birth to her daughter. Despite the suit fulfilling medical needs, the French Tennis Federation president Bernard Giudicelli, banned the suit at next years French Open. But that catsuit will always live on in our hearts.
Cardi B has had a spectacular year. She gave birth to her first child, released a double platinum debut album, was featured on a host of singles and delivered on a sold-out Fashion Nova fashion line. Yes, this all happened this year. But one thing we have to give credit to is Cardi B's style. At every event she's been too, she's never made a fashion misstep, even when she was pregnant. Cardi B killed it on the red carpet and award shows. Can't wait to see what lewks she'll be serving next year.
Beauty brands are still struggling with diversity, which is no surprise. But we did see some more diverse faces repping big brands this year: Ducki Thot, Ashley Graham, Naomi Campbell, Imaan Hammam, Adwoa Aboah and more. As always, we still have a long way to go.
There wasn't a time when Trump, his family or those involved in the administration didn't make the news. First Lady Melania Trump makes the news for her fashion style, but not in the best way. Melania visited a children's detention center in Texas, wearing a green jacket that said "I Don't Really Care. Do U?" Despite the fact that the jacket is ugly, it's also insensitive. Hopefully, she'll make smarter choices than her husband.
Virgil Abloh became the first Black Creative Director for Louis Vuitton's menswear this past spring. He's founded the brand Off-White, is friends with Kanye West and designed a "Queen Collection" for Serena Williams.  While Black models have been steadily increasing, the number of Black designers are still very few. But Virgil isn't just trying to a source of representation, he's also using his fashion to bring awareness to humanitarian issues like immigration.
For fashion magazines, September was a good month. We had Beyoncé and Rihanna slaying for Vogue, Slick Woods showcasing her pregnant belly for Elle, Lupita Nyong'o on the cover of Porter and Zendaya killed with cat-eyeliner. These aren't the only black women featured of course. September belonged to Black women with 12 of them gracing the covers of mainstream magazines. Black women are changing the face of beauty and have the industry shook. From Slick Woods pregnant belly to Beyoncé choosing a Black photographer for her Vogue shoot (the first in 126 years), to British Vogue's first black editor-in-chief, Edward Enninful— it's clear that Black women are determined to alter the beauty industry.
As mentioned before Savage x Fenty embodies diversity. Savage x Fenty closed out NYFW with an incredible show, but the highlight was model Slick Woods. Not only did she walk the runway pregnant wearing lingerie, but she was also IN LABOR. Women are strong as hell.
There's a lot to be said about activism in the form of consumerism, but I can't be upset with Colin Kaepernick for collaborating with Nike. Right-wing Nike customers were outraged and called for a boycott. They burned their shoes and cut their socks, while Nike became $6 billion dollars richer.
With the 2018 midterms approaching, voting was everywhere. People were posting links to register to vote under twitter threads, asking potential dates on Tinder if they were planning to vote and of course they made their way to the fashion runways. Christian Siriano showed support for NYS Governor candidate Cynthia Nixon and Prabal Gurung designed "I am a voter." t-shirts. Jeremy Scott even urged others to call their Senators so they could vote no on Kavanaugh's nomination. Voting is now high fashion.
Clothing can be a powerful tool, especially for women. After Trump made a fool of himself on television while in a meeting with House Minority Leader Nancy Pelosi and Senate Minority Leader Chuck Schumer, Nancy stepped out in a glorious red coat. The media dubbed it "Big Coat Energy" and it became so popular that the brand, Max Mara, decided to re-release it.
Skin Positivity activist, Em Ford teamed up with YouTube Creators for Change for the #Redefinepretty movement. In the video she directed, she shows the harmful psychological effects on those dealing with a skin condition and people's reaction to them. The video did reveal something that I'm sure we already know: the industries definition of pretty doesn't help our self-esteem.
In the fashion industry, the subject of fur has always indicted controversy. Whether your vegan or not, animals really shouldn't be killed so you can wear a mink coat in the winter. Earlier this year several luxury brands have decided that they will no longer be using animal fur in their clothing. Not only is it more humane, but it will also lead to better sustainability.
The beauty industry heavily contributes to plastic waste. Beauty brands are now trying to combat waste by using recyclable material, like Herbivore Botanicals and Tata Harper. Beauty is going green.
This year's New York Fashion Week was the most diverse it's ever been. The runways featured 44.8% models of color. There was an increase in Black models, plus-size models, transgender & non-binary models and models of various ages. Brands like Savage x Fenty, Opening Ceremony, Chromat, Pyer Moss and Gypsy Sport promoted inclusivity.
Fenty Beauty's social media marketing is on point. They released a 9 minute YouTube Video with the original HBIC, Tiffany Pollard aka New York. The video is a holiday gift guide so customers can figure out what to buy their grandmother, sister, or uncle for the holidays. The Queen of reality television's commentary is hilarious and looks amazing in the products (She changes her lip color several times). This marketing campaign is a match made in heaven.