Life Hacks, Work, Career Advice, Now + Beyond
4 key things every hiring manager is looking for in your resume
Of course, there's no such thing as a perfect resume - but if I see one more objective on a resume, I think I'm going to barf.
That's not to say I don't value the thoughts of the people who send me their resume.
Their thoughts are valuable and truly special to me, but at the same time the "objective" on a resume usually comes off as more than a little contrived. Anyone who is sending me an objective has the same objective – they want to get paid for what they do, preferably at a higher rate than they were previously.
Unfortunately, if you put that in writing you sound a little superficial, and possibly a bit cold. So instead, I see a lot of objectives about hirees wanting to be fulfilled by a job, to use their special skills in their daily job, and really work for a company they believe in.
I started reading resumes when I was in college. As an English Major, I volunteered as a resume editor, where I sat with students trying to get part-time jobs or full-time careers after college.
Now that I'm out of school – I work as a manager at a tech startup – where I see hundreds of resumes from people who write objectives about wanting to have a fulfilling career – but admittedly just want catered lunch once a week and to sit on a bouncy ball at work.
I understand that this might sound like hiring managers are heartless.
However – for managers of startups, we are inundated with resumes, and often times, it's the resume that stands out that gets our attention.
1. Keep it to under one page. It's possible.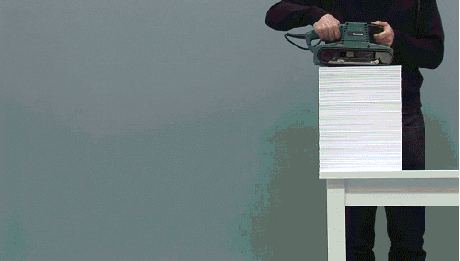 Any resume can be fit onto a single page of paper.
Think of your resume as a highlight reel of your most important, and most relevant recent job experiences. Because most hiring managers simply scan a resume, you want it to be short and easily digestible.
2. Lose the objective. It's not necessary.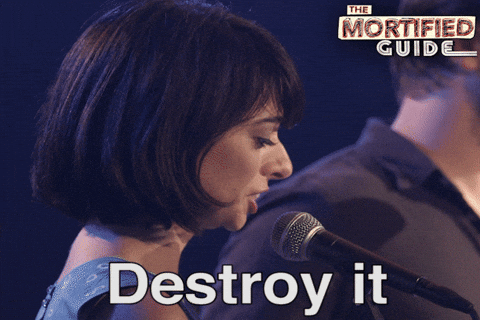 The main reason for omitting the objective is because of the recommended size of a resume. Because a resume should be under 1 page, you don't want to waste valuable space on an objective, when you can be talking about your skills or relevant experience.
 Every piece of text on your resume should be placed on your resume intentionally – don't waste time on any text that does not set you apart. Instead, devote that into your unique and important experiences.
3. Use power words – but don't overdo it.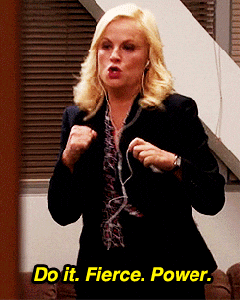 To make your work experience more targeted, you want each job description to be a detailed, bulleted list. The best way to focus on making each entry into that list relevant and hard-hitting is to start them with what resume writers call a "power word. .You can actually google a list of power words if you need help with thinking of what to write.
If your only experience in a job is being a closer at a retail store, you can see how these power words can change the sound of your duties. Instead of something like, "Was a key holder at a department store," think of how "Oversaw the end-of-day procedures for the entire facility, including staff management and product security."
By employing power words, you can change a description of a job from menial, to essential.
4. Highlight your skills. Every single one.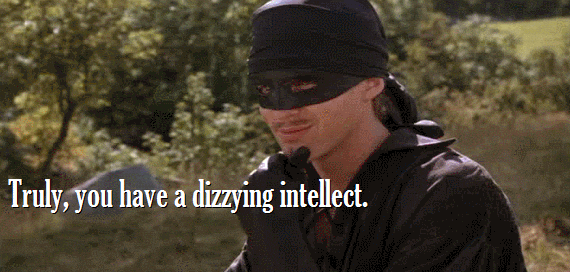 If you have skills that are not apparent in your job history, make sure that they are included in a part of your resume devoted for skills.
For example, during my day job, I don't do a whole lot of writing for publication. However – past experience has given me a familiarity with AP Style and SEO, which can be a selling point for some side gigs I apply for. Make sure you have a small section devoted to these misfit skills. Showing you have familiarity with Photoshop or web coding should be on a pedestal – make sure you allocate space for it!
Writing your resume this way might feel like you're writing under false pretense. You might feel like you've put too much emphasis on a simple part-time job – or that the HTML you studied to make your Myspace page really isn't a skill. However, it's important to remember that your resume is your opportunity to bring additional value to any job you do. The most valuable thing you can give anyone is your time.
If you gave an employer your time, whether it was in food service, retail, or a non-profit, it has value.
Make sure your prospective employers know and understand that value – because the work you've put in before goes perfectly with the work you're setting out to do now, no matter the industry.
 I understand that a ton of work and heart goes into writing your resume, but trust me, these tips will take your resume to the next level. Happy job hunting!