Love, Life Stories, Weddings
I had to fight the Desi community to wear a hijab on my wedding day
Deciding to wear a hijab on my wedding was a decision everyone was against.
The hype around a wedding in Pakistani society is unreal.
It is as if the entire world is waiting for that one event of your life and your whole upbringing leads up to it. The multi-billion dollar wedding industry is huge, comprising of thousands of designers, makeup artists, jewelers, and photographers. And they all come at a hefty price. Everybody is racing to get that dress from that one top-notch designer. Bookings are done a year in advance for the best makeup artists.
The bride needs to look perfect the setting has to be magnificent and the pictures should be enough to share on your facebook for the next few years.
But what if the bride wishes to wear a hijab? Hide her beautiful locks on the big day? GASP. 
Is it really that unfathomable? Yes.
You'd think in Pakistan, a Muslim country, this would be more common, but it really is not. Even people who wear the hijab generally don't do so at their weddings due to cultural standards of beauty.
"How are you going to look beautiful without your hair showing?"
"The jewelry must show. What is a bride without showing off her earrings and necklace?"
"Your face will shrink if you wear the hijab and your makeup won't even look that good". 
This is what you would expect to hear if you ever decide on announcing to your family that you plan on wearing a hijab on your big day.
This concept of what an ideal bride should look like is set in stone, and I had to fight quite a lot to get my way and go against the norm. It's interesting: this idea of the perfect bride with a heavy outfit, flowing locks of hair, jewelry, hands full of henna and a few pounds of makeup.
Anything not following that pattern is seen as scandalous. 
People kept asking me, "Isn't it okay if you let go of the hijab just for a day?" I was adamant on not doing so. How does one fight for their personal right to wear whatever they want when everybody around them is in opposition to it?
After ignoring most of the snarky comments passed on to me by relatives and friends, I started the hunt for the perfect style of hijab for my face and was intent on looking as fabulous as I could.
Finding a hijab stylist was not easy.
After a lot of Instagram hunting, I found one who was just perfect. With tonnes of heavy work on my bridal dress carrying an additional layer on my head was tough. There were quite a few pins inserted onto my head so my scarf would not fall off.
There was a lot of pressure on me because I wanted to show people that beauty comes in many forms. 
In the end, I looked beautiful and I loved it.
I did hear a few oohs and aahs from the crowd, but there were also people who admired my courage to wear the hijab and told me so.
I couldn't be happier.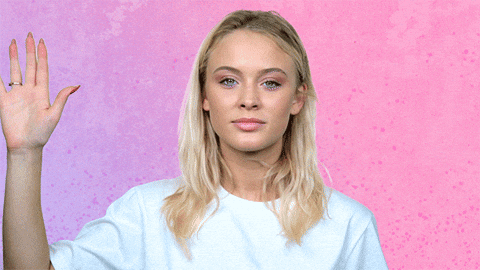 I wonder how we have reached this stage of extravagance. These cultural standards are so different from our religion that it's astonishing. Islam encourages the simplest of weddings, no burden on anybody. Feed a few loved ones and the poor. That is all.
In the end, it's all about confidence. Wear what you want on your big day and don't let anybody tell you otherwise.