The ways people engage with information and entertainment are changing. However, two things remain true: there's nothing that can beat old book smell (yet) and having fun isn't hard with a library card. Libraries across the U.S. are ramping up their tech game to stay relevant and useful to the communities they serve.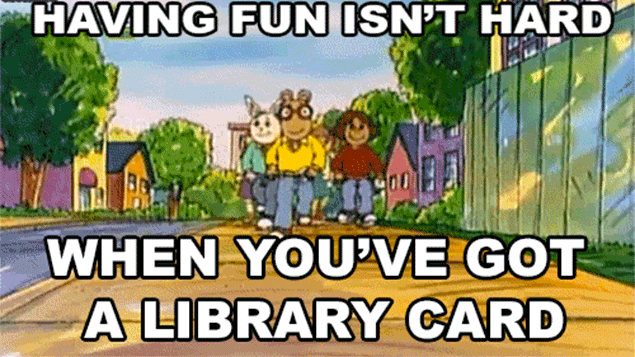 Every library is different, but here's a rundown of some popular and game-changing offerings.
1.Overdrive
Overdrive is an ebook and audiobook app. It has changed my life. Typically a rule-follower, one of my only memories of getting in trouble as a kid was in second grade when I got in trouble for (not so) stealthily reading at my desk during a math lesson. (In my defense, I was at a crucial point in Harriet Tubman's journey to freedom!) I still want to read books at my desk instead of doing work and with the Overdrive app, now I kind of can! Data-entry is significantly less boring when you've got a murder mystery unfolding.
The app works just like the library in that you check out audiobooks and ebooks for a limited number of days and can return or renew them. If the book you want isn't available, you can just request it and then as soon as it is available it's automatically added to your shelf.
2. Flipster
The Flipster app offers users access to best selling magazines. You can catch up on soaps or the latest in architecture all from your mobile device and all for free (yay taxes!). You can even download a few before your next flight so that you won't be (as) tempted by the gift shop closest to your gate. More room in your carry-on and more money in your wallet!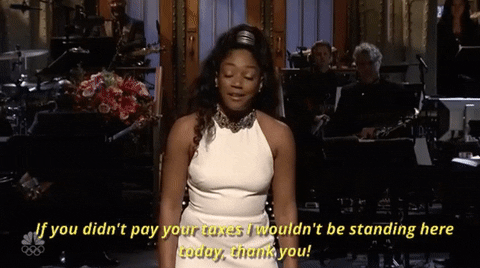 3. Bookshare
Bookshare is an amazing app helping individuals with reading barriers access literature. It's an ebook library for people with dyslexia, learning disabilities, visual impairments, physical disabilities, and other reading barriers. Users can listen to audio, follow along with highlighted text, or read extra large font from computers, tablets or mobile devices. In addition to being offered by some libraries, it is also free for all U.S. students and offers discounts in other countries.
4. Pronunciator
Pronunciator is a language learning platform that's accessible via web and mobile. You can watch videos, listen to audio or even tune into live 30 minute classes taught weekly.  It makes world (language) domination possible with curricula in 87 different languages.
5. Lynda
For lifelong learners, Lynda is an online education platform that has classes and courses for developing business, tech and creative skills. You can learn to code in different languages, develop graphic design skills, and train in digital marketing all from the comfort of your couch. This site is perfect for recent graduates realizing that they need to beef up their resumes or for folks looking to explore a new trade. It's run by Linkedin, so if you complete a course you get a LinkedIn certificate for potential employers to see.
6. Kanopy
This streaming service is dedicated to indie, classic and documentary films. It's available via the web or app and is exclusively accessible with a library card. This is your opportunity to be classy as heck on a small paycheck. Here's another freebie: try using these phrases to sound like you know what you're talking about when discussing all of the intellectual films you'll be watching with your friends.
"It lacked verisimilitude."
"[The director]'s choices were refreshingly naive."
"Whom"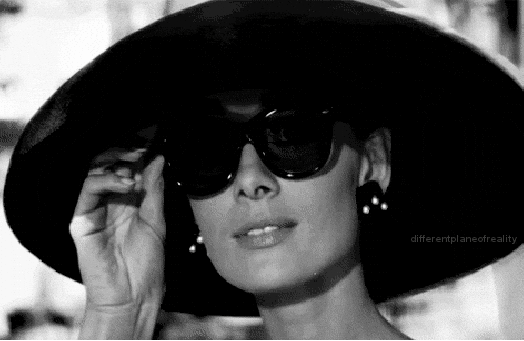 7. Hoopla
Hoopla is also a streaming service, for both movies and audiobooks, available via web and mobile. Some phrases for discussing content streamed on Hoopla:
"It was okay."
"I really liked it!"
"Who?"
8. Online Newspaper Subscriptions
One Christmas I asked my dad for a subscription to the New York Times only to find out approximately one week later that I could get the New York Times for free via my local library. I felt very silly but now you don't have to! Many colleges and universities offer free access to various publications, not just academic journals. Also, some libraries that don't offer outright subscriptions have digital passes that work for a limited amount of time from your home, so be sure to ask.
If you weren't already a library nerd, you now have 8 more reasons to join the club. At the very least, be sure to check your local library before spending cash on the internet! And if you don't think you'll ever use your library resources, make sure to get a card anyway, it helps ensure that libraries will stay around for anyone who may need it in the future.