Love + Sex, Love, Advice
7 do's and don't's of dating more than one person at a time
It turns out the secret to finding love isn't committing too fast, but dating more than one person at a time.
In our current day and age, monogamy is the norm in most Western societies. Monogamy is a valid lifestyle choice, and many people feel comfortable dating only one person at once.
Many others, however, prefer ethical non-monogamy.
This is a blanket term covering different types of relationships in which some or all participants have multiple marital, sexual, and/or romantic partners. In other words, any type of consensual and thoughtful romantic or sexual setup outside the realms of monogamy. And it can be a viable choice for you! It's time to destigmatize the concept of a multiple-partnered-lifestyle, as long as things remain honest, ethical, and safe.  
This spring, I took a dive into the world of non-monogamy, dating five men at once. Through some trials and tribulations, I came up with a helpful guide for choice-craving women to ethically date multiple people at once.
1. Do be honest.
If you're looking for something casual, say it! If you want to continue to lead a multiple-partnered lifestyle, say it!
Communication is key if you're serious about maintaining multiple relationships at once, whether they're casual relationships or something a little more serious. It's great to explore your options, it's just not okay to lie about it.
2. Don't make promises you can't keep.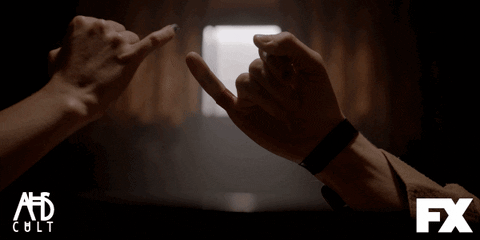 Don't bring up exclusivity, don't pitch visiting your cousin's graduation in Chicago this November, and don't yell out "I love you" during sex – unless of course, you really mean it.
Be upfront about your intentions.
3. Do take your time getting to know each person.
Getting to know people should be fun. I know it's hard to avoid thinking what you could potentially be doing with each suitor a year from now (what's their opinion on the name 'Audrey' for a girl?), but breathe in, breathe out, and do your very best to stay in the present moment.
Take your time learning about the people you are electing to spend time with! Dating's a great way to do extraordinary activities you normally wouldn't. Let these meetups be an escape from the grind, not an addition to it.
4. Don't mix it up.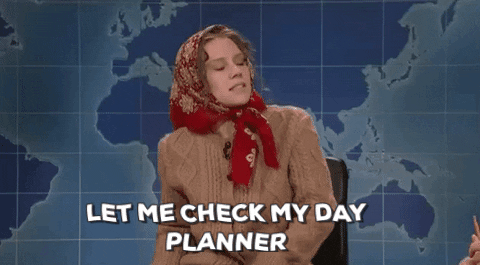 Don't text Fred about your reservation this Friday, when he's under the name "Patrick." Even if you've followed rule #1 and were honest about non-monogamy, you don't need to add fuel to the jealousy fire by rubbing each suitor's face in it.
We all think we're smarter than the fable of the girl who texted evil comments about a person to that same person, and yet if you're dealing with two parts fatigue mixed with one part "all these men have the most generic names on the planet," then you're bound to mess up. Keep codenames, keep a calendar organized by color, and keep it all private.
5. Don't assume they're not doing the same.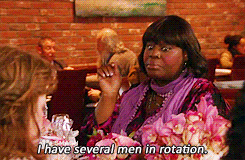 Just because Jared texts you once every thirty minutes and bought you an Arrested Development mug does not mean he's solely dating you! If you've pitched the idea of non-monogamy to your partners and they've okayed it, it's important to have a conversation about your partner's intentions. Looping back to point #1, honesty is 100% essential for developing a healthy and ethical non-monogamous relationship.
And jealousy is a normal part of having multiple relationships.
But that doesn't mean it has to consume you or cause you to take action. And of course, if the burn is too fiery, it may be time to have a dialogue with your preferred mate and talk about giving a one-on-one relationship a try.
6. Do use protection.
I'm not gonna tell you whether or not it's okay to sleep with more than one person at once. That's a call you have to make for yourself. But I am here to lecture you about protection like a hip NorCal single mom.
Until you've had an in-depth conversation with your partner(s) about who's sleeping with whom, wrap it before you tap it.
7. Do schedule time for yourself.
It's easy to get caught up in the aforementioned color-coded calendar filled with drink plans, dinners, sexcapades, and wine sipping on the Barnsdall Art Park grass (go ahead, steal my place, I'm handing it to you) once you've committed to non-monogamous dating.
Don't let it all become homework! When you need to take a night for yourself or your friends, by all means, take it! Get some Epsom salts, light a candle, and craft your breakup message while lying in a pool of bubbles. It's cliché to say, but if you love yourself above all else, you can see non-monogamous dating for what it should be: an adventure.
It's a big ocean out there with a lot of fish. Have fun, get messy, and remember to be upfront.