Bollywood films deserve their fair share of flack. I get it. They can be gratuitous cinematic fluff, sometimes a little more than a predictable romance with catchy dance numbers. Don't even get me started on the melodramatic fight sequences with indulgent close-ups of a buff actor's pecs. There's a lot of garbage cinema being produced, to put it frankly.
But every once in a while, a film comes out that restores your faith in the entire cinematic operation. Bollywood redeems itself. A film that you actually enjoy is made, one that you can re-watch on Netflix every time you're sad. And it's those films that are single-handedly trying to save Hindi cinema.
1. Queen (2014)
What's it about? An awkward homely girl is dumped the day before her wedding and is heartbroken. She decides to go on her honeymoon alone anyway because she's been obsessed with going to Paris since she was a child. Cue an hour and a half of hilarity, hijinks and heartwarming fun.
Reasons to watch: It's basically Legally Blonde-meets-Sex and The City: The Movie. Except with even more girl power, Kangana Ranaut's excellent comedic timing, and a banging soundtrack.
2. Margarita, with a Straw (2014)
What's it about? 19-year-old Laila is a college student who loves music, writes lyrics and has cerebral palsy. The movie delves into her experiences with self-discovery, romance, sexuality, and independence.
Reasons to watch: Visible disabilities like cerebral palsy are not often featured in films, particularly not those in Bollywood. Directed by Shonali Bose, a woman who grew up alongside a cousin with cerebral palsy, and with Kalki Koechlin playing the lead role, the film touches upon living with disabilities with sensitivity and nuance.
Also, the director made a serious attempt to hire actors with cerebral palsy and blindness. Eventually, she had to concede to the lack of actors with disabilities in India, especially those willing to do sexual scenes, but the attempt is commendable.
3. Dear Zindagi (2016)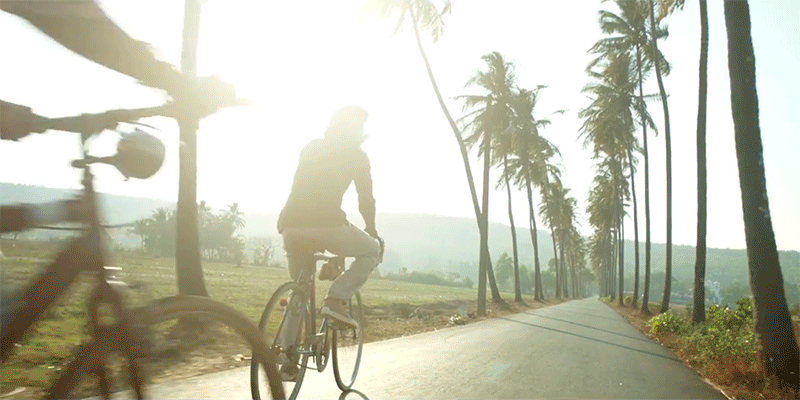 What's it about? 24-year-old Kaira is a cinematographer who loves what she does and is kicking off a great career. She's also kind of a bona fide mess, whose life has decided to fall apart. Then, at what feels like the lowest of lows, Dr. Jehangir Khan crosses her path.
Reasons to watch: It is a healthy mental health representation in a Bollywood film! Pure, healthy female friendships! Serious conversations about therapy and mental health! Self-love as the ultimate goal!
4. Dil Dhadakne Do (2015)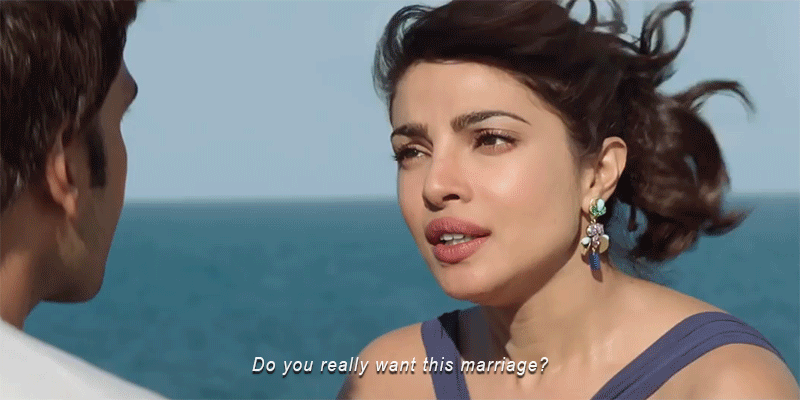 What's it about? It's essentially a family going on a cruise with their closest friends to celebrate Mr. and Mrs. Mehra's 30th wedding anniversary, but it's also so much more. The film is about love and relationships, in the simplest, most complex and often hilarious forms.
Reasons to watch: The film may seem like one big party, but character dynamics are nuanced and delightfully complex, particularly touching upon issues that the youth face every day. It's also told from the perspective of the family dog, which is kind of the best thing in the world.
5. Kapoor & Sons (2016)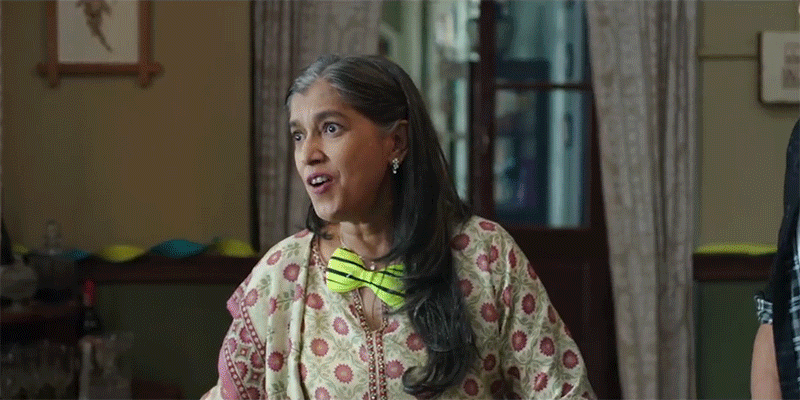 What's it about? A family drama about two estranged brothers coming back home because their grandfather is sick. It's a messy rollercoaster ride of emotions—which is exactly what familial relationships can be like.
Reasons to watch: As a somewhat more serious counterpart to Dil Dhadakne Do, this film dissects the little imperfections that linger in familial relationships. It's an interesting look at the intricacies of a family: the good, the bad, and the definitely messy.
6. Pink (2016)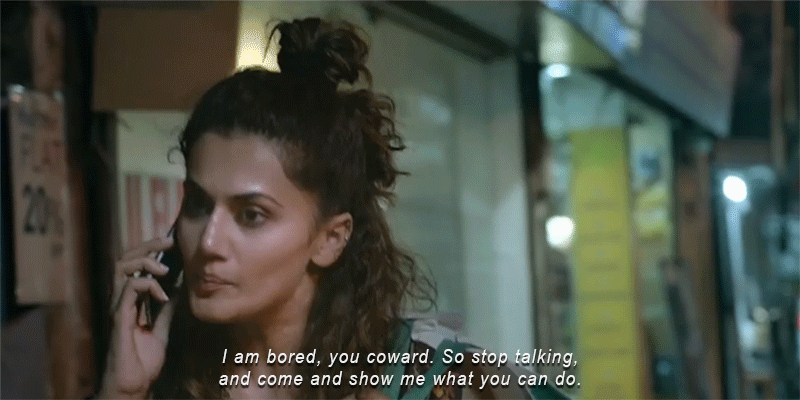 What's it about? A courtroom drama featuring three single, independent girls who get involved with a few men and find themselves in hot water. The film is a dark, arresting thriller that focuses on the perception and treatment of women and how the law treats them.
Reasons to watch: For a film industry that considers stalking and harassment romantic, conversations about consent are both rare and incredibly important. Pink has no scruples addressing major problems faced by women that are so casually swept under the rug and minces no words with what it says.
7. Hichki (2018)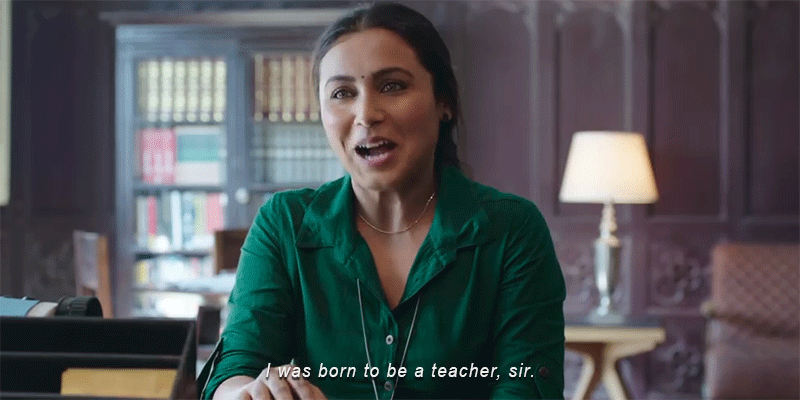 What's it about? A young woman with Tourette's Syndrome returns to her alma mater as a teacher and is assigned to teach the most problematic class. She decides to give it her all, by persisting and inspiring her students (in the least inspiration porn way possible).
Reasons to watch: Disability visibility in Bollywood films is a rare and wonderful thing, especially in a female-centric film. Throw in some honest critique of the educational system and a charming performance by Rani Mukherjee and you've got yourself a winner.
8. Veere Di Wedding (2018)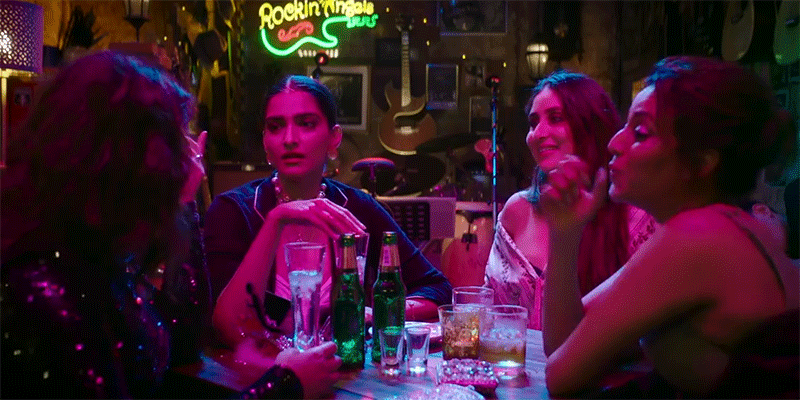 What's it about? A girl gang! That is four best friends who have grown up together and call each other veers (brothers). They flock back together in adulthood for the marriage-averse Kalindi's impending wedding. In the process, they wade through the turbulent waters of adult relationships, knowing that they have each other's backs.
Reasons to watch: Do you know how rare it is for there to be a film led by 4 women with no famous male actors, much less in Bollywood? Very. For that film to portray desi women realistically – including sex, filthy cursing, unconditional love and support and shameless humor – is something phenomenal. Plus, several male reviewers have problems with the stance it takes against the patriarchy apparently, so you know it's good.