For a generation that grew up through the digital evolution – from Walkman to portable CD players to iPods to smartphones – music has always been an integral and accessible part of our lives.
Music often speaks where mere words don't suffice and it can speak volumes. A good song can sometimes say exactly what you need to hear in a moment, giving voice to our own mess of emotions. The boyband phenomenon is a curious part of this. Mostly because they are not often known for being particularly poignant, despite having fun, catchy music.
That's partly what makes the BTS invasion so interesting: even though BTS qualifies perfectly as a boyband, their impact on to our generation is inescapable.
Unless you've spent the past year or so under a rock, you've probably heard of the Korean group Bangtan Sonyeondan, a seven-member group that is not-so-secretly out for world domination. (I'm joking—mostly.) Their latest album dropped at the beginning of the summer and they're everywhere these days.
BTS isn't a new group, though. They've been around for five years now, making great music from the beginning.
But the response to them has definitely changed recently.
Suddenly, they're being hailed globally as "the biggest boy band in the world" — no Korean or K-Pop attached. For a band that sings and raps mostly in Korean and has only one member fluent in English, this scale of global popularity is an insane achievement. Whether you, like me, were introduced to them by a friend or you encountered them randomly on the internet, it's hard to escape the hype. And it's no mystery why.
As artists, they seem to be defying the quantity-to-quality ratio by consistently churning out both, and even the language barrier proves to be a negligible obstacle. Diligent translators in the fan army constantly produce translations for the band's constant stream of content.
Fans of BTS's music span from John Legend to John Cena.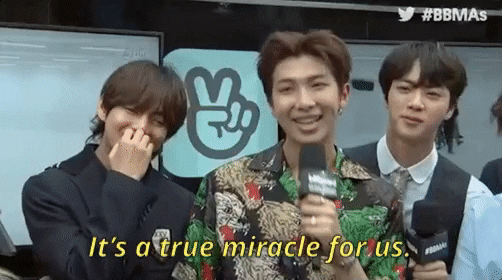 What sets the septet apart is that their music is created with significant input from the actual band members rather than industry professionals. In a world where popular music is usually characterized by company-produced generic lyrics, pop beats, and love songs, BTS dare to be different. A single message prevails throughout their oeuvre of work, no matter what the individual album's theme is.
BTS are not saying bye bye bye, they don't want it that way and they don't think you don't know you're beautiful. No, their message is much more universal: love yourself.
Frankly, that's unexpected, especially for a boyband that is essentially classified as K-pop. Yes, they're great dancers and vocalists, but that is to be expected. Many actually consider the genre infamous for its formulaic sound and reliance on aesthetics, which means that BTS's storytelling technique and diverse subject matter stand out.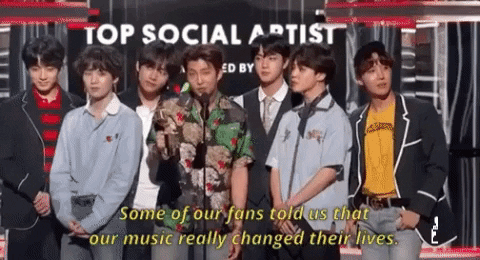 They're not just singing about sex or finding love or what they find attractive in a girl.
No, BTS address subjects like the education system, social conventions, individual ambition and expectations, self-love, capitalism and criticism.
Their chart-topping single Fake Love, for example, tackles the importance of being true to oneself when it comes to love. Another example is their latest single, Epiphany, which focuses on loving yourself, despite your imperfections. Subjects like these are unconventional in mainstream music, but they're also incredibly important to this audience.
For a lot of millennials, identity has become something we actively question and consider. The fact that BTS fit into this narrative – that they too are young millennials questioning identity and writing good music about it – is an integral ingredient in the recipe to their success.
And it does work. With verses rich in metaphor and meaning, the quality of their work speaks for itself beyond the language barrier. Countless fans across the world attribute the band and their music to actively helping them deal with personal difficulties and mental health issues.
Their impact speaks to and for this generation.
They are now creating music that is gender non-specific and consulting feminist feedback for their lyrics. Members of BTS have shown repeatedly that they are willing to learn from their mistakes and improve constantly, an effort that stands out particularly when it comes to their racial awareness.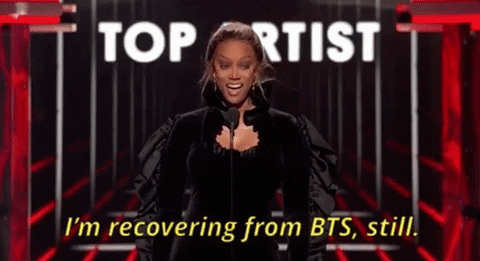 The resulting package is definitely a group that has redefined what the label of "boyband" entails. BTS go above and beyond that, creating music that speaks to people of every age and identity.
Their discography definitely comprises of some major jams, but it also has something important to say. BTS means more than cool music: it's seven average dudes from Korea who are speaking to people around the globe.
And if that isn't the essence of globalization, I don't know what is.
https://thetempest.co/?p=87384