Not to brag, but I've been in therapy on-and-off for the past 17 years, starting from when I was seven.  While not every therapist I've met was right for me, I learned lessons from each of them. They're lessons that I still take to heart today. 
1. There is a link between chronic pain and mental illness.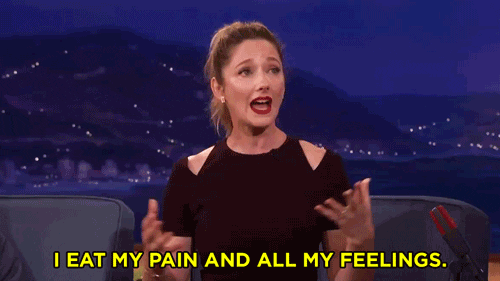 In high school, I met a therapist who was the first person to point out the very real link between chronic pain and mental illness.
It seems obvious, but I hadn't realized just how much the two connect. As someone who has suffered from juvenile rheumatoid arthritis (JRA) since age 12, it made sense. My therapist helped me to understand my mental illness, even giving it a name: generalized anxiety disorder and clinical depression. Additionally, she helped me recognize toxic situations in my life that I didn't even realize were affecting me.
A therapist can often provide a fresh perspective to help us see things in a new light.  Realizing the links between different aspects of my life helped me start making sense of my problems.
2. Group therapy is not for me.
In college, my options for therapy were limited. Between juggling my classes, my job, my social life, and my chronic illness, I was quite overwhelmed. There were resources available on campus, so I attended group therapy for anxiety management. I learned that group therapy wasn't for me, at least during that time in my life. There are a bunch of different options for talk therapy,  and some may work better for us than others.
After college, my life drastically changed. When my autoimmune disease led to complications, we decided I needed a bone marrow transplant sooner rather than later. I was dealing with a blood disease called Hemophagocytic Lymphohistiocytosis (HLH). That January, I was admitted to the oncology ward and I felt myself spiraling downward. 
3. You won't connect with every therapist.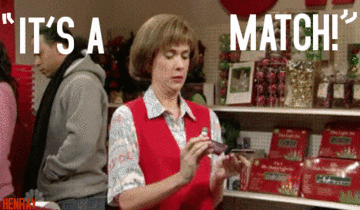 There was nothing fun about living in a hospital while undergoing chemotherapy.
The physical toll it took on my body seemed almost incomparable to how my mental health declined during this time. The hospital provided me with a psychiatrist, but I was struggling to connect with her.
Maybe it was my rapidly deteriorating mental state, but I just couldn't and wouldn't talk to her.  The hospital then provided me with another therapist. He was a young dude and the first person to introduce me to podcasts, which I now love. Although he was great, he wasn't right for me. I made my dad 'break up' with him for me via text message.
Not every therapist will be the right match. It can be discouraging to make an effort to see a therapist, only to find you don't vibe with them. I always encourage people to try a few sessions to see if there's a connection. Or, if you have the option, try out different therapists to until you find someone you're comfortable with.
4.  Plan three activities a day.
After my discharge from the hospital, I lived with my dad during my 100-day post-op recovery. The days were long and I was struggling to feel anything but hopeless.  It felt like I would never be healthy or free.
I saw a therapist twice a week as I desperately sought the will to keep going. She taught me to plan three small activities per day.  Whether going outside for five minutes, painting, journaling, or reading, I needed the structure. This broke up the endless bleak days and helped make me feel a little more like a real person.  When I feel especially depressed and unmotivated, I still use this strategy to manage my time.
5.  Keep going. Now that the days of hospitalization are behind me, I've found a therapist who I connect with really well. With a fresh diagnosis of PTSD, he helps me restructure harmful patterns of thinking.  I commit to seeing him once a week to keep my emotional state in check, even when my depression seems at bay. This is immensely helpful for coping with the stress of day to day life. I have to keep going to maintain my progress. Therapy is hugely helpful, but it's not something that will work overnight.
On my road to manage my mental health, I've gained valuable insights from every therapist I've met.  Each experience provided me with different perspectives, suggestions, and small comforts that continue to help me cope to this day.