Muslims all over the world have collectively been fasting the month of Ramadan for over 1400 years now, and it remains a struggle in so many ways – which is probably the point. However, with great struggles come great lessons that can change us for the better and keep us equipped for a balanced life. So let us not only survive this Ramadan but take a step closer to emerging better from it than what we were before it started.
1. Let the mind speak to the body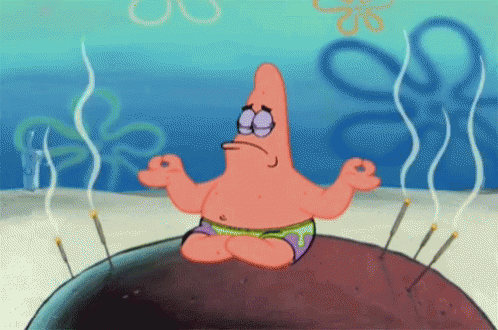 Not only is there a special emphasis on refraining from negativity during Ramadan – there simply is no room for it when your mind understands that your body will not be providing the energy for it. Negative thoughts are easier to throw to the wind in the spirit of the Holy Month, and when you just know that you cannot hold onto them because they will hold you back in the most basic of functions by taking up your energy. The body will tell the mind that there will be no elbow room for a vortex of saltiness and the mind will tell the body to reserve its stores for only the best and basic actions. Energy spent towards giving is more rewarding and hopefully less draining.
2. Do not let cravings win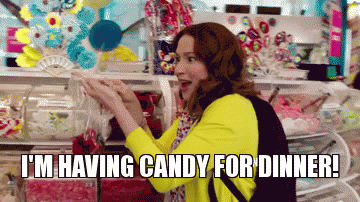 Take the power back. You know very well that by the time you break your fast, you will not want Sonic and Taco Bell as bad as you wanted it an hour before Iftar time. Write down your cravings or try to remember them so that after you break your fast you can laugh at how insignificant the need for those foods has become. Many things in life seem so important when they are out of reach, and cravings during Ramadan exemplify that issue. You know deep down that all you need is a date, a sip of water and that first bite of a crispy samosa – and that's probably true for a lot of other things in your life, too.
3. Remain mindful of other sources of consumption
There is always more to a fast than not eating – it's about thoughts and actions, and those are always influenced by what we're absorbing. During Ramadan, many people try to limit their exposure to the less savory elements of our society – sex and violence are prime examples – and so cut out music or clear certain types of songs out of their playlists. Changing the kinds of show and movies you watch, or skipping them altogether, can also be helpful because that time may ultimately go towards something more productive. At the same time, it's important to stay informed about and empathetic to the many people in the world who need our help and prayers.
5. Don't feel like the odd one out in the western hemisphere A happy "Not Even Water" month to you. I know the struggle is real when it comes to trying to explain to peers in non-Muslim majority countries why you're not eating, or only functioning decently at odd hours. Some deeper spiritual questions can be even trickier to answer when people don't understand the norms you're emerging from. You suddenly feel more different than ever from your peers because of all the nuances you're carrying with you. How do you talk about what you're up to during Ramadan without sounding self-righteous, mystical, or self-punishing? How do you explain it all while covering your mouth so they won't get a whiff of your "fasting breath"?
First off, remember that if you let yourself feel distant and different, others will perceive you as so. There is something mystical about what you are doing, so let people make of that what they will. Your faith and your fast are a part of you and only make you more of the human that you are. If it is okay for the people around you to be who they are and celebrate what they believe in, it is okay for you too, and it is enough that you know that.
Secondly, remember that it's good for people to ask you questions, especially if they are ones you yourself have yet to be able to answer – it will push you to learn more. If you're getting cranky during the day, or just need an emotional break from having to explain your beliefs and practices, gently suggest texting, calling or FaceTiming later if your peers want to have a conversation about anything or have more questions about Ramadan.
6. Find your family, and appreciate them
There are plenty of us who are at school or work far away from the homestead, and it can be rough to finally reach a time of year where you get to celebrate something you believe in, but there is no one to celebrate with. If you are lucky, you have found a family with the friends you do get to be around. Meanwhile, try to look at the bright side: at least you get to decide the menu for Iftar and Suhoor! So if you do decide to succumb to the allure of Sonic, there's no one around to try and force a salad on you. But you also learn to appreciate time with family even more, and from that point on there is no Eid or Ramadan with family that ever goes to waste – simply being around the people you care about is the celebration in itself. Yes, the truth can be corny.
7. Lend a helping hand in the kitchen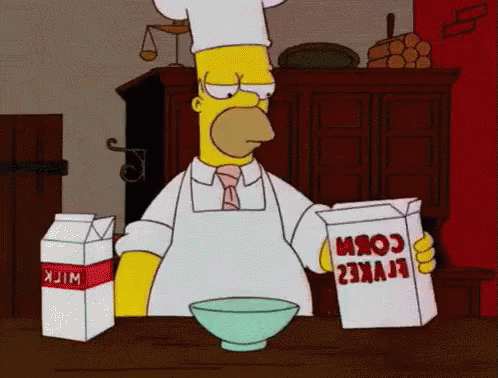 If you're lucky enough to live with friends and family who are also fasting, then roll up your sleeves and lend a hand preparing the Iftar and Suhoor meals. You are not the only one fasting, so why should only one person be working on cooking and cleaning in the house? Helping in the kitchen is just cooking meals, it is also sticking around to clean up, even when you're exhausted and all you want to do is lie down until it's time to break the fast. Everyone will be tired but we can all ease the burden on each other bit by bit.
We may not realize it, but the short month of Ramadan makes us stronger, more compassionate, and more disciplined in the long run. There is no way to standardize and measure these things, but that we seek within ourselves a deeper strength for at least this short period could be enough in the life we live.