Gender, Race, Wellness, Inequality
5 treatable diseases that are a death sentence for the poor
If healthcare was truly understood as a a human right, we would not have a world full of people dying unnecessarily.
To put yourself in the shoes of a poor person requires an understanding of every aspect of his or her life.  Those who continue to think the poor are lazy or just do not want any social mobility, fail to understand the different areas of life that are magnified by poverty. Healthcare is especially one of these areas, and the answers are not always more buildings, fancy gadgets, and doctors with lucrative charges that are out of reach for the poor. The answers are people who collectively care enough to make sure those around them are guaranteed the right to health.
This is something that the field of public health is now helping to mobilize.  Anyone who wants to still believe that the privileged – whether economically, racially, or socially – are not responsible for ensuring that we all have affordable, effective healthcare clearly do not understand the rate at which people continue to die of preventable issues. According to the World Health Organization, these are some of the disease areas that are magnified by poverty. The shameful reality is that most of these are treatable and preventable, but the poor still continue to either die of these diseases or become poorer trying to stay well.
1.  Tuberculosis
Tuberculosis (TB) has been around for centuries. It is treatable, but the treatment is intense and difficult to maintain for many patients. Hence, the WHO developed the concept of DOTS (Directly observed treatment, short-course) in lower and middle-income countries to ensure people take their medicines every day. Unfortunately, we live in a time where bacteria have become smarter, and therefore resistant to the drugs we use to get rid of it, and TB is no exception. Multi-drug resistant TB (MDR-TB) treatment has become more difficult and if you are poor, to successfully be treated is quite an uphill battle. In many cases TB is a death sentence because treatment is too expensive.
2. HIV/AIDS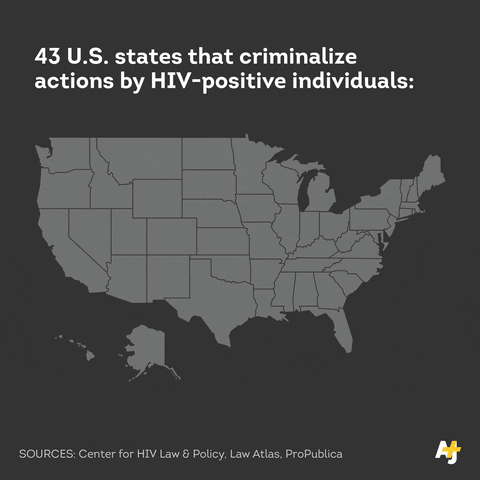 At one point in time, to have HIV was basically a death sentence because medicines were way too expensive, especially in the countries most affected by the disease. If you do not believe activism cannot create change, then you should learn more about how people raising their voices did so with the HIV crisis. That said, the world is still not kind to people who contract HIV/AIDS. The social stigmas remain – too many people think it only affects men who have sex with men and intravenous drug users. However, while these remain high-risk populations, we still live in a world where people are afraid to report or are not able to find treatment or testing in some places.
3. Diarrhea and pneumonia
In a previous post I wrote about public health, I talked about how too many children under five-years-old die from diarrhea. In fact, it's the 4th largest killer of children in the world. While there might be oral rehydration solution (ORS) treatment, we tend to forget the root cause: undrinkable water. Bad hygiene combined with little to no access to drinking water and/or no treatment of extremely dirty water is a major systematic failure. It is like saying, "Screw all of you, and stay sick for your whole lives simply because you live in this neighborhood."  I still do not understand how we live in a world filled with technology, but cannot even ensure a child doesn't die from such a preventable illness. Nothing about it is excusable.
4. Malnutrition
Not only can lacking clean water cause the life of the poor (especially children) to be miserable, so can the lack of food, or lack of any food with nutritional value. Malnourished children do not necessarily just look skinny to the bone.  Being hungry seems unfathomable to most of us, but it remains a reality.  Yet, when most of us think of malnutrition, we think of stick-thin children or ones stunted in growth. While that continues to be true, malnutrition also means getting food in the stomach, but not the right nutrients to live a healthy life. So, yes, even the obese can be considered malnourished – especially the poor in countries like the US and Australia.
5. Maternal and/or child mortality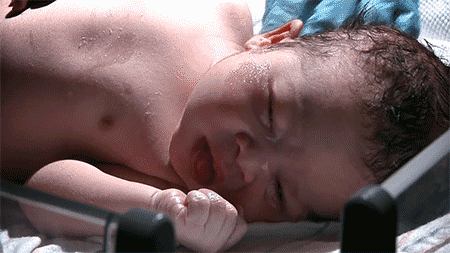 Before medicine advanced in high-income countries, it was not uncommon for women to 1) have many children, 2) lose their child upon delivery, or soon after, and/or 3) to die themselves. Those days are long gone for many in developed nations, but in poor countries, many women still continue to die from childbirth. Reaching a hospital for many of these women remains excruciatingly difficult.  More importantly, even if hospitals were built, the availability of trained doctors is little to none. Hence, women die because the human resources are not available to ensure safe delivery. Fortunately, safe delivery can be possible with well-trained community midwives at home or at local health centers (excluding high-risk pregnancy cases).
For too many people around the world, health remains a distant dream that robs them of a  life of dignity. Understanding class, social status, discrimination, and so many other social justice issues surrounding health helps us look beyond the doctors and medicines, and at the systems that perpetuate these (many times very silent) human struggles.