There's something about painting your nails that's the ultimate statement of self-love and care.
Truth be told, though, that it's harder to do so when it comes to making sure that the nail polish you choose is halal, cruelty-free, non-peelable, and wudu-friendly.  On top of that, how many nail polish brands say they're water-permeable and vegan, but end up being absolutely horrid quality? So here's a little love note to my fave new obsession, 786 Cosmetics.
It doesn't have any formaldehyde, toluene, or DBP chemicals, it's vegan, and, most importantly, it's not tested on animals and is all around cruelty-free. There are so many cosmetics that test on poor helpless animals, and I will not support that by purchasing their products.
I couldn't resist: I've gathered up ten of their nail polishes that are totally irresistible.
1. Kashmir is the shade that'll turn everybody's heads. 
Ugh, so pretty.
Get it now for $13.95.
2. A few swipes of Dubai will give you some brightness in your life.
Obnoxiously sweet, obnoxiously shimmery, obnoxiously tempting.
Get it now for $12.95.
3. A little bit of Petra is every minimalist's dream come true.
She looks so incredibly fierce, and those nails are the cherry on top of one hell of a badass.
Get it now for $13.95.
4. Your day will always be Insta-perfect with a dose of Granada.
This color shouldn't even be legal. It's so beautiful.
Get it now for $12.95.
5. Cairo is a whole bowl of vanity candy, for sure.
Who needs chocolate when you've got it delectably painted on your nails?
Get it now for $9.99.
6. Abu Dhabi will give your cruelty-free mani a serious pop.
I can tell exactly where the inspiration came from – Abu Dhabi's gorgeous mosques.
Get it now for $13.95.
7. Lahore keeps it simple with some straight-up killer shades.
How about blue-la-YES!
Get it now for $12.95.
8. Some Fez for the best of both worlds: the sky and sea, all in one shimmery polish.
If dolphins had nails, they'd totally paint them this color.
Get it now for $9.95.
9. Some Istanbul polish with vibrant color to show everyone that you're fancy AF.
It's giving me all the feelings and I need it now.
Get it now for $13.95.
10.  Bold Marrakech polish will always be a classic, no matter what your mother says!
Finally, the perfect excuse to not bother with exciting clothes: You don't want to take attention away from your nails.
Get it now for $13.95.
Win the Ultimate Mani Kit & Upgrade Your Look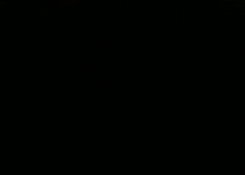 https://wp.me/p7kpad-lqb