I have always hated talking about myself and NEVER bragged about my accomplishments or even what I was doing. I was afraid of being judged by the person I was talking to or making the other person feel uncomfortable. Then I met  The Queen of Bragging, Meredith Fineman of Finepoint Co., who has built an entire firm around helping women brag better.  I met Meredith in Washington D.C. where she lead a workshop for teenage girls on bragging. I vividly remember her saying,  "everyone is going to judge. But own it, because you've done the work."
But bragging can be especially challenging for women.  In 2013,  The Psychology of Women Quarterly conducted a study on women, social norms of modesty, and workplace performance. Results confirmed that "boasting about one's accomplishments causes women to experience uncomfortable situational arousal that leads to lower motivation for and performance on a self-promotion task."
Since women tend to undercut their accomplishments, here are six tips to help you brag better in 2018:
1. List out your awesome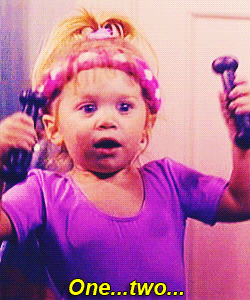 Sit down and pretend you are your mother or father or proud aunt, friend, or puppy. Now imagine what they would say about you. My mother would say I write articles online, host great dance parties and am loving college. My mother would brag about me. Make a list of things that you can brag about from career moves to passion projects to interesting things you are pursuing. This will be your list of things to draw from when you are promoting yourself in-person, online, and in-writing.
2. An interesting introduction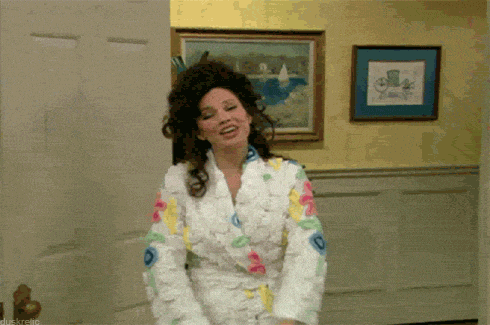 First impressions and introductions can have a huge impact on how you present to someone, especially when networking. You are awesome and unique, and people need to know that right away. Instead of saying: "Hi I'm Grace and I create content at The Tempest," I could say, "Hi I'm Grace and I love telling the stories of underrepresented groups like women, minorities and youth. Right now I am writing at a media site called The Tempest that is changing the changing the narrative of diverse millennial women in the world." The latter is an infinitely more interesting introduction and then you and the person you are meeting will connect more authentically. And remember that the more you practice, the better you get!
3. Stay social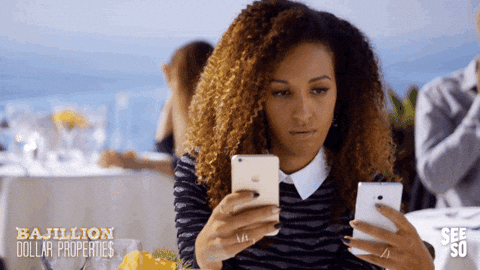 In our ever-connected world, bragging on social media is a must. When you get a new job, start a new project or make a life change– let everyone know! Your friends and network want to cheer you on. And they might have a cool connection, idea or skill that can help you take it to the next level. Tweet it, snap it, 'gram it– let the world know what you're up to!
4. Set up a personal website or LinkedIn profile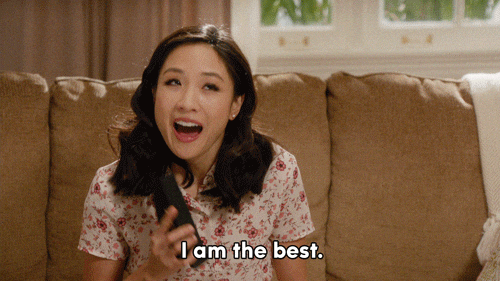 If you have been featured online or have content online, you should have a personal website. On a personal website you can shape your own narrative, link all of your mentions, and feature your work. If your career is less virtual and more hands-on, definitely set up a LinkedIn profile. You can connect with your network, post about your new career moves, and find new opportunities.
5. Write a kickass bio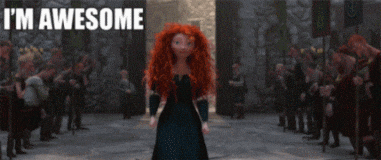 Every person should have two bios: a long bio and a short bio. These should be well-written, concise, and informative. Your long bio should include your accomplishments, goals, and projects in a hefty paragraph or two. Your short bio should be the two or three-lines that everyone needs to know and remember about you. Women often write about themselves in either the first-person or in the third-person using their first-name. Men often write about themselves in the third-person using their last name. While this may not seem significant, "Ms. Wong" is much more formal and engenders much more respect than just "Grace." Write a bio that shows off what you've accomplished! (And don't forget to update it often.)
6. Stay true to you!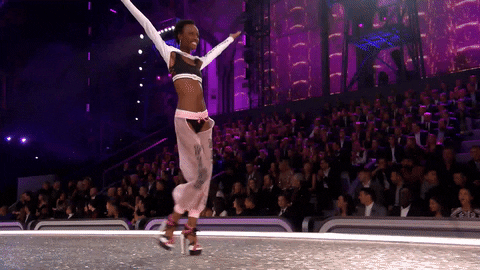 When you promote yourself, stay authentic and consistent. While the content may change as you grow, keep your style and voice consistent. When you introduce yourself, the langue you use should feel natural and comfortable, even if you're nervous. The point of bragging about yourself is so people get to know how awesome you are. By being original, you'll stand out and shine.
By recognizing what you have accomplished and what you hope to accomplish, you're already taking the first steps and setting yourself for the path to success.
Get The Tempest in your inbox. Read more exclusives like this in our weekly newsletter!
https://wp.me/p7kpad-j1j