Humor, Life
The ultimate 8 step program to act with the entitlement of a 70-year-old British man
Bottom line: If this means cutting off a 70-year-old British man on the sidewalk, or stealing his prime spot on the bus, then so be it.
You know that moment when you're getting on the bus and it's really full? A grumpy old white British man (BM for short) gets upset that you need the wheelchair-designated spot on the bus. You're using your wheelchair and he is not using a wheelchair, but obviously, you know that the need-for-seat isn't always visible.
So you do the emotional and communication labor of arranging another seat for him, as he scolds you for taking up space.
Good times.
I think about these kinds of situations a lot, and I'm working on unlearning hierarchical thinking when it comes to individual and collective needs. I try to unlearn hierarchical thinking on the sidewalk, as I negotiate sharing and temporary territorialism with strangers. I think about whose needs usurp others' in the swimming pool, as people plow past me, and I happily splash past slower people. I think about why we have a cultural script of scarcity when it comes to needs being met, maybe most often on the bus, as I articulate and re-articulate my need for the wheelchair-designated spot.
To combat these issues, I have thought, and I think I have almost solved all the spatial turmoil of femme crips everywhere…
But before I do, I'd like to propose an experiment: let's all act with the entitlement of seventy-year-old British men.
As the badass crip thought leader, Imani Barbarin, of Crutches and Spice fame, put it: "I want disabled people to be unapologetically selfish. I want you to bathe in hedonism and to move with the bravado of a mediocre man explaining to a woman her own expertise." It's time we heed Imani's call!
Let us emulate the BM. May all you crips who have ever been made to feel small, inconsequential, in the way, demanding, or lesser, to now assume the self-entitlement of a million seventy-year-old, British men. Baby boomers.
Those guys who came into the world believing that everything and every place existed for them, and grew up acting like it.
Step 1: Don't get out of the way
Start by practicing the self-entitlement of one BM: the first day, don't get out of the way of that businessman with his 'too busy to notice other humans' look, barreling toward you on the sidewalk.
Step 2: Exert confidence
Emit, like skunk spray, the expectation that people will move out of YOUR way. Once you've established yourself as someone deserving of half of the sidewalk in the neighborhood where you live, branch out; go somewhere busier.
Step 3: Get dirty
Eject elbows or canes, puff out your shoulders, put pokers on your wheels, and make like twenty frat boys cruising the nearest university neighborhood.
This grandiose demeanor and extended width is the gateway to true BM style. Once you have it down, you will be on your way to truly know what it is to occupy space. But don't stop there!
Step 4: Assert yourself in conversation
Exhibit grand gestures in conversation: speak slowly and repeat yourself often, in case any brilliance is missed.
Step 5: Take up all the space you want
In the pool: go in the empty lane, take-up the width of the whole lane, and splash at people if they dare to join you.
Step 6: Act like the queen you are
As you buy groceries or walk your dog: act with a regality that affords benevolence. Remind yourself you are a queen. You are a goddess.
Step 7: Make eye contact
On the bus, make direct cat-like eye contact and watch as the crowd makes way for your royal wheels.
Step 8: Clear your throat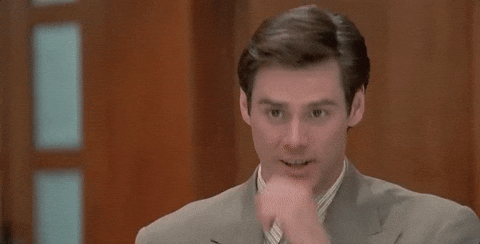 Exhibit your prowess by clearing your throat when someone starts to ask you an inappropriate body question. Heheeemmm! Can't heeeaar you!
Congratulations! You are beginning to express the very beginnings of a reasonable amount of public manifestations of self-confidence. Bask in it. Now, I know what you're thinking: "I don't want to become he whom I despise." Don't worry, you're a far ways off from being selfish and unaware of your surroundings. What you have to say to your neighborhood and to the world is brilliant and worthy. You're not at risk of becoming someone who takes from others what they actually need just for your own luxury.
If all us femme crips could get the confidence of just one seventy-year-old British man, we'd be on your way to taking up the space that we are due, as members of the places we inhabit. And maybe their entitlement would begin to look smaller. Remember crips, you deserve everything.
Bottom line, if this means cutting off a seventy-year-old British man on the sidewalk, or stealing his prime spot on the bus, then so be it.