Gender, Race, Books, Social Justice
11 life-changing books on racism, immigration, and everything in between
What if we told you there was another way to be engaged AND care for your sanity?
The recent political climate has made its impact on a lot of outlets, whether it's movies, TV or social media. Books haven't been any different, and YA fiction in particular have been up and front real about a lot of serious topics. YA books of the past few years have tackled issues from racism to timely concepts such as sexual harassment. Here are eleven YA books that are timely and politically relevant.
1. The Hate U Give by Angie Thomas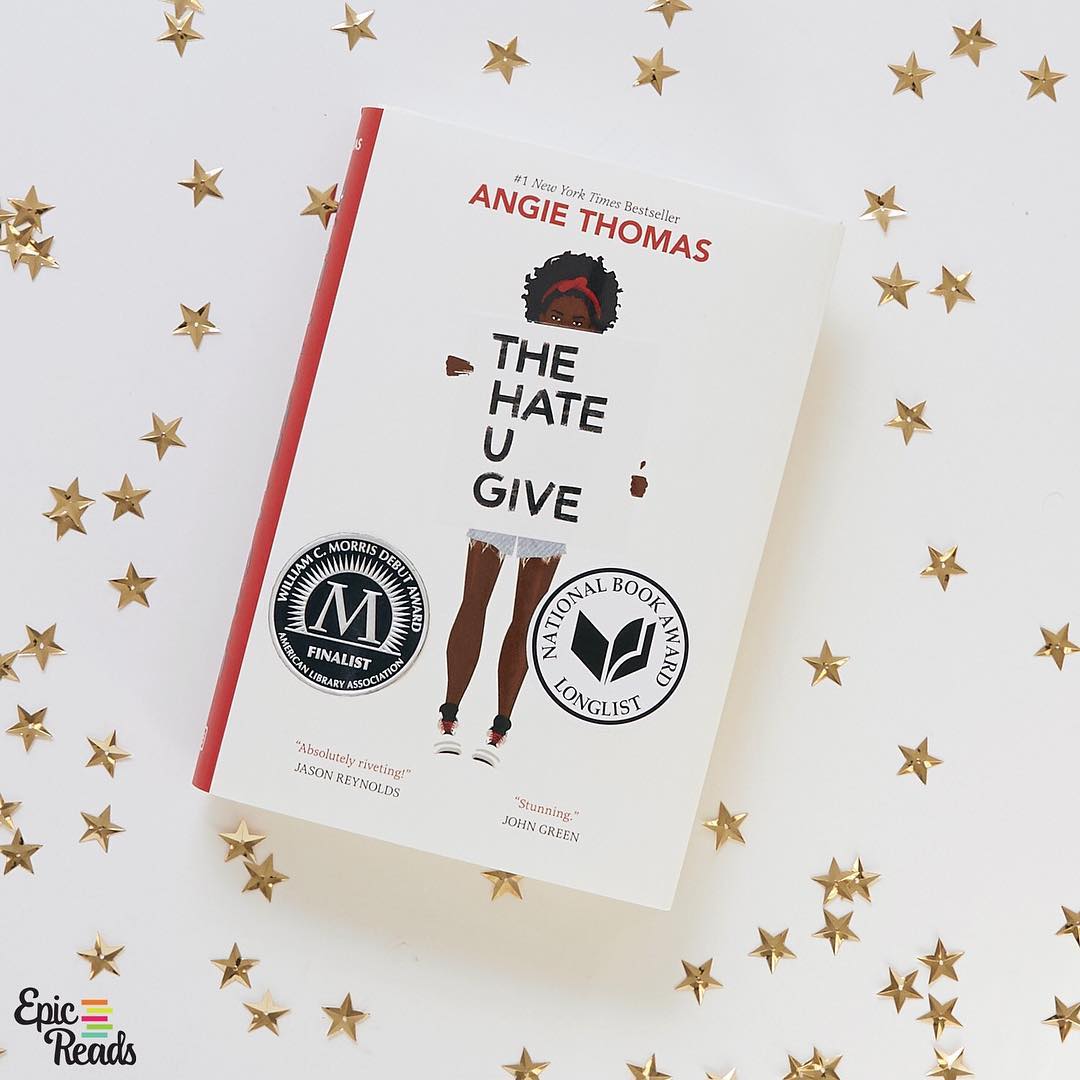 The Hate U Give is a gem of a book that was well worth the hype and praise it garnered. Angie Thomas gets real and open about racism and police brutality, and this YA novel inspired by the Black Lives Matter movement is a must read. Starr's story is heartbreaking, inspiring, realistic, authentic and so so important.
2. A Mad, Wicked Folly by Sharon Biggs Waller
A Mad Wicked Folly is set in 1909 London . Vicky is a fearless girl who dares to dream beyond the conventions, and chases them without reservations. Set in the backdrop of the Women's Suffrage Movement, the book is quirky, uplifting, romantic, and gloriously feminist.
3. This is Where it Ends by Marieke Nijkamp
This is Where it Ends is a story told in four perspectives, in 54 minutes. It narrates a school shooting, and the story keeps you on the edge, and every tensed moment of this book is heartbreaking and full of emotion. In our current reality where schools are no longer safe places, the novel will definitely leave a lasting impact.
4. Dear Martin by Nic Stone
Dear Martin is another wonderful story that gets real about race. It's short, raw, honest, unapologetic and straight to the point. It tackles the struggle of fitting in, the question of one's privilege, the judgement that comes with one's skin color and the prejudices that follows a black guy everywhere.
5. The Library of Fates by Aditi Khorana
The Library of Fates is a fantasy inspired by Hindu mythology and Indian history. It captures the reality of tyrannical rule, a selfish ruler and an unfair administration. But what makes the book special is that it gives hope, and narrates the power of female determination, and how it can undermine power and tyranny.
6. American Street by Ibi Zoboi
American Street is all about the US president's favorite topic – immigration. It tells the story of the American dream of Fabiola, who immigrates from Haiti, and suddenly finds her new found freedom and joy at risk. The book is real, brutal and doesn't pull back any punches on emotions.
7. Long Way Down by Jason Reynolds
Long Way Down is the story of an elevator ride. An eventful and impactful elevator ride told in verse, which captures cyclical violence in a gut-wrenching way you won't be able to forget. It's beautiful, tragic, violent and a great look at family (be it found or biological) and brotherhood and the lengths to which we hold true "an eye for an eye."
8. Love, Hate and Other Filters by Samira Ahmed
Love, Hate and Other Filters is a Muslim teen's experience with Islamaphobia, especially after a terrorist attack. The book sheds light on white supremacy, hate crimes, racism and is an authentic representation of the life of an Indian American Muslim in the dynamics of the current political climate.
9. The Lines We Cross by Randa Abdel-Fattah
The Lines We Cross is a story about a Muslim refugee from Afghanistan, and a boy whose parents head an anti-immigration movement. The book takes a look at the point of views of both sides,and the blurred lines in between. It's an eye-opener and the contrasting narratives give a new perspective on everything.
10. The Fixer by Jennifer Lynn Barnes
The Fixer is a gripping political thriller that is all about fixing the problems of the rich and the powerful. In a world where privilege helps anyone get away with anything, this novel paints the reality of politics and power. I don't know whether it was written in that intention, but right now, the concept of the story is a little too relevant.
11. Girl Made of Stars by Ashley Herring Blake
Girl Made of Stars tries to answer a difficult question, what happens when someone you love is accused of sexual harassment? Do you believe the victim or justify the accused? Do you go by what's right or what your heart says is right? The book is packed with emotions and is a beautiful reflection of the aftermath of the #Metoo movement.
In an era where politics and its impact has infiltrated every aspect of our day to day lives, young adult fiction has definitely taken a step towards facilitating some of the most important conversations. Literature has always been mirrors of society, and right now, it's a medium to educate and to represent – these novels are definitely doing it right.