Gender & Identity, Life
4 steps to keep getting things done even when you're feeling down
Remember: YOU ARE AWESOME.
In twelfth grade, I was doing something my over-achieving, perfectionist, A-student-self had never done before or since. I was failing my classes. And I didn't even care.
I was at a new school and in an academic environment I was not used to and did not understand how to handle my new life there.  None of my friends from my old school had come to this one, and I was playing therapist to the two close friends I had made. I was stressed, depressed, and found it difficult to get out of bed. I was either sleeping or Skyping with a former, toxic best friend, trying to help her with her problems.
I should have been studying. I should have been focusing on my own faltering mental health. But all I felt was numb and drained. Looking back, I consider that year rock bottom. Worse has happened, but 2011 was rough. My sense of self-worth was minimal, I was failing academically and I couldn't bring myself to do anything about it.
I haven't been back there since, however, thanks to years of experimentation with different coping mechanisms, an incredible support group, and my own revived fear of failure (classic). That's not to say I've never had another "down-cycle," where my motivation is low, my social anxiety is way high, and I am hypercritical of everything I do. I've just learned how to cope with them better, and remain productive. You can, too.
Step 1: Diagnosis
One of the hardest and most important things to learn was when these down-cycles start to surface.
The symptoms vary for everyone. It could be as simple as starting to take little things more personally than you normally would. Or isolating yourself more from your friends and family. It's important to establish an emotional and mental baseline when you're doing well, so you can quickly pick up on changes for the worse.
Step 2: Prep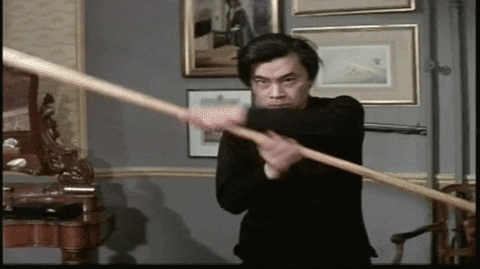 It's usually only a matter of time before the depression hits full force, so the more you can get done beforehand, the better.
One thing that has always helped me is writing to-do lists.  During a down-cycle, the mind fog makes it difficult to structure and plan things. Writing them out helps clear your head, and breaking the tasks down into smaller chunks makes them seem far less overwhelming.
Step 3: Adapt
Of course, a to-do list can only go so far when your brain is alternating between screaming degrading things or shutting down. This is where I've found techniques used in cognitive behavioral therapy to be extremely helpful. Much of our insecurities and anxieties come from the irrational thoughts that assault us in ordinary situations. But what if you took a step back and rationalized yourself out of them?
A quick example:
"X still hasn't replied to my text. She must hate me."
"Or maybe she's at work? She did say she's been quite busy."
"…Good point."
This takes practice, and depression will probably win several of these first arguments (out of the sheer power of darkness.) Over time, though, you learn to reason out of at least some of the negative reactions to things, which makes it easier to shrug them off and keep moving forward. That part is important. I still struggle with not letting my mistakes prevent me from moving on. If I screw up, I give myself a few moments to yell at myself, then I take a deep breath, pull myself together, and try to fix it.
Some days this works, some days, it doesn't. That's okay.
Step 4: Press Pause
Being hard on oneself is the default during a down-cycle. Things get overwhelming, and forcing productivity can sometimes do more harm than good. When it gets really bad, it's often better to take a break. During university, I would allow myself one "mental health" day per semester, skipping class to spend time with an old friend or watch mindless television. This not only made me feel better short-term but helped revive my energy and productivity.
Always try blocking at least a few hours of do-nothing time during the week. It works wonders.
I never did get to complete my A-levels – a relief given my performance – but I did swear to myself that I would never again allow myself to be so consumed by depression that I let go of all my priorities and responsibilities.
I'm still not nearly as disciplined or as productive as I wish I was, even less-so during a down-cycle. And I'm still learning how to not hate myself and my work.
But I can at least look back on where I was in 2011 and be proud of the progress I have made.
Everyone is different, and these ideas may not pertain to you at all, but it is important to remember that depression and productivity are not mutually exclusive. You can do this, one step at a time.