What can I say about Black Panther that hasn't been said yet? Unarguably, the most awaited movie of this year is finally out there, and it seems well deserving of all the hype. Critics and fans alike love it, and it really is a movie that needs to be celebrated. However, as we cannot always have good things, there's a number of "critics" who seem to be disappointed with the film.
Racist comments for a revolutionary movie with a Black superhero, an all-black cast and featuring a thriving African kingdom that celebrates the culture isn't a surprising thing, to be honest.
Ironically, a lot of the viewers seems to think that the movie is "anti-white and racist" – apparently, that's an actual thing – because the cast doesn't have enough white actors. Others claim that the movie was just made to peddle propaganda, and is not based on any quality content. Now, usually, I refrain from letting these comments get into my head, but I was pretty surprised by a certain set of comments that arose on Twitter these past few days.
I am talking, of course, about my fellow non-Black POCs, who seem to have a problem with a superhero movie that primarily features Black people.
Yes, you heard me right.
There are actual POCs out there on Twitter whose problem with the movie transcends to a recent trend that some Asians have developed: finding a problem with Black representation, and citing a lack of Asian representation as the reason.
I saw it happen with the Nike London advert. As a South Asian myself, yes, of course, I would've loved to see some Brown people in that ad. But what's the point in taking the whole conversation in a wrong direction by finding a problem with the fact that the advert contained Black people and not Brown?
In the fight for more representation, if you are targeting another minority, then you're doing it all wrong.
I am a Desi Brown girl, and I am excited to watch Black Panther. I am excited to watch it because I love Marvel, I love superheroes, I love diversity and I am stoked about what the representation means to all Black people out there and to all POCs in general.
Do I want a superhero movie with a Brown lead or cast? Absolutely. I would sacrifice a limb for a Kamala Khan movie.
But does that mean I am going to be petty and bitter and criticize a movie that features another minority? No, because if I did, I'd be the worst kind of hypocrite.
We all know how important this movie is going to be.
I can just imagine Black kids from all over the world getting inspired by this world and falling in love with characters who look like them. I can picture adults who are finally seeing themselves on screen in a light they've always wanted to, and to me, there's nothing more precious than that. Whatever race or culture we all belong to, all of us POCs know exactly how much it means to see ourselves represented in movies and TV as larger than life characters, so why in the world should we be difficult about this?
A London based photographer recently did a photo shoot where kids recreated the Black Panther posters. I admit, when I saw the pictures, I almost cried. They speak for themselves, and if this doesn't make you realize how meaningful this movie is, nothing will.
Representation matters. Period.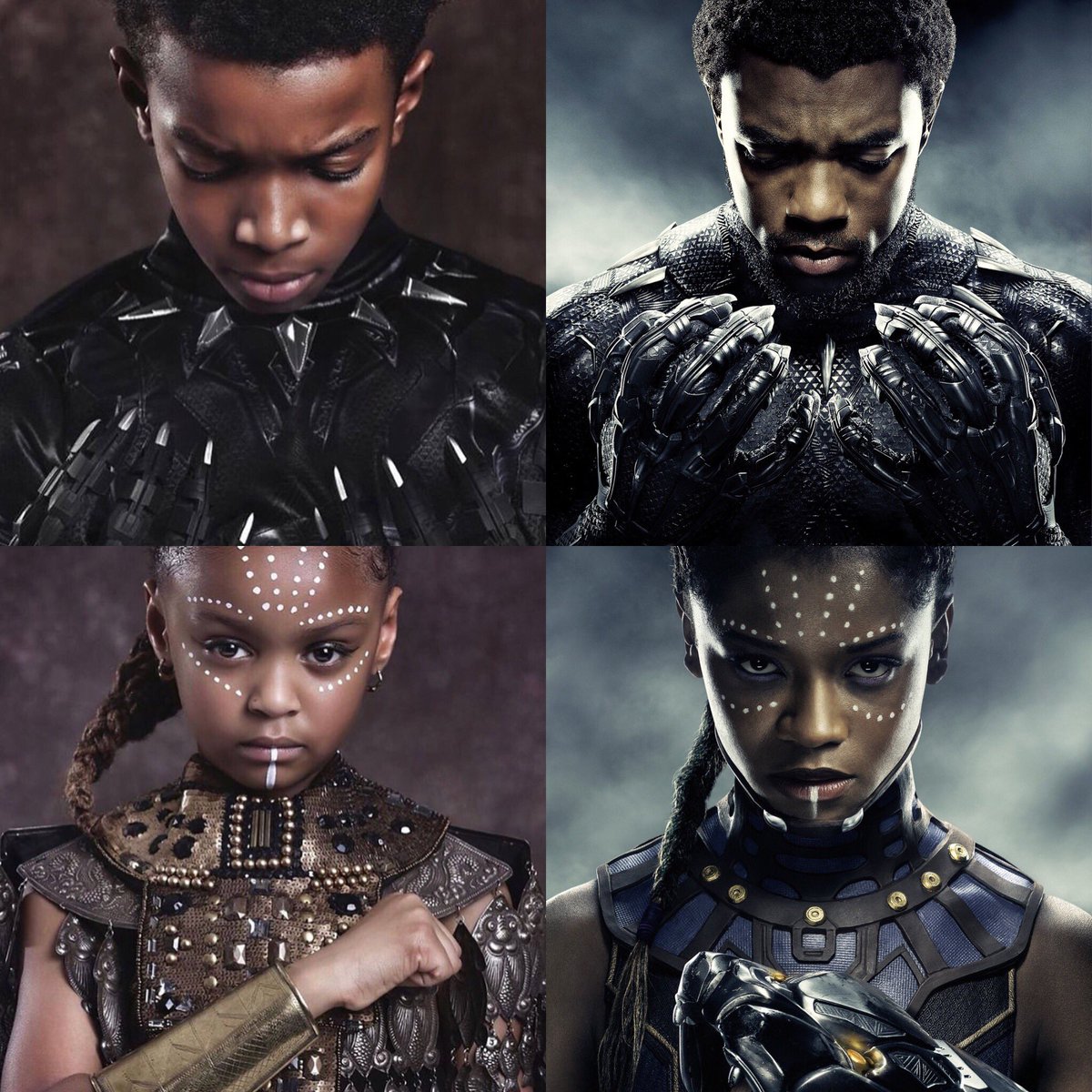 Another popular trend is the comparison of Aquaman and Black Panther.
Fans claim that Aquaman will probably not get as much hype and love as Black Panther. The DC movie, starring Jason Momoa, is another 2018 superhero movie to look forward to, and, except the fact that both movies have badass superheroes who are also kings, there's no reason to compare the movies. Both movies have diverse leads and are important. We should just celebrate both the movies for their diversity, as POCs together, instead of pitting them against each other in an age-old DC vs Marvel battle.
Being a POC doesn't give one a free pass to be racist. Sometimes, we need to check in with our racism, and just stop being hypocrites.
Black Panther is a step towards the right direction, and we should look forward to more diversity and more inclusion, instead of nitpicking progress, and just committing a disservice to ourselves.