Love + Sex, Love, Advice
5 types of chemistry you'll definitely experience as you look for that one true love
But the connection was so mind-blowing! The chemistry is too amazing and that means that we are destined to be together!
Navigating through the minutes and hours spent agonizing over why we are more into a person than they are into us sometimes made me feel hopeless. Wondering how something that seemed perfect suddenly went downhill with an awkward silence of "that died quickly" made it easy to shun the idea of love. However, more than anything I realized that there are different types of guys we meet based on the type of chemistry we have. Most popular media seems to focus the most on chemistry – the purely physical attraction. This is important initially, but when it comes to finding a long-term mate, it is not the only type of chemistry.
The intellectual and emotional sides of chemistry are that next level that makes us think, "I actually could spend a longer portion of my time, and maybe my life, around this person." But then the question remains: how much of each mixture do we need in a person for it to last? Here are five types of combinations that you may encounter in your journey towards love (especially if you were or have not been successful on your first try).
Spoiler alert: the last one is the one you'd like to get to eventually.
1. Great physical chemistry only
This is the guy that you can spot across a room, and cannot resist the urge to give him a second look. If you suddenly became victim to the evolutionary biology of your early ancestors, mating would occur any second. Of course, modern life and love do not work that way. Hence, when he opens his mouth, you mostly would like him to shut it and go back to that corner. When you try to engage in any form of conversation, your entire soul feels hollow and untouched.
2. Great physical and intellectual chemistry, but little emotional chemistry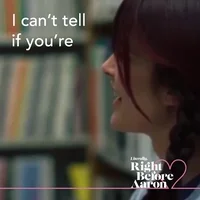 He's good looking and he is really smart. You can talk about everything, from the political instability of a country that barely gets media coverage to the social issues of our time. You can sit with him for hours and the conversation can go on and on. You think you are enamored with him and even go for it – until his intellectual sexiness fades. He is unavailable and complicated. He is a commitment-phobe that just cannot deal with your emotions because he can only spend his time being intellectually stimulated. You wonder if maybe you are not smart enough for him, and so you try to stimulate him more intellectually, only to remember you actually want feelings.
3. Great emotional and maybe some physical chemistry, but little intellectual chemistry
This one is strange because this guy can be an absolutely great person. He is nice to you, considerate, and easy on the eyes. Except you just do not have much to talk about. You run out of things to talk about too quickly or find that your conversations only touch a shallow surface. Or perhaps you feel like you have to spend more time probing to get this guy to say something. Maybe you are the complicated one here who needs too much intellectual stimulation in whichever areas mean a lot to you. Recognize it. Accept it. Whatever it is, he does not feel quite right, at least for you.
4. Great emotional and/or intellectual chemistry, but little physical chemistry
This is usually the type of guy that seems wonderful on paper – the "good husband" material that many will tell you to keep. In your mind, everyone is right. What are you doing? Why are you not going for him when he is so wonderful? Yet, something in your body just cannot see him as more than a friend. Maybe he'll speak to a real-life Hitch, and this may change. But until then, it is not because he is a nice guy that you reject him. It is because your body is just not feeling enough of a strong pull to maintain attraction.
5. Great physical, intellectual, and emotional chemistry
Oh, the holy grail of chemistry combination! Here are some primers though. Having this combination is subjective and the beautiful thing about love: we may not find this with a person we're with right now, but we find it with someone else. And hopefully, the person we did not find it with found it with someone who was not us. Finding this combination is not unrealistic or idealistic at all. It is subjective and based on two people who just work well together to have this combination. This is the chemistry combination that feels right and has the best potential for a long-term relationship or marriage.
Love does not have to be complicated, but I would be lying if I told you that it was far from strange!