I grew up smack dab in the middle of a part of America that is nicknamed the "bible belt," where "socially conservative evangelical Protestantism plays a strong role in society and politics." Both my Muslim mother and conservative Christian father were very tight-lipped when it came to discussing "controversial topics" with their children.
I can't remember ever having a conversation about sex, periods, or anatomy in general. Everything I knew came from novels or television. In addition to this, I received an abstinence-only sex education starting in the 8th grade where they forced the boys to leave the room so they didn't learn about "female stuff."
Turns out they might as well have thrown me out of the room as well because I didn't know a thing about "female stuff." I had never heard of a douche, didn't know that people actually shaved down there, or that women had a "pee hole."
How I found out? My ex-boyfriend.
I remember complaining about my tampon causing me pain one night because tampons are the devil and he asked me, "well did you put in the wrong hole?"  I remember thinking to myself, what a stupid question!
I asked him "what do you mean the wrong hole, there's only ONE hole." His response changed my world.
"Tiara, you have two holes down there. You know that…right?"
We argued for hours over this. My thought process was, how can some man think he can tell me about my body. Of course, I knew my body and I thought I would've noticed another freaking hole in it.
I did not notice the second hole.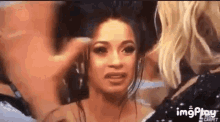 We finally ended the argument when I  googled information about the vagina. Turns out there was that second hole called the Urethra and this was the hole women peed out of. I had honestly never felt so ashamed. The fact that my boyfriend had to teach me about my own anatomy and that I was a 20-year-old girl who could barely tell you a thing about her vagina was appalling. It was scary to think I let conservative ideals and teachings leave me ignorant to my own body.
So I took human sexuality and culture in college and received a proper sex education for the first time in my life. I'm finally able to move past the shame, especially knowing that so many women have no clue about their bodies, just like I didn't. So here's a quick comprehensive lesson that every girl should know.
1. Your vagina is not actually your vagina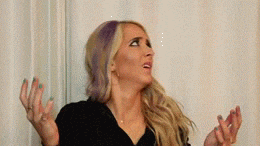 The vagina is not the visible part of your genitals and is actually the internal canal, the outside parts are called the vulva.
2. The vulva comes in all shapes and sizes
You should not be ashamed of how your vulva looks because porn lies.
3. The labia are the lips that surround and protect your vaginal opening.
You've got the labia major (outer lips) and minora (inner lips). These come in all shapes, sizes, and colors as well.
4. Your clitoris is located at the top of your vulva.
It's very sensitive, I think you've met – if not you should.
5. The hole you pee out of is the urethra
Right underneath your clitoris is your "pee hole" aka your urethra. Please don't stick things in there before consulting a doctor on proper techniques.
6. Your vagina is self-cleaning.
You don't have to shove anything up there to be "sanitary."
7. Vaginal discharge is completely normal.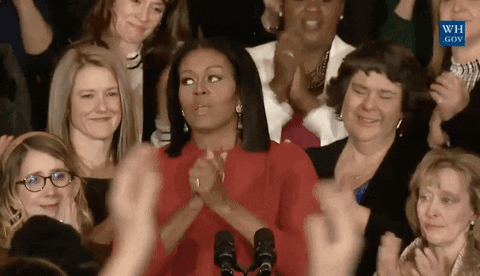 It's just your vagina doing that cleaning thing we talked about.
8. Kegels are useful but not for what you think.
Kegels strengthen your pelvic floor which is really healthy for you in the long run but they do not make the vagina "tighter."
These are just a few facts to know but it's important that we all get more personal with our own bodies. Society has made the female body into something taboo, but there is nothing wrong with understanding and loving your own anatomy. My favorite resource is a Facebook group called vaginformation that is dedicated to helping girls like me who have no idea about their own genitalia.
It's time for us to reclaim our vaginas!