Music, Pop Culture
7 major reasons why BTS make me proud to be ARMY
MUST PROTECT BTS.
You don't have to be a K-Pop fan to know that the ARMY is one dedicated fan base. We love and support BTS unconditionally and the same love is reciprocated by them through everything they do. BTS is a stellar example of a group that has stayed humble throughout their journey from having nothing when they first started to now having everything and more.
Thinking about the magnitude of their worldwide success is a tear-jerker in itself. But there are some really special moments that opened the floodgates of tears and filled the fans with sheer pride and awe. Here are just a few of my personal favorites:
1. When they won their first-ever Daesang award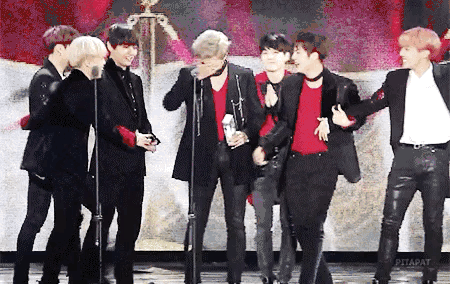 Three years after debuting and being told that they can't make it because they didn't come out of the "Big 3" companies (SM, YG, JYP), BTS took the Album of the Year award home at The Melon Music Awards in 2016. They were up against big artists like EXO, PSY, Akdong Musician and Busker Busker's Jang Beom Jun for the award, so when the announcement was made, their reaction was nothing short of shock and disbelief. By the time they got to the stage, they were close to tears and so were we.
2. When they covered J. Cole's "Born Sinner" and almost made us bawl
The boys decided to take the song "Born Sinner" by J. Cole and rewrite it (they named their version "Born Singer") in order to put their journey of three years into words. The lyrics are dripping with passion and give us an insight into the struggle they went through to get where they are. The boys' glistening eyes made the whole performance even more emotional and heartfelt. 
3. Their sold-out 2017 Wings U.S. Tour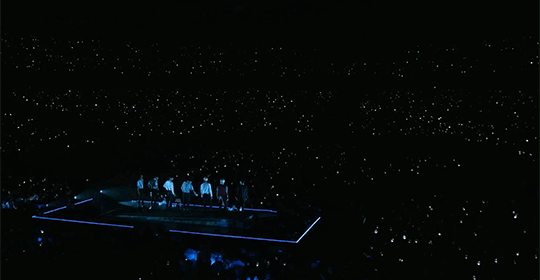 Achieving something no other K-Pop group has achieved before in the U.S. is not something to be overlooked. BTS made history when they sold out 60,000 tickets in three days for the U.S. leg of their world tour and had to add shows in New Jersey and Los Angeles without having done any press in the country yet. We stan KINGS only.
4. When they took the U.S. music charts by storm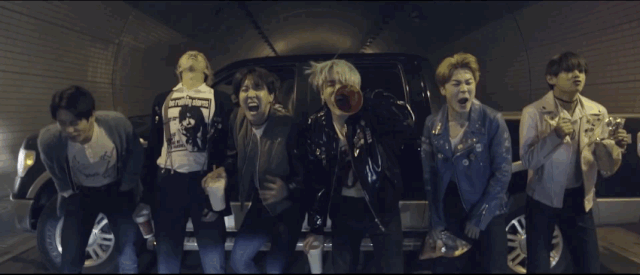 We all know how well most Americans react to content that is not in English, so for BTS to rank anywhere in the U.S. music charts is a notable achievement since they don't fall under SM, YG or JYP companies. Ever since they debuted, their ranking has only peaked higher on Billboard charts. The Most Beautiful Moment in Life Pt. 2  hit new peaks by hitting No. 1 on both Heatseekers Albums and World Albums.  The Most Beautiful Moment in Life, Pt. 2 also debuted at No. 171 on the Billboard 200 with 5,000 copies sold.
BTS became the highest-charting K-Pop group on Billboard Hot 100 with the 'Mic Drop (Remix)'landing at No.28. The new remix produced by Steve Aoki and featuring rapper Desiigner also set two new records. They became the 1st K-Pop group to top U.S. iTunes songs chart and the first to receive a RIAA gold-certification.
5. When they started the LOVE MYSELF campaign
BTS is one of the few K-Pop groups that addresses societal ills in their songs. A source from UNICEF said, "BTS have released music including the worries of those in their teens and twenties and have grown into being influential artists in a global capacity.'  BTS along with their agency Big Hit Entertainment, partnered with UNICEF to create the LOVE MYSELF campaign and sponsor the #ENDviolence campaign. The LOVE MYSELF campaign strives for the protection of children and teens from various types of violence in the society and to make the world a safer place for them to live happy and healthy lives in.
BTS and Big Hit Entertainment pledged 500 million KRW to the UNICEF campaign, and will also donate 3% of the Love Yourself series' physical album sales income.
6. The Billboard Music Awards 2017
Winning the Top Social Artist Award at the BBMAs was just another testament to BTS' global success but their reaction to it was what made it an event to remember. The amount of press coverage they received went up to a whole new level. RM in his acceptance speech said, "We still cannot believe we're standing here on this stage at the Billboard Music Awards… Most importantly, this award belongs to the every (sic) people all around the world that shine the love and light on us by the million and make BTS proud." The boys didn't need to speak English to tell us how happy and honored they felt to be at the BBMAs, their faces told us everything and it's safe to say that we all shared their feelings that day.
[bctt tweet="BTS' career has only soared higher since they debuted but the boys' hearts are still grounded as ever. " username="wearethetempest"]
7. Their humility and relationship with ARMY
BTS' career has only soared higher since they debuted but the boys' hearts are still grounded as ever. They are aware of the hard work and determination that brought them where they are today and they never fail to show just how grateful and humbled they are. The fans' dedication and support never go unnoticed by BTS who bring it up in not just their award acceptance speeches, but at every opportunity they get.
The relationship shared by BTS and the ARMY is one of mutual respect and love and there are hardly any artists today who care about their fans as much as BTS do. We receive constant reminders by BTS to eat well, get enough sleep and rest, and to study hard. These are all indications that our well-being is just as important as their well-being is to us.